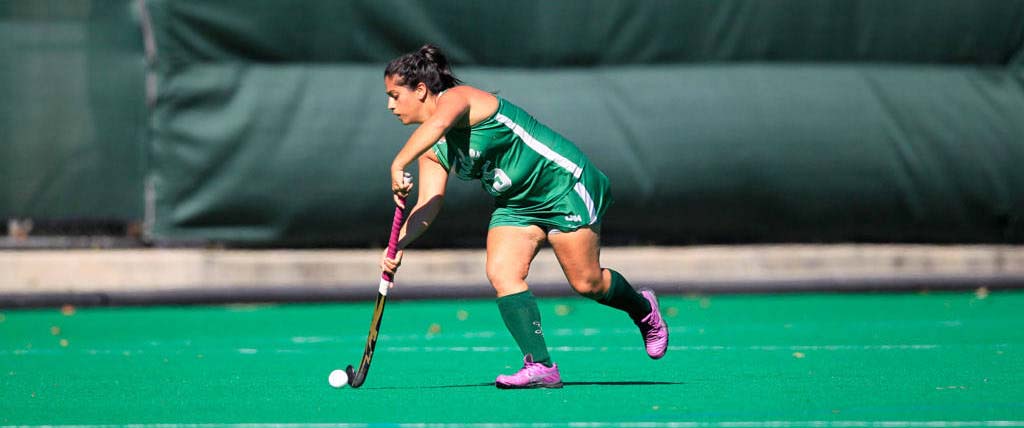 William and Mary heads back to Dedham, Mass. a week after a snow-delayed regular-season finale loss to No. 18 Northeastern. With the regular-season crown out of reach, the College looks to advance to the Colonial Athletic Association title game this weekend.
Delaware (11-8, 4-2 CAA), last season's conference champion, stands in the way. The winner of Friday's semifinal advances to Sunday's conference championship to face either James Madison or Northeastern.
Despite matching conference records, the Blue Hens hold the higher seed ranking thanks to an Oct. 5 5-3 win over the Tribe (7-11, 4-2 CAA). The Blue Hens have won three conference titles dating back to the turn of the century. Only James Madison (3) and Old Dominion (7) have won more championships since 2000.
The College, meanwhile, has not won the conference since 1991. The Tribe did, however, finish as runner-up in 1991 and 2002, falling to Old Dominion both years.
A strong offense will fuel the College's 2014 run. Over 18 games, the Tribe has averaged 2.28 goals on 14.4 shots per game.
Senior Emma Clifton leads the College's offense. The five feet, three inches midfielder holds the school's all-time assist record (25) and ranks second in points (20), goals (6), assists (8) and shots on goal (26) this season. Clifton leads the Tribe with 49 shots — 12  more than the next closest player.
Clifton, who was named a CAA All-Rookie team honoree in 2011 and ranked among the program's best in both points and assists in 2012 and 2013, became one of only two conference players selected to play in the Victory Sports Tours/National Field Hockey Coaches Association Senior All-Star Game. Only 38 players were selected to play in the Nov. 22 game, which will be held at the University of Maryland.
Aside from Clifton, the College also boasts standout junior midfielder Pippin Saunders. A constant threat offensively, Saunders leads the College in points (21), goals (9), shots on goal (28) and game winning goals (2) over 18 games this season.
The first indigenous Australian to ever attend the College, Saunders also runs the 100-meter and 200-meter dash for the Tribe's track and field program.
For Clifton and Saunders to continue their seasons, the College will need to find a way to down Delaware. The Blue Hens cut down the Tribe in the conference semifinal round in both 2012 (3-2) and 2013 (4-2).
The semifinal will air on CAA.TV, with live statistics available at CAAStats.com. The game is slated to begin at 5 p.m. Friday.