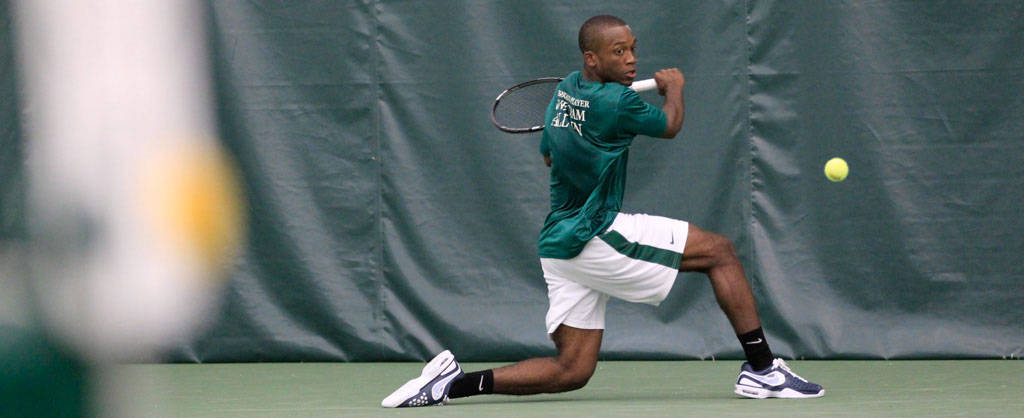 After three long days at the McCormack-Nagelsen Tennis Center, William and Mary finished the Tribe Invitational successfully, seeing two players named to the all-tournament team. Freshman Christian Cargill was named one of the top singles performers of the event, and Cargill and senior Will Juggins earned the nod in the doubles category.
Four teams competed in the event, as Penn State, Old Dominion and Harvard all traveled to Williamsburg for the weekend. Two nationally ranked players competed: No. 42 Carlos Lopez-Villa of Old Dominion and No. 29 Leo Stakhovsky of Penn State.
Cargill and Juggins were the only pair to go undefeated in doubles play in the tournament, finishing 3-0. In singles play, Cargill grabbed a victory over a nationally ranked opponent, defeating No. 29 Stakhovsky in two sets, 6-3 and 6-4. The win marked Cargill's second over a top-30 opponent this fall.
Overall, the College struggled in singles play, winning just seven of 24 matches. Its best performance came Sunday, when the Tribe finished 3-5 in matches against both Harvard and Old Dominion. The Crimson, who finished last season ranked 28th in the nation, proved to be one of the top teams in the tournament. Harvard finished with three players earning all-tournament honors and won 18 matches in singles play.
The Tribe performed better in doubles matches, going 7-5 over the weekend. Sophomore Damon Niquet and freshman Lars de Boer had a strong showing, defeating a pair of Old Dominion players 8-3. Throughout the weekend, the College used nine different pairings of players, finding which pairs had the best chemistry.
The tournament concluded the Tribe's fall season. The next matches, on the road at Florida A&M and University of Florida, will take place Jan. 7 and 8, respectively. The College won't play a home game at the McCormack Nagelsen Tennis Center until Jan. 13, when it faces Norfolk State.