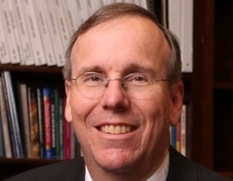 In an email sent to members of the College of William and Mary community Friday, President Taylor Reveley announced that current vice president for finance Sam Jones '75, MBA '80 will become senior vice president for finance and administration.
This transition will take place once Vice President for Administration Anna Martin retires in February. Jones will take on responsibilities beyond finance and will work closely with Provost Michael Halleran.
"Under the new structure, Provost Halleran and Senior Vice President Jones will continue to oversee budget development, with Sam responsible for executing budget decisions made by the Provost, President, and Board of Visitors," Reveley said in the email. "He will also oversee financial operations generally, investment administration, human resources, procurement, campus safety and security, facilities, auxiliary services, risk management, and property management."
With this change, several other positions will need to be created or adjusted. The College is currently searching for a new chief financial officer to work under Jones. The position of associate vice president for human resources will be renamed chief human resources officer. The administrator in that role will also report to Jones and, indirectly, to Halleran.
"With the retirement of Anna Martin, there was an opportunity to combine the university's administrative and financial functions," Halleran said in an email. "Sam Jones has exceptionally deep experience and knowledge of both areas and is ideal for this position. The change in title from AVP for HR and CHRO is chiefly titular and matches the new CFO position."
In his email, Reveley said Jones will play an important role in his new capacity as the College moves forward with changes such as the COLL curriculum, the master plan and other fundraising initiatives.
Jones, who first began working at the College in 1986, has always worked in the realm of finance, but said he was looking forward to his new administrative responsibilities.
"I am excited about the opportunity to serve William & Mary in this new position," Jones said in an email. "I have dedicated my career to public higher education in general, and to the College specifically. As an alum, there is nothing better than working to improve the College and its programs. William & Mary is about the student experience — both in and out of the classroom. The role of finance and administration is to facilitate that experience, and support faculty teaching and research, in a positive way."