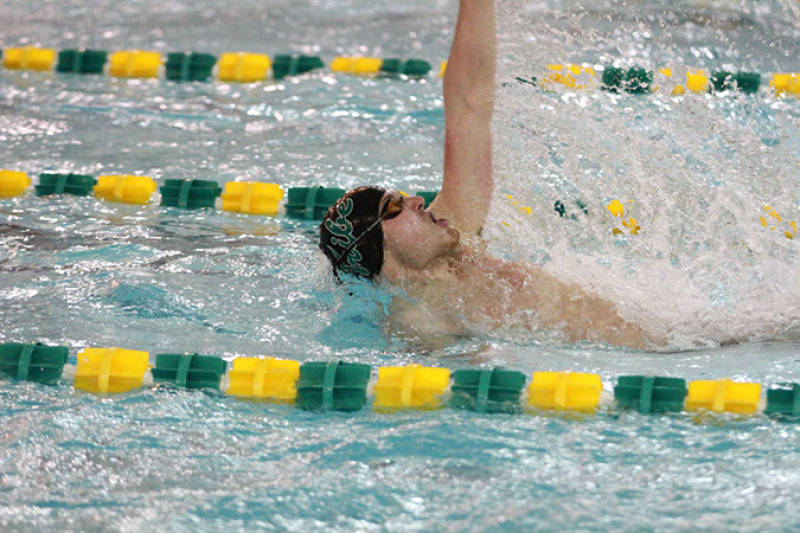 William and Mary junior Will Manion glided to the wall in 55.93 in the 100-meter backstroke at the Winter Nationals last week, crushing the 2016 Olympic Trials qualifying standard of 57.19 seconds.
Manion was subsequently named Colonial Athletic Association Men's Swimmer of the Week.
The 2014 AT&T Winter National Championships were held Dec. 3-6 in Greensboro, N.C. Manion was one of two men to qualify in the 100-meter backstroke.
Senior Sidney Glass swam William and Mary's former best time of 57.54.
Manion is no stranger to the Olympic Trials, having qualified in the same event in 2012. He tied for 91st overall.
The 2016 Olympic Trials will be held in Omaha, Neb. from June 26 through July 3. Manion and the rest of the Tribe are on break until the team's annual winter training trip early next month.
Junior swimmer Will Manion (@BigWi11yStyle) qualifies for 2016 Olympic Trials with 55.93 second showing in 100-meter backstroke. #TeamUSA

— Flat Hat Sports (@FlatHatSports) December 8, 2014