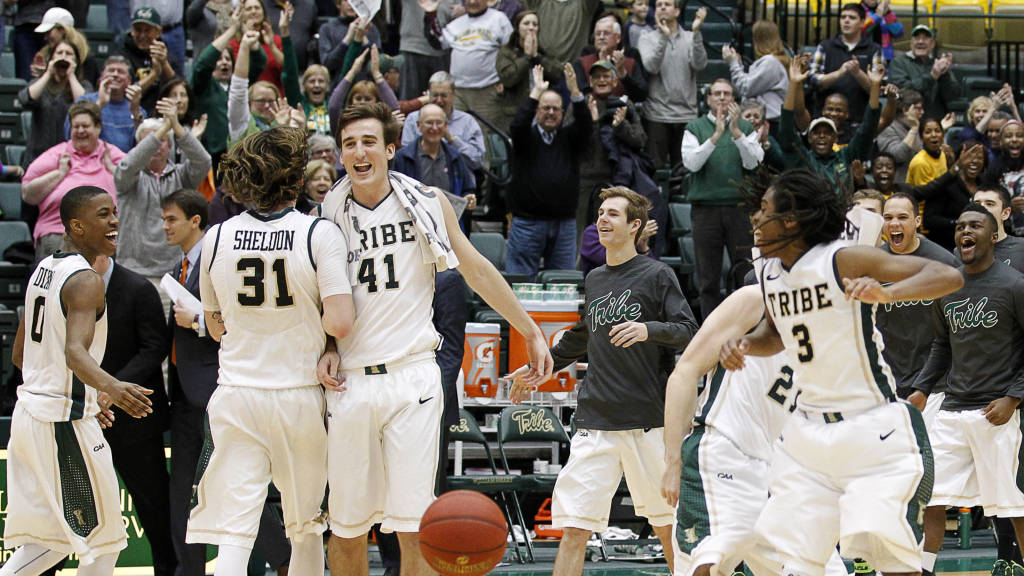 Two of the top Colonial Athletic Association teams square off Saturday, as William and Mary looks to advance in conference standings with a win over Northeastern. If that isn't enough of a draw, Tribe Athletics' inaugural Gold Rush Game promises perks for attendees.
The athletics department has released a video preview and outlined a number of student-friendly promotions. The first 3,000 fans receive a gold pom-pom from Boyer's Diamonds and Fine Jewelry. University Advancement will give a gold Tribe t-shirt to the first 1,000 fans as well. In addition, a $10,000 shot contest will feature a randomly selected fan.
The Gold Rush Game also coincides with the third-annual Shoeless Showdown. Tribe coaches will work the bench barefoot to raise awareness for locals in need of shoes. Fans who donate a pair of new shoes receive a free ticket, a ticket to the Feb. 11 game against Elon, a Chick-Fil-A sandwich coupon and a $10 dollar voucher toward a C&F Bank checking account.
Tip is set for 2 p.m. The game will be nationally broadcasted on the NBC Sports Network.
William and Mary Sports Information Director Kris Sears' article contributed to this report.