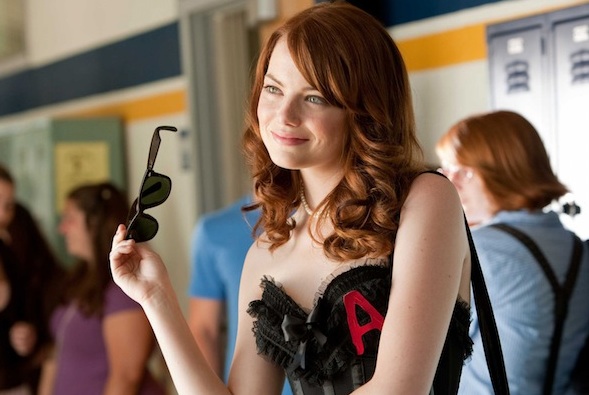 Although I know that by now we are well into the month of January, 2015 still manages to have that amazing "new year, new start" feeling. I'm sure by now a majority of us have already given up on our resolutions to be fit, more organized or financially responsible. Despite our widespread lack of commitment to New Year's resolutions, I feel that there are some resolutions that are too fun not to keep. What am I talking about? I am here to suggest you embrace a new type of resolution this year: a sexual resolution. While your friends are spending their days in overcrowded gyms and intensely focused nights in the library, do yourself a favor and start a sexual resolution revolution in the bedroom.
Granted, sex takes on different meanings for different people. Some of us find sexy time to be something fun and flirty, while others consider it relating to a deeper emotional connection. Therefore, this new resolution can be literally anything you want it to be. Just as people make resolutions to improve their physical health and happiness, make a resolution to improve your sexual health and happiness.
A wise man once told me, "Life's too short not to try out the things that turn you on because you think they're weird." Interested in whipping out the Kama Sutra, or maybe even a little butt stuff here and there, but nervous about what your partner might think? People of William and Mary, can I have your attention please? 2015 is the year to express your wants and interests. Don't be afraid to speak with your lover about getting weird. Be honest about what gets your engine going and be open to discussing what turns your partner on. Who knows? Maybe you both enjoy role play but are too afraid to say it. Maybe he's more into a school girl/teacher scenario rather than a plumber/hopeless homeowner. Look into finding a compromise between classroom and toolbox.
Yes, that's right guys. Get your masturbation on.
Not currently in a relationship or looking to hook up? No problem. Make a sexual resolution to keep yourself sexually satisfied without the help of a partner. Yes, that's right guys. Get your masturbation on. Masturbation often gets stereotyped as a disgusting and unnatural act reserved for lonely men living in their parents' basement. I beg to differ. Masturbation is a great way to get in touch with your own sexual needs. Want to amp it up a notch? Treat yourself to some new toys of the sexual variety. Whether you like to set the mood with candles and some Marvin Gaye or you prefer the classic tissues, lotion and porn, masturbation is a way to relieve sexual frustration or even stress. This year, ladies and gents, get your sexy on with you and your hand.
Not trying to get freaky solo or with a partner? Maybe 2015 is your time to embrace a year sans sex. Sex can be a fun and satisfying act for many but not all. If doing it isn't really doing it for you, it may be time to take a break from all things sexual in order to take a deeper look at yourself. Many people find abstinence to be a great way to feel more focused and under control. Not only that, but abstinence somehow manages to be great for birth control and STI prevention. So do as the monks do, and free yourself from the temptations of sexual encounters.
Though these are only a few examples, new sexual resolutions can be anything your heart desires. Make 2015 a year to find confidence and comfort inside and outside of the bedroom. Even if you don't keep every single goal you make this year, evaluating the changes you want to make is still a step to becoming a bigger and better you.
Mallory W. is a Behind Closed Doors columnist who's New Year's Resolution is to have sex in every elevator on campus.