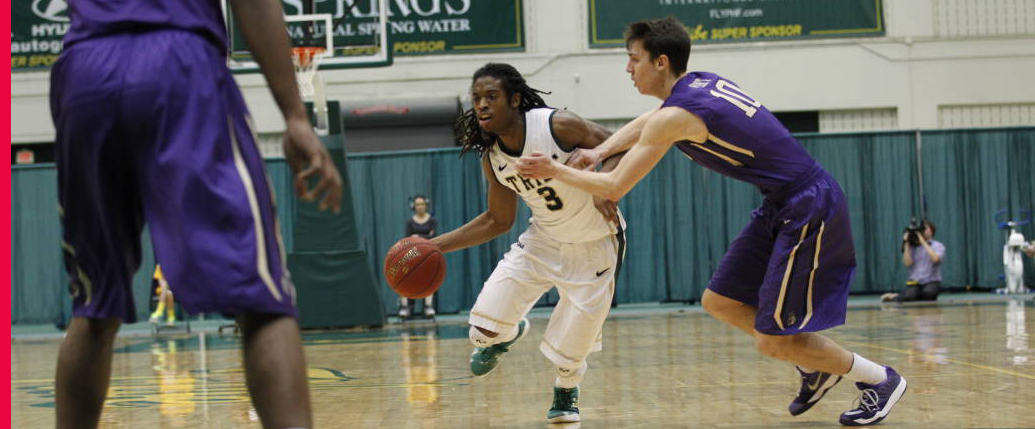 A hangover could be expected for William and Mary after two blowout home wins, but the Tribe looked plenty hydrated on the road against James Madison Saturday, winning 84-65.
Any thoughts of the College's (14-7, 8-2 CAA) recent run ending were dismissed in the opening minutes. Senior guard Marcus Thorton's three-pointer put the Tribe up 18-8 five minutes into the game before stifling defense and deadly long-range shooting brought the College's lead to 37-8 with just under seven minutes remaining.
"Our first 15 minutes defensively was stellar. I mean, we were really good defensively," head coach Tony Shaver told Tribe Athletics. "We were active, we communicated, our hands were active, our feet were moving. And that allowed us to get transition baskets."
Junior Terry Tarpey benefited from those transition points. Tarpey finished with 12 points, many of which came off transition opportunities. The game's biggest star, however, was sophomore guard Daniel Dixon, who was on fire behind the three-point arc. Dixon finished 5 of 8 from deep and 9 of 13 from the field for a game and career-high 25 points.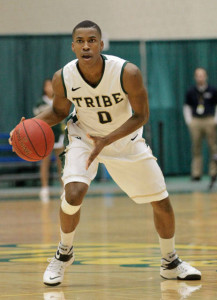 "I think my teammates were just finding me in the right spots, guys were really getting in the lane and kicking it out to me," Dixon told Tribe Athletics. "I was just knocking down shots."
As a team, the Tribe hit 11 of 19 three-point attempts, eight of which came in the first half. James Madison (13-10, 6-4 CAA) deployed a zone for much of the game, and the Tribe's guards were able to find soft spots at the top of the key and on the wings.
"We knew we could spread them out; we've got a lot of shooters, so it was just a matter of moving the ball and sticking to what we do," Thorton told Tribe Athletics.
One player who helped produce some of those open looks was senior center Tom Schalk, playing in the stead of junior Sean Sheldon. The game marked Sheldon's second consecutive game missed due to injury.
"I thought Tom Schalk was terrific tonight," Shaver told Tribe Athletics. "He's a senior who played a lot for us tonight because our starting center, Sean Sheldon, was out. Tom was just terrific."
Schalk ended with seven points, five rebounds and five assists. Interior passing, combined with the Tribe's hot shooting, helped the College reach a lead that the Dukes couldn't overcome.
The win brought the College's road record to 5-6, and Shaver said he was impressed.
"We have a very young team, and you learn to win on the road," he told Tribe Athletics. "It requires an entirely different level of execution, an entirely different level of toughness. Plus some of our road losses were at Florida and North Carolina and some pretty good places."
Sophomore guard Omar Prewitt had an efficient game, needing only 11 shots to reach 21 points. Prewitt only missed two attempts and knocked down both of his three-pointers, continuing to prove himself a viable scoring option.
Thorton also played well, looking sharp from deep. The senior captain hit four threes, some of which came from well behind the arc.
"We all know that the reason other guys are open at times is because of the way people guard Marcus Thorton," Shaver told Tribe Athletics. "He draws a lot of attention, a lot of bodies, so he creates opportunities for other players."
The conference-leading Tribe visits the College of Charleston in Charleston for a 7:30 p.m. tip Thursday.