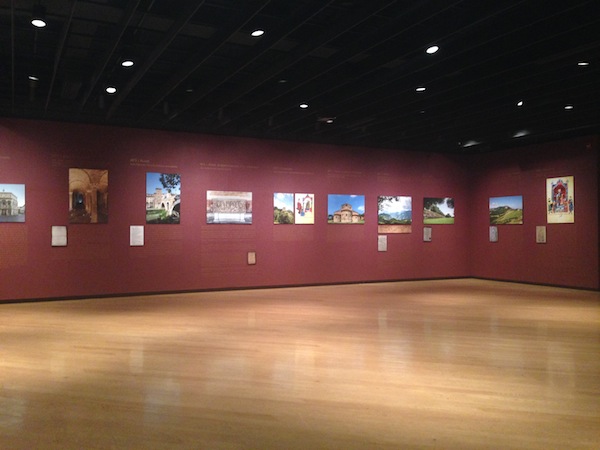 As the College of William and Mary celebrated its 322nd Charter Day, the Muscarelle Museum of Art commemorated an even larger milestone with the launch of a new exhibition. "Matilda of Canossa and the Origins of the Renaissance" opened Feb. 7. The showcase is being presented through a partnership between the Muscarelle and the Marshall-Wythe School of Law at the College of William and Mary in honor of the 900th anniversary of the death of Matilda of Canossa, Countess of Tuscany, on July 24, 1115.
Matilda's story is virtually unknown in most of the United States. In 1088 she founded Europe's first school of law in Bologna, which was groundbreaking in its framework for women's rights. Some of Italy's most well known landmarks were restored in her name; one such monument, the Leaning Tower of Pisa, is still accented with busts of the progressive Countess. Her habit of spreading goodwill also included the establishment of medical hospices throughout her home country.
The perimeter of the museum's main exhibition room has been transformed into a timeline of Matilda's undertakings, a story told through photographs of her Italian enterprises as well as mounted historical legal documents and hand-written letters.
One portion of the exhibit chronicles Matilda's life following her birth in 1046, while the second section encapsulates her attainment of ruling power and instatement of political and educational influence on 11th and 12th century Italy. Muscarelle's showcase of the Countess's life capitalizes on Matilda's unique tie to one of the College's most famous alumni and the school as a whole. When Thomas Jefferson was a law student at the College, he studied the Roman style of legality that Matilda reinstated over half a millennium before his time.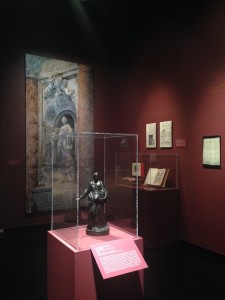 "The Countess Matilda was an amazing and extremely important person, and we are so pleased to shine a spotlight on her contributions," Aaron De Groft, director of the Muscarelle, said. "Because of her support of literary and legal education by training citizen lawyers, it makes the College of William and Mary — whose School of Law was founded on the same principle — an ideal location for this exhibition."
Matilda's curious connection to the College was only part of curator Michèle Spike's vision for the project. Among the Countess's countless endeavors was drive to revive the style of Roman law throughout her Italian domain. With a law degree of her own from Boston University, Spike hopes to educate viewers of the exhibit on ancient and modern legal systems as well as female empowerment.
"Roman law has had an undeniable influence on modern legal systems," Spike said. "About two-thirds of the world's population lives in countries that have civil-law systems, which proudly claim Roman law as their progenitor. [Matilda] learned about governance [from her mother] and absorbed a vision of a greater church, and therefore world, [from Pope Gregory VII]."
Spike hopes that her exhibit will inspire a modern generation of women to appreciate their rights, some of which are descendant of Matilda's ancient conquests.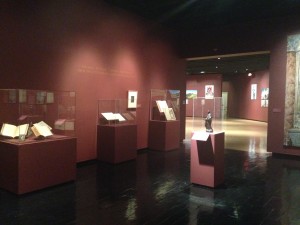 "We, as women, simply cannot take for granted the power that we have to be influential," Spike said. "I hope students, both male and female, will see Matilda's story as motivation to maintain her ideals in our fragile society."
Some of the exhibit's showcase artifacts are on lend from the College's School of Law, which has been a major proponent the exhibition. College President Taylor Reveley, a graduate of the University of Virginia's School of Law, commented on the impressive bond between the Countess and the College.
"It was Matilda who founded the world's first law school in Bologna in 1088, just as Wythe did almost 700 years later in [Virginia]," Reveley said. " It would be hard to imagine a more seemly or promising … first joint venture between William and Mary's Muscarelle Museum of Art and its Marshall-Wythe School of Law."
Spike's work will be housed in the museum until April 19 and students with a valid College ID are granted free admission to all of the Muscarelle's current showcases.
"This is an exhibition about a remarkable woman who lived almost a millennium ago, but whose influence is felt still today," Reveley said. "I would urge everyone to drop by the Muscarelle and take a look at the extraordinary documents that have been assembled in the exhibit, plus the text accompanying them. It is marvelous to see these two protean figures, Matilda of Canossa and George Wythe, brought back to memory."