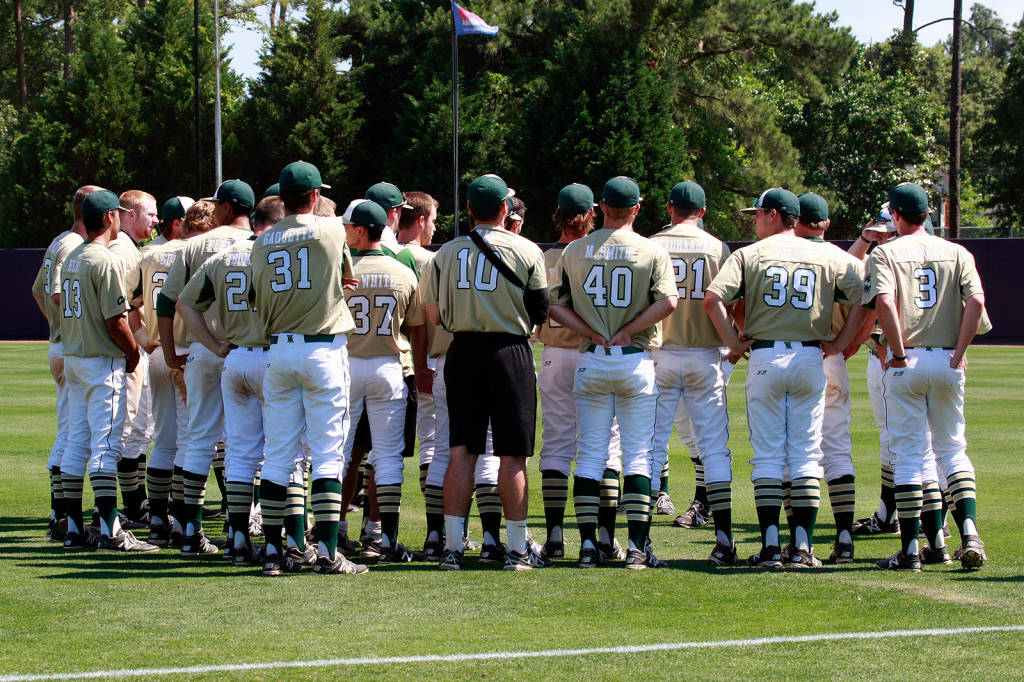 William and Mary returned from a nearly two-week hiatus, sweeping Northern Kentucky in a three-game series this past weekend.
The Tribe (4-2) opened the series with a 9-3 victory behind 7.2 strong innings from senior left-handed pitcher Jason Inghram. The preseason all-conference pitcher allowed three runs, struck out six batters and scattered six hits. Freshman Michael Toner closed out the game, striking out two and allowing three hits.
Offensively, the College pulled away thanks to a two-run inning in the second and fifth frames. A five-run sixth inning decided the contest. Freshman Cullen Large, junior Charley Gould and seniors Devin White and Willie Shaw each tallied two hits, while Gould and junior Ryan Hissey recorded a home run each.
Sunday's double-header featured a pair of tightly contested matches. The Norse (2-8) pushed the first game to extra innings thanks to two home runs in the bottom of the seventh.
Facing two outs in the bottom of the tenth inning, Hissey began a rally with a single. Gould than smacked a shot to left center for the 6-4 win.
Sophomore Nick Brown started but didn't earn a decision. Brown pitched seven innings and allowed four runs on nine hits. Junior Andrew White and freshman Robert White combined to pitch the final 2.2 frames with three strikeouts.
In the series finale, Large's two-out single in the bottom of the eighth inning sent the College home with a series sweep and 5-4 decision over the Norse.
Northern Kentucky took their first lead of the series in the first inning, only to see the advantage disappear in the second. After the Norse tied the game at four apiece in the top of the sixth, both teams traded scoreless frames until Large's walk-off single.
Junior Mitchell Aker pitched five innings without a decision, allowing three runs on six hits. Senior Bryson Kauhaahaa and freshman Charlie Fletcher combined for three innings; Fletcher earned the win.
The College returns to action with a doubleheader at Campbell this Wednesday. First pitch is set for 12 p.m., with the second game to follow.