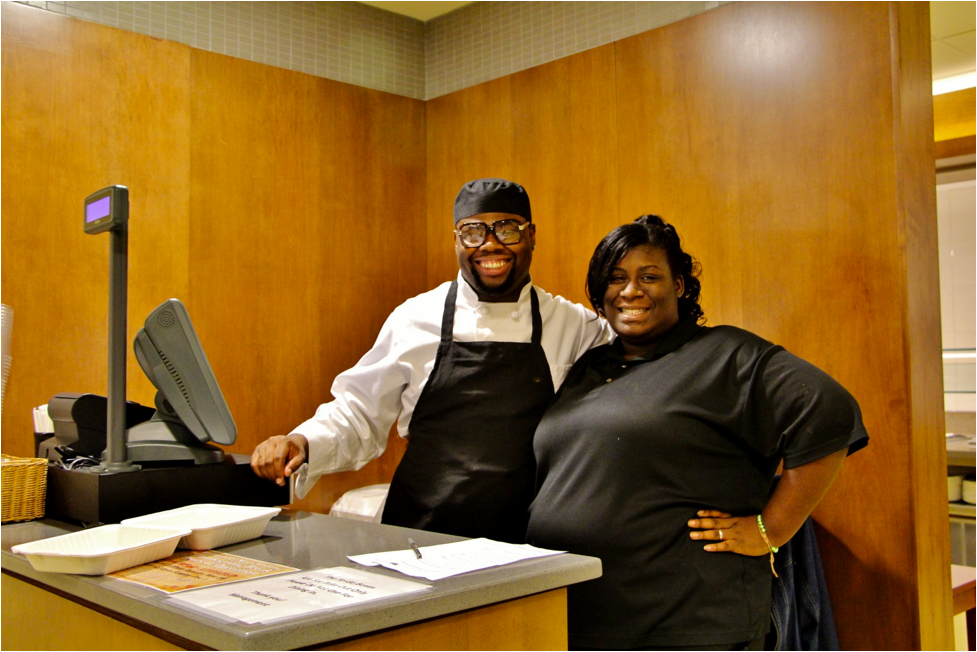 Latonya Chamberliss Borden, a Sadler Center employee, was hospitalized after slipping on ice Feb. 18. Students created a fundraiser to support her recovery.
Borden injured her back and hips in the fall and has been in physical therapy since the week of Feb. 23. After seeing a Facebook post about her situation, Kendall Lorenzen '15 and Alpha Mansaray '16 created an online YouCaring account allowing supporters to donate online.
"It just came naturally," Mansaray said. "This woman has made my day brighter — she always asks me how I'm doing, how is my life going — and this horrible thing just happened to her and if we can do something to help her, why not?"
Mansaray took to social media to spread the word, garnering a widespread response from the William and Mary community. He also reached out to hall councils, which have donated outside of the YouCaring account.
"[The response] has been really incredible," Lorenzen said. "We've had a lot of people give money and we've had a lot of people write cards, which has been really nice because I think it's also really important to give her emotional support right now."
The original goal for the fundraiser was $150, which Lorenzen and Mansaray planned to use to fund a gift basket and sympathy cards; however, the YouCaring account received over $1,300 in the first 24 hours. All of the donation money will be given to Borden to supplement her lost wages due to hospitalization as well as cover any medical costs related to the accident.
Borden primarily swipes student's ID cards as they enter the Center Court dining hall at the Sadler Center. Lorenzen said she thinks that Borden's caring and friendly personality makes a difference for many students.
"I think that what makes Latonya… — and so many of the workers that we have — is that they really interact and see people," Lorenzen said. "The really neat thing is that even though she's really busy … she has an ability to have countless unique and special relationships with students which I think is a wonderful thing."
Jimmy Cooper '18 was one of the campaign's first supporters. He donated not only to support Borden, but to also show his appreciation for the broader facilities staff.
"I felt it was the least I could do, because she and so many other of the staff members sacrifice so much of their time and their care for us," Cooper said.
The online fundraiser earned $1,675 as of March 1 and will close midnight, March 4. Borden is expected to return to work Wednesday, March 4.