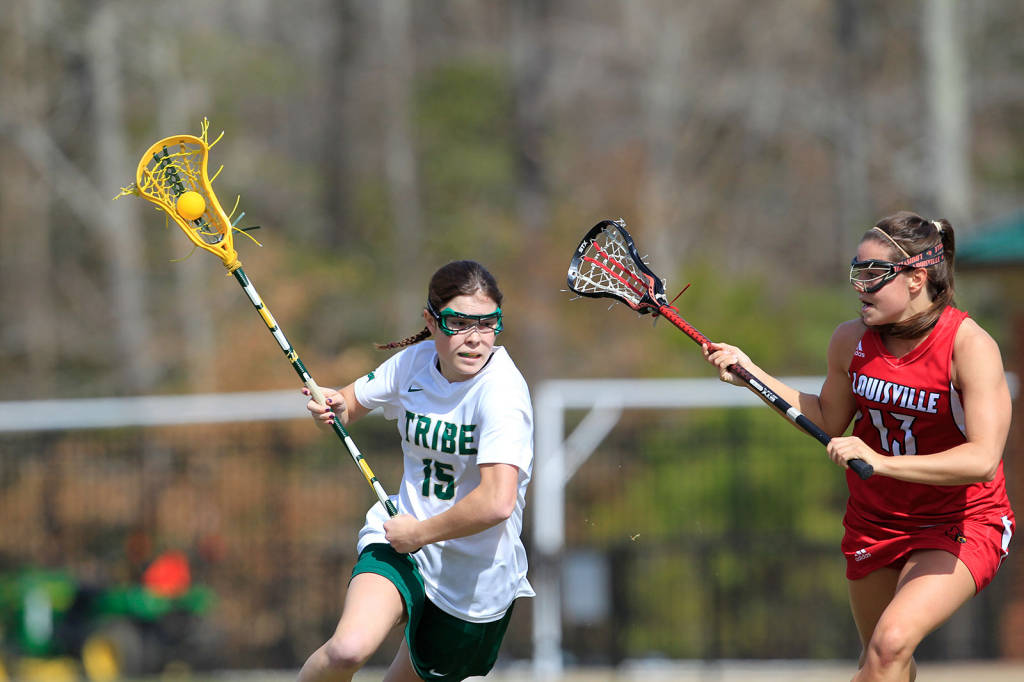 At the aptly-named Lacrosse Stadium of the University of Louisville this past Saturday, William and Mary continued its losing streak, falling 18-5 to the home Cardinals (5-0, 0-0 ACC). The Tribe now sits at a 0-4 record for the season, 0-0 in Colonial Athletic Association play.
The score stood at 3-2 at the end of the first half  in favor of the Cardinals. Senior midfielder Amanda Johnson, assisted by sophomore midfielder Lindsey Jenks, scored the first goal; senior attacker Kaleigh Noon scored the second off of a free position. Though the College led Louisville in turnovers in the first half, the squad recorded only two draws in the first half to Louisville's ten. The Tribe fouled 14 times, compared to Louisville's eight fouls.
In the second half, Louisville and the Tribe each recorded six turnovers; Louisville recorded 15 fouls to the College's six. The Cardinals compensated for their high-penalty mark with a dramatic increase in offensive production
Post-halftime, Louisville scored eleven goals in a row, significantly – and, as it turned out, insurmountably – widening the gap, recording a final score of 18-5.
Louisville dominated in overall draw controls, winning 17 to the College's seven. Louisville also took 36 shots on net, while the Tribe only took 17. Louisville recorded a fifty percent shot percentage; the College made fewer than thirty percent of shots.
Next up for the Tribe is another road match: the College faces Longwood University in Farmville Wednesday at 4 p.m.