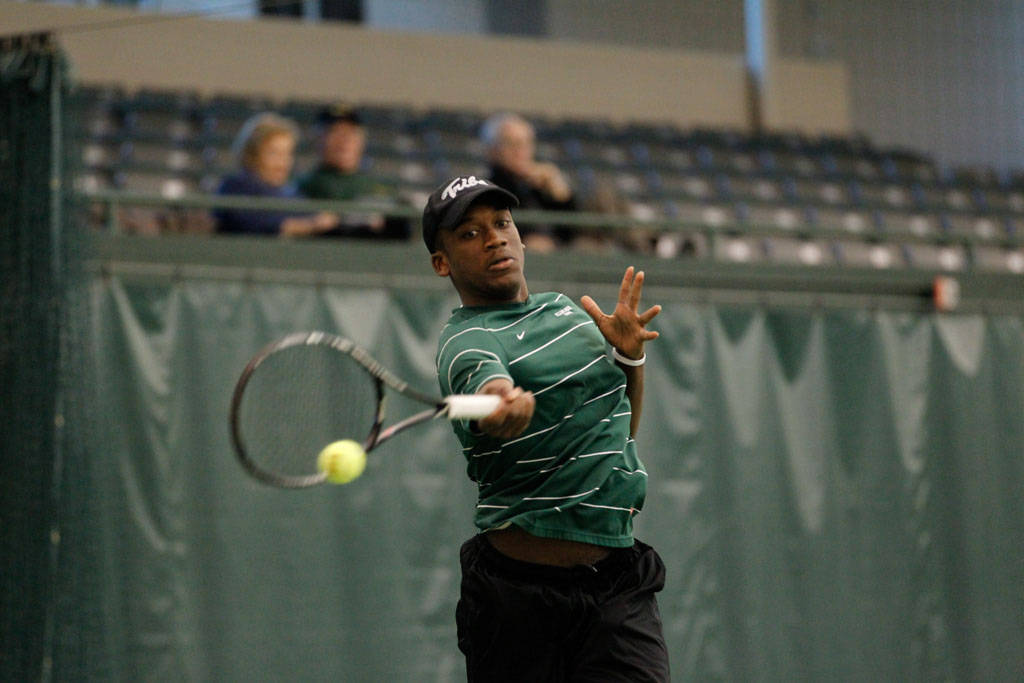 Wrapping up the West Coast portion of its schedule, William and Mary fell to No. 35 San Diego State in a 4-1 decision Tuesday afternoon.
The College (11-9, 1-0 CAA) started the match with a doubles loss in the No. 3 spot when freshman Christian Cargill and junior Scott Huang fell 6-2. The Tribe's No. 2 duo fared better against the Aztecs, as sophomores Addison Appleby and Damon Niquet won their game 6-3.
The No. 1 pairing of seniors Aaron Chaffee and Will Juggins pulled off a major upset over San Diego State (9-4, 1-1 Mountain West), defeating the No. 63-ranked doubles pair of Freddy Gelbrich and Hendrik Jebens at a score of 6-4. The win marked Chaffee and Juggins' seventh win of the season, their record now stands at 7-3. The College seized a 1-0 lead with the victory before the singles games began.
In singles play, the Tribe fell in four straight-set losses to the Aztecs. At the No. 1 spot, Juggins faced off with Gelbrich.  With the one on one matchup, Juggins couldn't pull off the upset twice in one day, falling 6-1, 6-1. Cargill lost in the No. 2 match soon after at a final tally of 6-0, 7-5. In the No. 5 spot, Huang dropped his match 6-3, 6-1.  At No. 6, freshman Alec Miller conceded two sets at scores of 6-1, 6-2 which sealed the College's defeat.
The No. 3 game featuring Niquet and the No. 4 game featuring Appleby did not finish, as team results were already decided. San Diego State picked up four points in singles, overshadowing the Tribe doubles win by cruising to a 4-1 team victory.
The College returns to Williamsburg, Va. to face off against George Mason at the Millie West Tennis Facility March 18. The start time of the home matchup has yet to be determined.