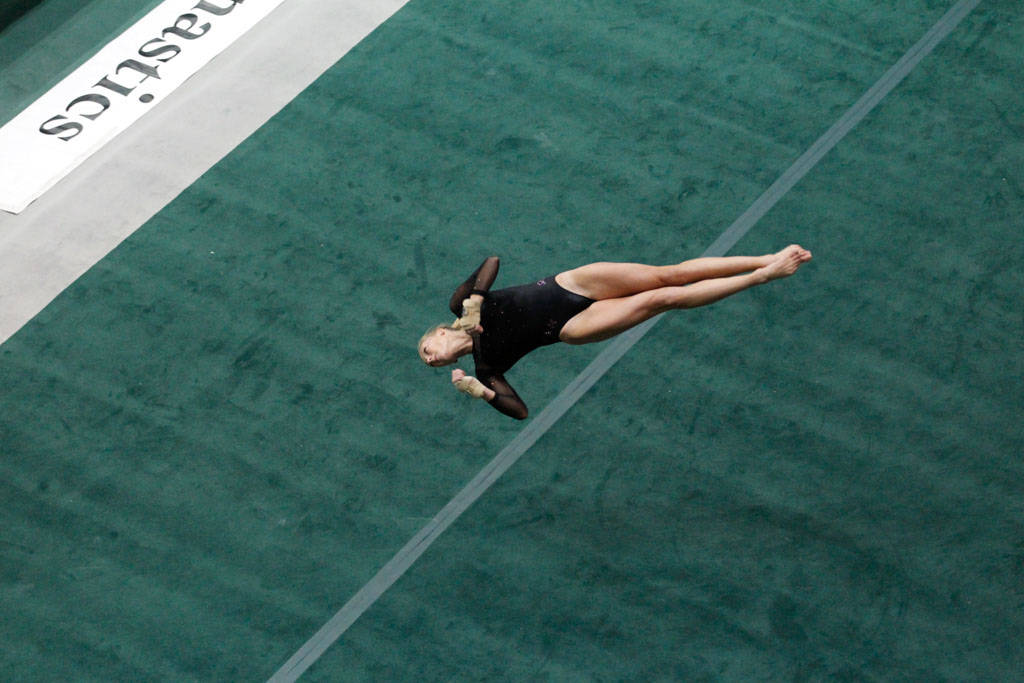 William and Mary posted a score of 195 to beat Bridgeport by less than a half of a point at Kaplan Arena on Saturday, the fourth-best score in program history. The Eagles tallied 194.675.
Junior Brittany Stover broke her own school records in both the all-around standings, posting a score of 39.500, and the vault, where she set a new high score of 49.125. Brittany Stover also took first in bars, her third first-place finish of the night. Her bars score of 9.875 tied for the third-best score in that event in school history.
Graduate student Larson Lasek took second place in the all-around with a score of 39.175. Lasek scored 9.875 on the floor, tying with Brittany Stover, senior Maggie Lundeen and Bridgeport's Randi Cutolo for third place. As a team, the Tribe scored a 49.225 on the floor, the second-best score in that event in school history.
On the beam, the College totaled 48.900, also the second-best score in school history. Sophomore Briana Gironda and senior Brandy Stover tied for second with a score of 9.825; Brittany Stover finished fourth, posting a score of 9.800.
The Tribe won the vault and the beam; Bridgeport won the bars and the floor. By edging out Bridgeport on the beam by 0.675 points, the largest margin of any event that night, the College claimed first place overall
Next up for the Tribe is the Eastern College Athletic Conference Championship. Yale hosts the event on Saturday, March 21, and the College will look to defend its title.