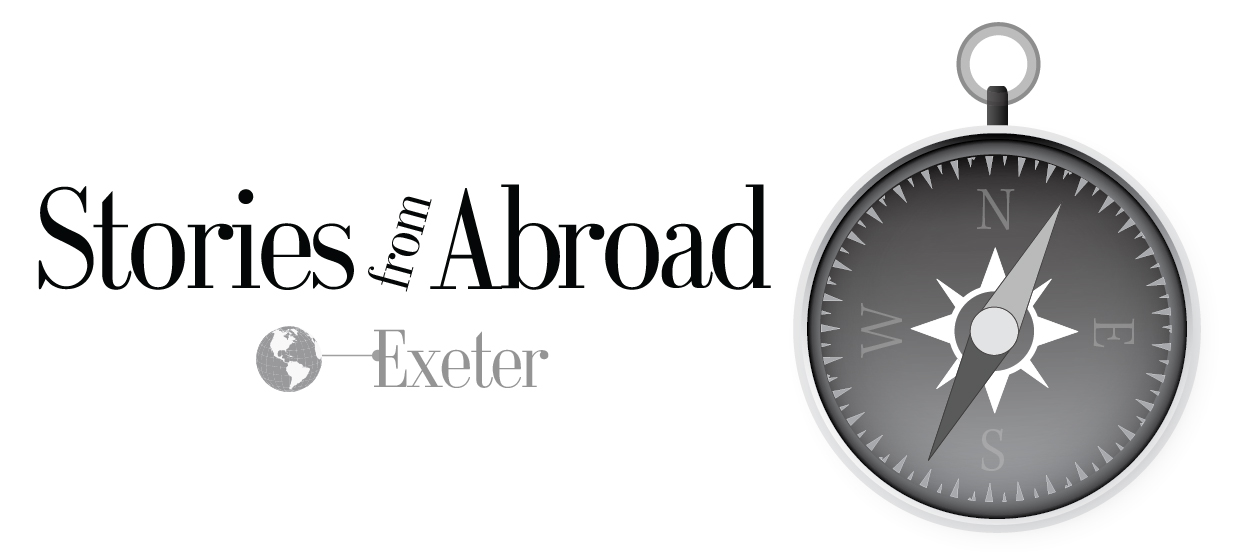 My longtime friend Daniel and I sat in an almost empty pub in the seaside town of Torquay, England. It was 3:00 p.m. on a Monday and after feeling defeated by the relentless British rain, we retired to a bar called the Apple and Parrot for some warmth and a pint. (The pub was once home to an actual parrot, which squawked as relentlessly as the pouring rain outside.) My friend and I laughed at our strange situation. We had come a long way from our hometown of Annandale, Va.
Daniel and I went to high school together and both decided to attend the College of William and Mary. It goes without saying that we've spent a lot of time together in the past couple of years. Since I've been abroad, this has been the longest we've been apart. I was pleasantly surprised when he told me that he would visit me for his spring break.
I really appreciate that he came to see me. He could have spent spring break relaxing and partying in some beach town, but instead he chose to come to a place where the sun has not made an appearance since March 6. Not that I'm keeping track or anything.
The week was a whirlwind. It was strange to have him visit Exeter; this place is not associated with anything from home. After the initial adjustment, it was fun to show him my new life — introduce him to my friends; take him to my favorite pubs, clubs and restaurants; and have him experience British university life.
While he was only here for a week, he immediately made friends. Daniel contacted the Exeter University BBoy society and ended up practicing with them his second night there. I felt like a parent dropping off their child on the first day of school. Daniel's friends came to the club with us the next night, which was actually daunting. They spun on their heads and did all sorts of crazily complex moves while the rest of us awkwardly stepped from side to side and watched in awe.
While hosting friends is a generally entertaining experience, it can be taxing. In the eloquent words of Benjamin Franklin, "Guests, like fish, begin to smell after three days." I love my friend a lot, but I was definitely burning out by the end of the visit. Our days were nonstop as I tried to fit in the best that Exeter has to offer in only a week.
Our final day together began at 7 a.m. with a rainy walk to the Quay, which is the city's riverside and my personal favorite place in Exeter. Then, within our last 30 minutes in Exeter together, Daniel lost his bus ticket, locked us out of my flat and arrived at the bus station only to realize that he had left all of his money in a drawer in my room. Needless to say, in that last panicked moment, I was ready for him to return to America. I spent Saturday recovering from our week together by doing absolutely nothing besides binge-watching "Unbreakable Kimmy Schmidt" and hanging out with my flatmates.
Of course, I miss having my friend here, merging my home life with my study abroad life. It is just another gift that studying abroad has given me. I'll always have the hilarious memories from our week in Exeter. And now we can say our friendship has gone international.