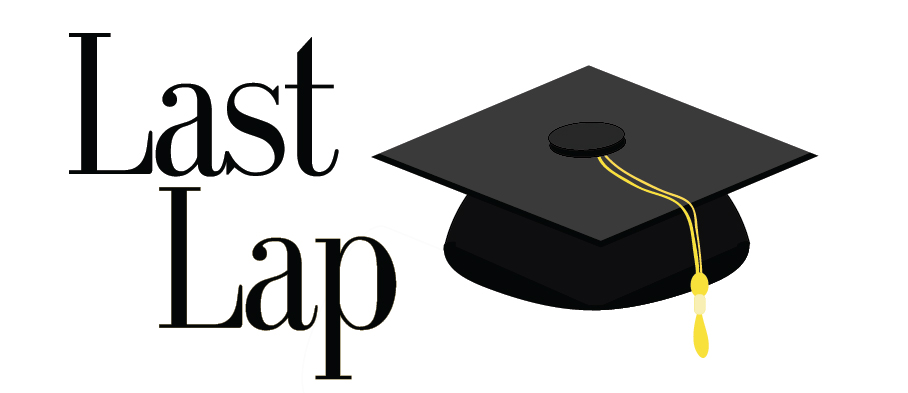 Graduation regalia is strange. The cap never quite fits correctly on your head. The gown is bulky and hot. And the hood makes absolutely no sense. It doesn't feel comfortable around your neck, and it's not like you can actually wear the hood on your head since the cap gets in the way. The only somewhat redeemable quality is that you get to look like a witch or wizard in "Harry Potter," but even then, it's a stretch.
I'm no witch, but a sort of magic did take place when I actually put on my regalia for the first time. I don't mean to sound corny, but when I looked in the mirror at myself wearing my cap and gown, I felt like a spell had been cast, sending me into the future, though I'm fairly certain I was just beginning my freshman year yesterday, right? Yet, no spell had actually happened. Time had simply moved forward, and I realized as I looked at myself in the mirror that I was ready, even though I'm still nervous look way too young to be graduating from college.
Another magical thing about the cap and gown is that when you put them on, you feel you're donning your future. All the work from the past few years will culminate in this moment, where we'll be respected because what we're wearing symbolizes our accomplishments. The late nights in the library with little to no sleep have (almost) gotten us to the place where we can literally wear our achievement.
Graduation regalia is ugly and expensive and flatters no one, but it brings us together, and that's sort of magical, too. Our sea of black will soon march through campus united before we head down separate rivers into the future — a future which may hold even more graduation regalia as some of us go on to pursue graduate degrees.
Maybe the best part about graduation regalia is that people get excited for me when I'm wearing it, perhaps even more excited than I am. My best friend came home just as I was about to take off my cap and gown the other day. "Ahh! Look at you! This is so exciting!" she said as I stood there smiling. I'd left my sneakers on, so we couldn't get the full effect of the attire, but that was okay. Graduation is just over a month away; the cap and gown will be coming back out soon.