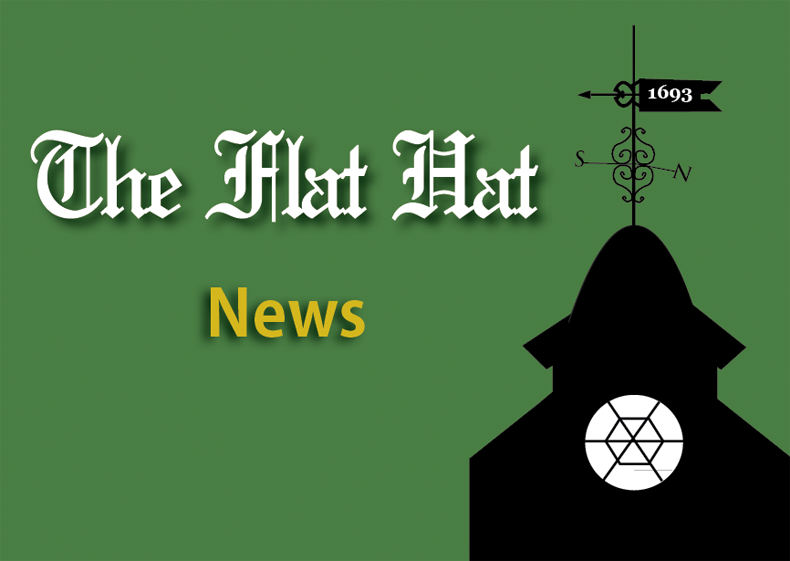 Paul Soutter '17 was found dead at the College of William and Mary Monday morning. The cause of death has yet to be confirmed, but according to an email sent by Vice President for Student Affairs Ginger Ambler '88 Ph.D. '06, he appears to have taken his own life.
Ambler notified the College community of the death in an email sent at 6:42 am. She stated that the William and Mary Police Department responded immediately to a 911 call from one of Soutter's friends.
Ambler's email said that Soutter was a sophomore at the College, originally from Arlington, Va. Soutter had yet to declare a major.
According to Ambler's email, Soutter was a talented student and a gifted performer, involved in many campus performance groups.
"In January he played one of the swashbucklers in Sinfonicron Light Opera Company's The Pirates of Penzance," Ambler said in the email. "He was to have performed this month in the premiere of a new W&M student-written, faculty-directed play.  Many on campus have delighted in Paul's talent and wit, enjoying especially his comedic flair as a member of the university's Improvisational Theater (I.T.)."
Shakespeare in the Dark, a student-run theatre group of which Soutter was Vice President, emailed out a quote to their listserv remembering their fellow performer.
"We have lost one of the greatest men SitD has even known. You are a king, my friend. Rest peacefully and know that we love you," Shakespeare in the Dark said in their email.
The group also included a quote from "Henry V," Soutter's first production with Shakespeare in the Dark.
"O for a Muse of fire, that would ascend The brightest heaven of invention, A kingdom for a stage, princes to act And monarchs to behold the swelling scene," Shakespeare in the Dark said in their email.
In her email, Ambler also reminded students of resources available on campus. Counselors are available 24-hours and the Dean of Students Office, the Counseling Center, Residence Life, campus ministers and Ambler's office are available to those in need.
"At times like this we naturally ask ourselves, 'Why did this happen?'  We may never know the answer to that.  In the face of such a terrible loss, it is important that we all take the time to reach out to each other, listen to each other, and offer strength and comfort where we can," Ambler said in the email. "Paul's death reminds us of how close we are to one another at William & Mary.  What affects one of us affects us all. I know you join me in extending our deepest sympathies to the Soutter family and to Paul's many friends."