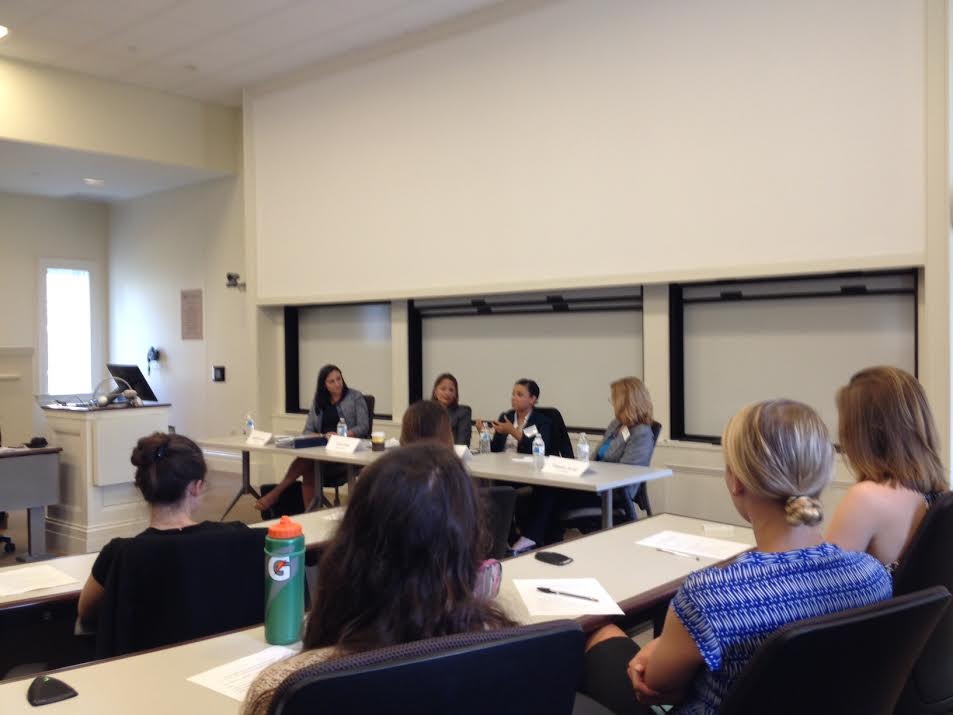 The founding team of the College of William and Mary's prospective chapter of Smart Woman Securities held their final event of the school year Friday, April 10.
The event, entitled "Who Runs the World: Women in Leadership and Money Management," included a panel of businesswomen, a networking lunch, and breakout sessions with the panel leaders. The goal of "Who Runs the World" was to draw female students, regardless of major, and inform them about how to manage money and establish confidence in the workplace.
Giana Castellanos '16, Michelle Goss '16, Caitlin Hedgepeth '16, Lucy Lu '16, Arianna Lyons '16 and Brittany Peck '17 founded the prospective chapter. Although the executive founders have majors that relate to the field of business, they wanted to include women who come from different academic backgrounds.
"We really want to reach out to the entire college. We know it can happen. We really want Anthropology majors and English majors. We don't want to be exclusionary," Director of the Boehly Center for Excellence in Finance Julie Agnew said.
Agnew, who also serves alongside associate professor of economics and finance Katherine Guthrie as faculty advisor for the prospective chapter, was one of approximately 40 women who attended the event. The event began with the panel of business professionals. The panelists were Jennifer Gasior of J.P. Morgan, Frances Aylor of the Chartered Financial Analyst Institute, Leila Peck of Morgan Stanley and Jena Burgess of Coach Jena B. LLC. The women spoke on a variety of topics, such as how to invest money, how to save money after graduating from college, and how to exceed in the workplace. All of them emphasized the importance of education in how to manage finances.
"Financial literacy in general is important," Guthrie said.
The speakers discussed how they came from a wide range of backgrounds. They stressed that, no matter what major people take in college, there is always room for financial literacy. Speaking from their personal experience and weaving in stories about colleagues and clients, they discussed the pitfalls and tips associated with making money after college and throughout one's life.
Amanda Johnson '15, a finance major with a concentration in marketing, found the event helpful. As a business student, she has visited several clubs associated with the Mason School of Business.
"I've dabbled in coming to events," Johnson said. "Finance is really important to my future. Smart Woman Securities seems more on top of what they want to execute. They definitely can take this far."
"Who Runs the World" was the third and final event of the prospective chapter's "soft launch" stage. The founders will find out if they will be recognized as a national chapter of Smart Woman Securities on April 30. If they are selected, the prospective chapter will host a 10-week seminar series this fall.
"I definitely learned a lot," Lynda Michaels '17 said. "They gave really good advice. I can see myself coming back."