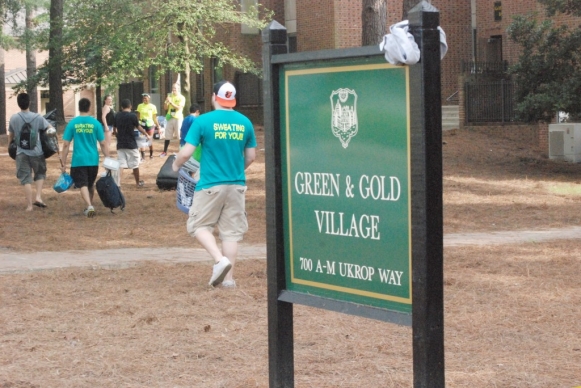 College of William and Mary Police Chief Deborah Cheesebro sent a campus-wide email Aug. 31 alerting the community of a suspicious male reported outside Green and Gold Village.
According to Cheesebro, an unidentified male called to or motioned to a College student from inside a vehicle over the weekend, Aug. 28. In a follow-up email to The Flat Hat, Cheesebro said that this incident was similar to four others reported over the summer that took place on campus June 18, June 30 and twice on July 1.
"In all of the cases the subject is reported as a black male in his 40s who has offered rides to women or waved them toward his parked car," Cheesebro said in the email. "In most cases, the male is further described as missing some teeth, balding, and speaking in a very southern accent."
According to Cheesebro, the suspect never exited the vehicle. The reports indicate that the suspect used different vehicles in some of the incidents, according to Cheesebro. The WMPD is currently working to identify the suspect.
"In addition to reaching out to the broader campus community, William & Mary Police continues its investigations, is working with neighboring jurisdictions to determine if they have similar cases and is providing targeted patrols on campus," Cheesebro said.