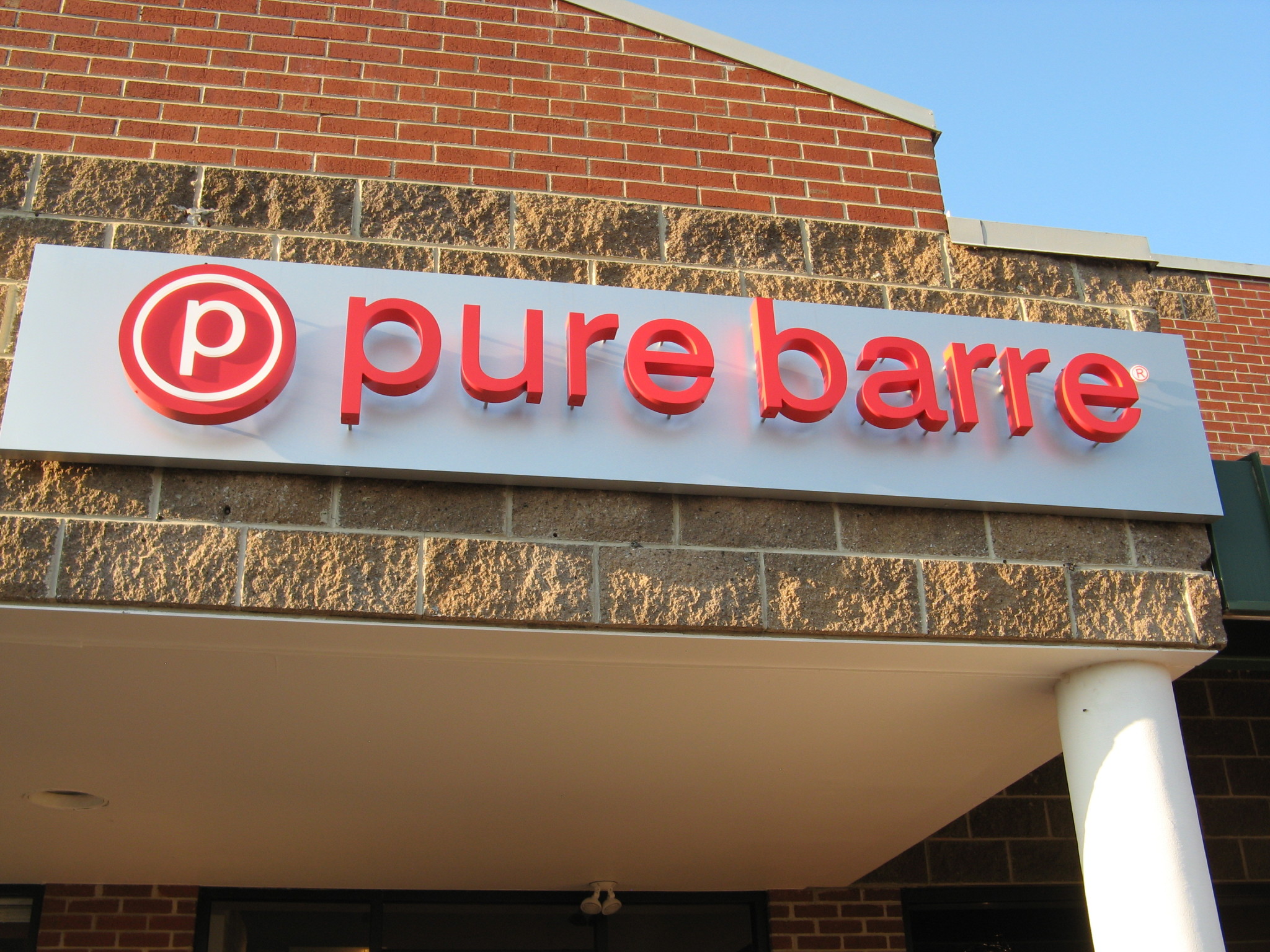 What happens when you mix yoga, Pilates and ballet? The resulting combination is known as the barre workout, and the Williamsburg community is now able to try barre at a brand new studio: Pure Barre.
Amy Perkinson runs the new studio with her mother Terri. According to Amy Perkinson, they are bringing their passion for barre to Williamsburg in order to provide the community with the best fitness experience possible.
"Pure Barre has been part of our family for nearly five years," Perkinson said in an email. "Coming from a family of all entrepreneurs, the mother/daughter duo ownership just fits for us. We have joined forces, combining our resources to bring the best fitness to Williamsburg. This community needs this. As Williamsburg continues to grow, there has definitely been something missing: a strong business, focusing solely on barre classes."
Barre originated in London approximately 50 years ago. It has recently become a growing trend, its popularity among fitness enthusiasts stemming from the fact that the workout focuses on core muscle groups while giving participants the lean bodies of dancers. Even celebrities, such as Madonna and Kelly Ripa have been proponents of the barre workout method.
Like other proponents of barre, Perkinson's background as a dancer led her to the fitness method. Prior to opening the Williamsburg studio, she taught at three other locations of Pure Barre in Virginia.
"As a dancer, barre has always felt like home," Perkinson said in an email. "After graduating with a Bachelor of Fine Arts in dance and choreography from Virginia Commonwealth University, I was in the search of maintaining my fitness level and discovered that Pure Barre was opening in Richmond. I began teaching it there, and then at the Virginia Beach and Norfolk locations. Between three studios, I have taught over 500 classes. Clearly it is something I love to do and cannot wait to get in our studio and bring this wonderful technique to Williamsburg."
According to Perkinson, the Pure Barre brand has locations all over the United States and its specific style allows for very focused workouts.
"The Pure Barre technique and brand is one that cannot be matched," Perkinson said in an email. "The amount of resources we have provided to us allows us to be the forerunners in the barre industry. With all of the focus on one type of fitness, we are great at providing phenomenal barre classes."
This focus does not mean that the workouts become repetitive, however.
"Our teachers go through extensive training and continued training to challenge themselves as well as our clients," Perkinson said in an email. "Our classes will never be the same. We are always changing it up, keeping our clients engaged and on their toes. The Pure Barre technique also has features that are specific to our studio. We do focus on small isometric movements that will lengthen and tone muscles, but no matter how much barre you have taken you will see something new at Pure Barre."
The studio's doors opened to the public on October 4. They hosted a Pop Up Shop from 11:30 a.m. to 4:30 p.m. At this sneak peek event, the community had opportunities to take tours, purchase retail at a discounted price and talk with staff more about Pure Barre.
The grand opening for the studio will be on October 11, at which time, the studio will hold four free classes open to all members of the community 16 years of age or older. Pure Barre has big plans for their opening ceremony, and they have partnered with local vendors such as The Imperial Olive, Virginia's Finest Chocolates, Prana Juice and Tastefully Good for the event.
The studio will offer a special where participants may purchase five weeks of unlimited classes for $99. This special five week trial is available for purchase until Oct. 11, prior to the grand opening. According to Perkinson, this five week trial is a great way to get a feel for the barre experience.
For some students, the studio holds the potential to be a unique, fun way of working out. Stephanie Chenault '19 said Pure Barre sounds like an interesting new method of staying fit.
"Although it would be a little more of a trek than walking to the Rec Center, I think I would be interested in trying out a new way of working out," Chenault said. "Barre sounds like a great way of really working your muscles."
For other students with a dance background, Pure Barre is appealing as a way to further work their muscles.
"I would be very interested in taking barre classes because as a dancer I think it would stimulate the right sort of muscles," Emma Lather '19 said. "I've taken barre classes before and have liked the experiences."
For the Perkinson duo, barre reflects a deep family commitment to fitness and has truly become a passion for them.
"With a wonderful team, we are ready to open our doors to the Williamsburg community," Perkinson said in an email. "We know that our clients will be amazed at this wonderful workout. It is challenging for sure, but you continue to get stronger and absolutely love the feeling you have when you finish a class. Our team and staff will provide a welcoming environment, welcoming all levels of fitness to come and experience Pure Barre. Some of the best things you love the most are the hardest to explain, it just has to be experienced. Prepare to be wowed."