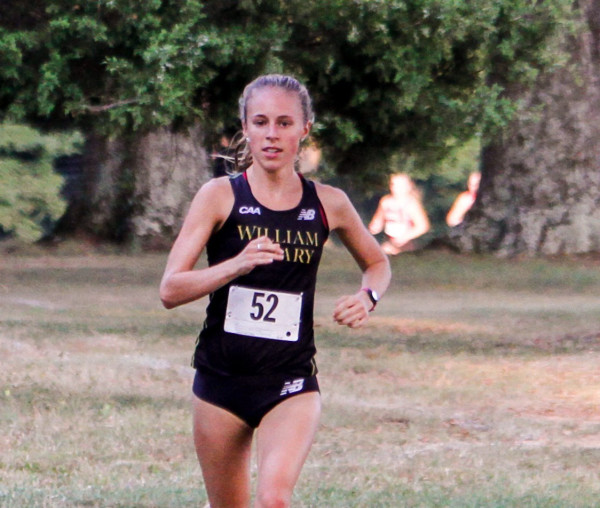 A satisfied Tribe squad left Charlottesville, Va. this weekend after the men's team took home 11th place, and the nationally-ranked No. 22 women sealed a top-four finish. The men scored 350 points, just seven points over the top 10, while the women finished fourth with 187 points.
Senior Ryan Gousse led the Tribe with a time of 31:05.1 for the 10,000-meter race. Gousse finished the race as 57th overall in the field, and managed to outpace his teammate junior Trevor Sleight by just four seconds. Sleight ended the day at 60th. Senior David Barney, sophomore Dawson Cornell, and junior Faris Sakallah all finished within thirteen places of each other in 73rd, 81st, and 84th respectively. All three were less than 30 seconds apart, and Cornell and Sakallah crossed the line just eight-tenths of a second apart. In the rear were sophomore Ryan Thompson and freshman Evan Woods, both of whom completed the race after the 32-minute mark in 127th and 158th. Woods successfully concluded his first ever 10K race, running a 32:58.9.
On the women's side, the Tribe overcame the absence of its best runner, senior Emily Stites, to place fourth overall in the meet. After this stellar performance at the Southeast Regional Championships, the College was in position for selection to the NCAA Championships; however, it fell short when the NCAA announced the final field for the meet Saturday evening.
On the women's side, the Tribe overcame the absence of its best runner, senior Emily Stites, to place fourth overall in the meet.
Sophomore Regan Rome, who led William and Mary across the finish line, ran well enough to qualify for the individual portion of the NCAA Championships, finishing fifth with a time of 20:48.8. The top four runners whose teams failed to qualify are invited to run in the Championships, so Rome was picked to run, even though the Tribe as a team was not.
Molly Briedenbaugh, also a sophomore, finished 21st overall with a time of 21:30.5 for her first all-regional honor. Senior Meghan McGovern and redshirt senior Carolyn Hennessey finished 20 seconds apart, placing 33rd and 49th with times of 21:54 and 22:14.8 respectively. Senior Leanna Eisenman and junior Molly Applegate also crossed the finish line close to each other, placing 86th and 94th with times of 22:52.3 and 22:58.1. Sophomore Audrey Gordon rounded out the field for the Tribe, placing 153rd. Stites did not compete due to an injury.
The men's team will now look towards the indoor track season, while the women will be rooting for Rome in the NCAA Championship meet, held Saturday, Nov. 21, in Louisville, Ky.