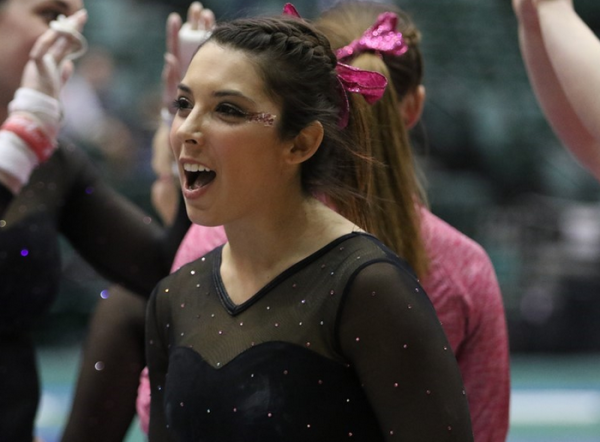 William and Mary came away with a pair of losses as competitors continued to break personal and season records. Friday, the women competed in the Towson Quad Meet, finishing fourth in the field of four with 192.975 points. The men traveled to West Point, N.Y., to compete in the Army Tri-Meet. The men finished third of three with 395.100 points.
The Tribe competed against hosts Towson, George Washington and North Carolina State. Just 0.2 points below last week's season high, the College looked to tally solid scores before the Eastern Collegiate Athletic Conference score declaration date March 6.
Junior Briana Gironda set a new all-around season high with 38.925 points. In the process she reset her season high on balance beam at 9.825 points. Gironda finished tied for third on balance beam, fourth on floor exercise and twelfth on uneven bars.
Sophomore Gaby Johanek broke her own high score on balance beam with 9.075 points. Junior Olivia O'Connor set a new personal best on balance beam, scoring 9.700. Senior Brittany Stover tied her season high on uneven bars with 9.775 points, putting her in a tie with Gironda for twelfth place at the meet.
The men competed against Army and Springfield College and failed to break 400 points for the first time this season. The performance was highlighted by junior Aria Sabbagh tying for the Tribe's only event gold on the parallel bars with a score of 13.700.
The College won the pommel horse event, scoring 68.500 points. The performance was anchored by sophomore Griffin Antle, who scored 14.700 points, the team high and good enough for silver at the meet.
Senior Keaton Ackerman improved in his second-ever performance on high bar, finishing with 13.35 points. Sabbagh and Ackerman scored 14.250 and 14.200 on vault, respectively, maintaining high scores as they have thus far in the season. Their scores were good enough for sixth and seventh place.
The men host Navy Sunday, March 6 at Kaplan Arena in the teams' third and final meeting of 2015-16. The meet starts at 1 p.m. The women host North Carolina Saturday, March 5, at 4 p.m.