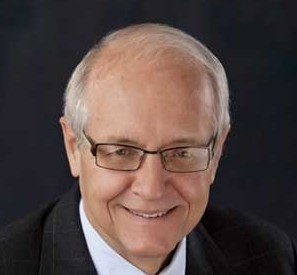 Long-time Williamsburg resident and landlord Gary Shelly '72 charged Williamsburg mayor Clyde Haulman for assault and battery in an incident allegedly occurring after Williamsburg's City Council meeting Thursday, March 10.
Shelly stated his claims against Haulman, 72, to a magistrate, who issued a summons for assault and battery. The case is now in the Commonwealth Attorney's office, according to Williamsburg Police Department's Major Greg Riley.
"I was assaulted," Shelly wrote in his complaint. "The assailant very aggressively approached me, put his face close to mine in an intimidating manner, grabbed my tie (choking me) and yanking it back & forth, leaving me unable to defend myself."
Haulman declined to respond and directed any questions on the matter to his attorney, Steve Davis.
A frequent speaker at the City Council Open Forums, Shelly chose to talk at Thursday's meeting about the Williamsburg Redevelopment and Housing Authority's 2006 purchase of 110 Harrison Avenue and his belief that the mayor did not act transparently in the transaction, a common topic for the Williamsburg resident.
However, Shelly noted during his address that Thursday would be his final Open Forum appearance in front of the mayor.
"It's wonderful to be here and to speak openly, freely about any topic that I choose," Shelly said. "And mayor — this may be the last time I speak before you by the way."
After 16 years on City Council, Mayor Haulman announced in February that he will not be seeking reelection; his term will end June 30 of this year.
Haulman responded to Shelly before asking whether any other community members wished to speak.
"Thank you for your fantasy world," Haulman said.
In a phone conversation, Shelly said though he has been at odds with the mayor for many years, Haulman has done things to serve the community over his time in office.
"He's done some things that I do respect," Shelly said. "First of all he's put a lot of years in, and he brings some things to the table, but like all of us he has some traits that could be improved upon, let's put it that way."