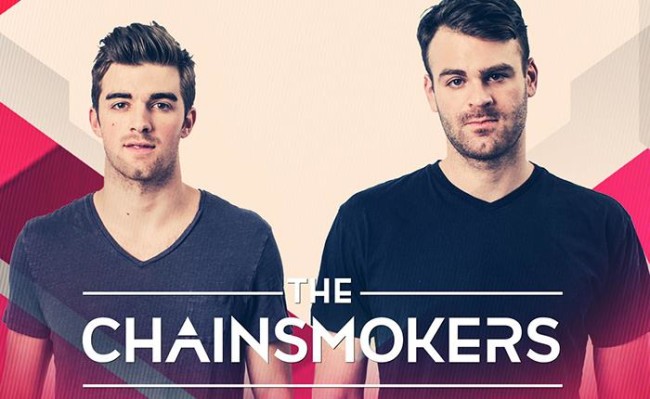 On Tuesday morning, the College of William and Mary announced the names of the artists performing at this year's spring concert. The Chainsmokers and special guest artist, Kehlani, will perform at William and Mary Hall on April 7.
The Chainsmokers are an American electronic dance music (EDM) DJ duo made up of DJs Andrew Taggart and Alex Pall. Formed in 2012, the Chainsmokers are known for their hit singles "#Selfie" and "Roses." Kehlani is an R&B singer-songwriter best known for her album "You Should Be Here," which was nominated for Best Urban Contemporary Album at the 2016 Grammy Awards.
The spring concert is sponsored by the William and Mary Student Assembly and Alma Mater Productions (AMP). Last fall, the Student Assembly decided to reallocate funding normally used for the Charter Day concert. According to SA President Yohance Whitaker '16, it had been difficult to acquire top-tier artists for the Charter Day concert. Instead, the funds are being put toward this year's spring concert.
Tickets go on sale for students this Friday, March 18 at 9 a.m. They can be bought for $15 in advance at the Tribe Ticket Office or online. They will be sold for $20 at the door. Students can also purchase limited floor tickets for an extra $10.
Faculty and staff can purchase tickets for $40 at the door or for $25 in advance with a special discount code on Monday, March 21 at 9 a.m. The code can be found in the William and Mary Digest on that Monday. The general public can also purchase tickets at that time for $30 in advance and $40 at the door.
Doors open Thursday, April 7 at 6:30 p.m. The concert will begin at 8 p.m.
3/16/2016 1:02 p.m. An earlier version of this article incorrectly stated the day of the performance. April 7 is a Thursday. In addition, the article said the announcement was made Monday. It was made Tuesday.