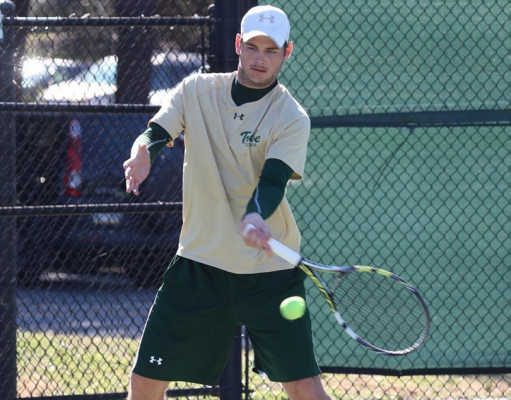 Before falling to No. 48 Old Dominion over the weekend, No. 70 William and Mary lost 4-1 at Virginia Commonwealth on April 6, the lone point coming at the No. 6 spot.
The Tribe (12-8, 0-1 CAA) lost the doubles point with losses in the top two spots. The No. 1 pair of sophomore Alex Miller and red shirt-sophomore Ryan Newman fell 6-2, while sophomore Christian Cargill and senior Scott Huang lost 6-4 as the No. 2. The No. 3 pair did not finish, as the point was already decided.
In singles, the Rams (16-7) dominated with victories at the No. 1, No. 2 and No. 3 spots. At No. 1, Cargill fell to VCU's Michal Voscek 6-4, 7-5. No. 2 Miller fell to Vitor Lima in a closer match at 6-4, 6-3. Daryl Monfils triumphed over sophomore Lars de Boer 6-1, 6-4 at the No. 3. The lone win at No. 6 was courtesy of Newman, who defeated Philip Mobius 7-6 (5), 6-0. The No. 4 and No. 5 matches did not finish, as the match was decided before their completion. At the close of the match, junior Aidan Talcott was winning 7-6, 5-4 at No. 4 while junior Damon Niquet was behind 6-3, 6-5 at No. 5.