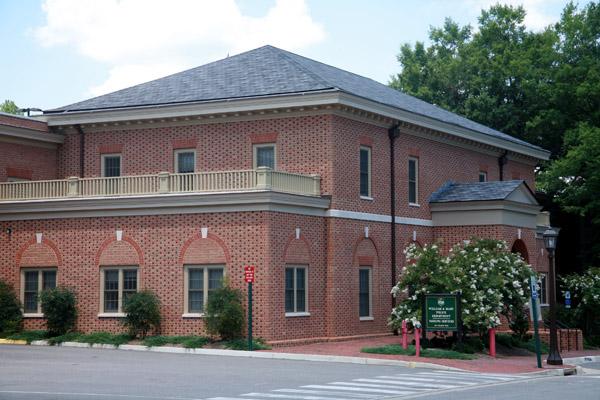 Updated 4/12/16 at 10:10 a.m.:
The following update came from Williamsburg Police Department Spokesman Major Greg Riley:
"On April 9, 2016 around 0340 hours Williamsburg police responded to the 100 block of Braxton Court in reference to an intruder. Upon arrival the residents advised an unknown male entered the residence through the unlocked door and got into to bed with one of the female residents. The suspect pulled her to him and rubbed on her but did not commit any further acts of assault.

The female excused herself and found a male resident who escorted the suspect from the residence.

The suspect was described as disoriented or possibly intoxicated black male wearing dark colored clothing.
Approximately two hours later, Williamsburg police responded to a similar incident in the 800 block of Lafayette Street. The victims reported that a disoriented or possibly intoxicated black male wearing dark colored clothing entered the unlocked residence advising he was looking for his cell phone. After the entering the residence, he walked back out without incident. The suspect walked away from the residence on foot down Lafayette Street."
William and Mary Police Chief Deborah Cheesebro sent an email notice to the student body Monday, April 11, concerning two alleged incidents of breaking and entering.
According to the email, both cases occurred off campus in Williamsburg over the weekend. In both instances, a College of William and Mary student reported that an intruder entered the residence uninvited.
In one case, a student said that the intruder initiated unwanted physical contact with a resident inside the home. No rape was reported, nor were signs of forced entry found. The Williamsburg Police Department is investigating the incident.
"All of these incidents are currently under investigation by the Williamsburg Police Department," Williamsburg Police Department spokesperson Greg Riley said in an email. "The victim in the case involving the unwanted touching was not injured and was not sexual assaulted [sic]. There is no suspect information at this time."
A female student also reported being yelled at by men in a passing vehicle while walking along the Richmond Road corridor near campus. According to Cheesebro's email, no connection was found between that incident and the home intrusions.
Cheesebro reminded students, faculty and staff to report any relevant information to the Williamsburg Police Department or WMPD.