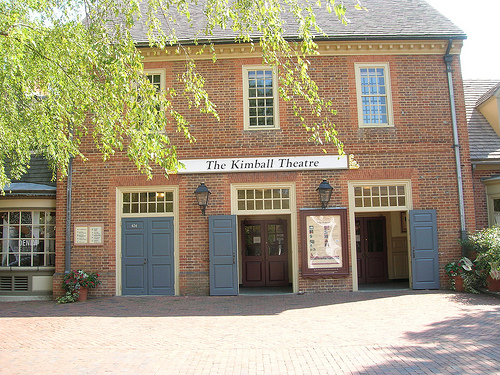 A bit of history returned to Colonial Williamsburg on Thursday evening, April 21. Williamsburg residents, Colonial Williamsburg Foundation donors and colonial re-enactors filled the seats of the Kimball Theater to watch an advanced screening of the season three premiere of AMC's Revolutionary War drama, "TURN: Washington's Spies."
The series stars Jamie Bell, who plays a farmer living on Long Island during the Revolutionary War. He and a group of his childhood friends form a spy ring  — called The Culper Ring — that spied on the British under the instruction of George Washington in order to rid America of King George's influence.
The event began at 6 p.m. Fans of the show were able to meet Samuel Roukin, who plays the villainous British Captain John Simcoe. Some cheered and some booed as he entered the theater. The audience greeted the re-enactors of George Washington and his wife with a round of applause as they entered the theater.
The screening of the episode began at 7 p.m. The Colonial Williamsburg Foundation worked with the show, AMC and the Virginia Film Office to ensure that members of the Williamsburg commu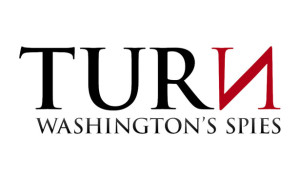 nity could view the show, as part of it was shot in Colonial Williamsburg. The show was also shot in Richmond, Petersburg, Tuckahoe, at the Shirley and Scotchtown plantations and on the Historic Campus of the College. The audience laughed when they saw shots of Colonial Williamsburg, which served as colonial Philadelphia in the episode.
After the screening, Samuel Roukin answered questions about the show and his time in Virginia. Roukin said he enjoyed Virginia because its cities are rich in culture and history, but aren't busy like bigger cities.
"Every time I came here I kind of just calmed down," Roukin said.
Although much of the show was shot in Virginia, Roukin did shoot in Williamsburg. He expressed his love and appreciation for Colonial Williamsburg.
"I think it's really important," Roukin said of Williamsburg. "If you have somewhere that is such an important place in the birth of a nation you should do everything you can to preserve it."
During the question and answer panel, Roukin called Ian Kahn over FaceTime, who portrays George Washington on the show. The audience sang Kahn happy birthday. Before he hung up, he expressed his gratitude to the Williamsburg community.
"You are integral to our show," Kahn said. "We have you in mind, and we do our best to make you proud."