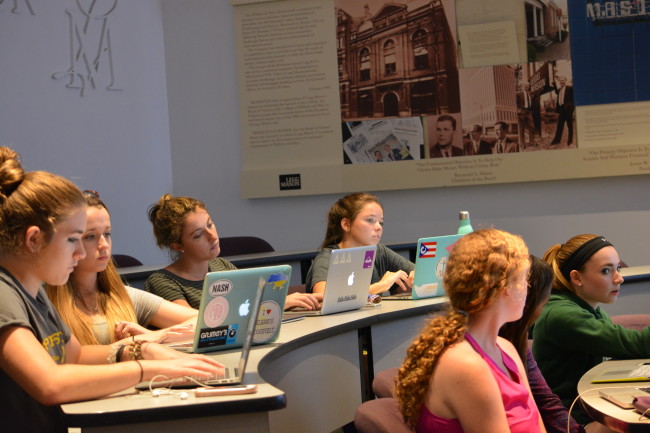 During Tuesday's meeting of the Student Assembly senate, two senators were called under attendance review by Senate Secretary Annelise Yackow '18.
Under SA policy, any senator who misses three weekly senate or senate committee meetings, even if the absences are excused, must present their reasons for not attending meetings. Sen. Olivia Camper '17 and Sen. Tyler Sherman J.D. were called under attendance review for missing both Sunday afternoon and Tuesday night meetings.
While under attendance review, the senators can call for an impeachment vote. Chairman of the Senate Danny O'Dea '18 said that it is not typical.
"Just know that we take attendance very seriously," O'Dea said. "If someone wants to call for an impeachment vote they can, but that doesn't happen frequently."
There have been no other attendance reviews since the beginning of the senate's 324th session.
Camper missed two committee meetings and one full senate meeting.
"I missed committee meetings because I had a mandatory meeting for a mentor program for local high schoolers at Jamestown High School," Camper said.
Camper missed other meetings due to being ill and having to leave town to visit a family member.
Sherman said that all of his absences were due to classes taught by adjunct professors at the Marshall-Wythe School of Law.
"All my absences were for temporary law schools taught by practitioners from Washington, D.C.," Sherman said. "I was either in classes or visiting them in D.C. I wouldn't foresee missing anymore class since they are all on Saturdays from here on out."
Because other senators deemed these excuses reasonable and because both Camper and Sherman had informed Yackow of their absences beforehand, they were pardoned after attendance review.
"Attendance is a very important thing," O'Dea said. "But now we can move on."