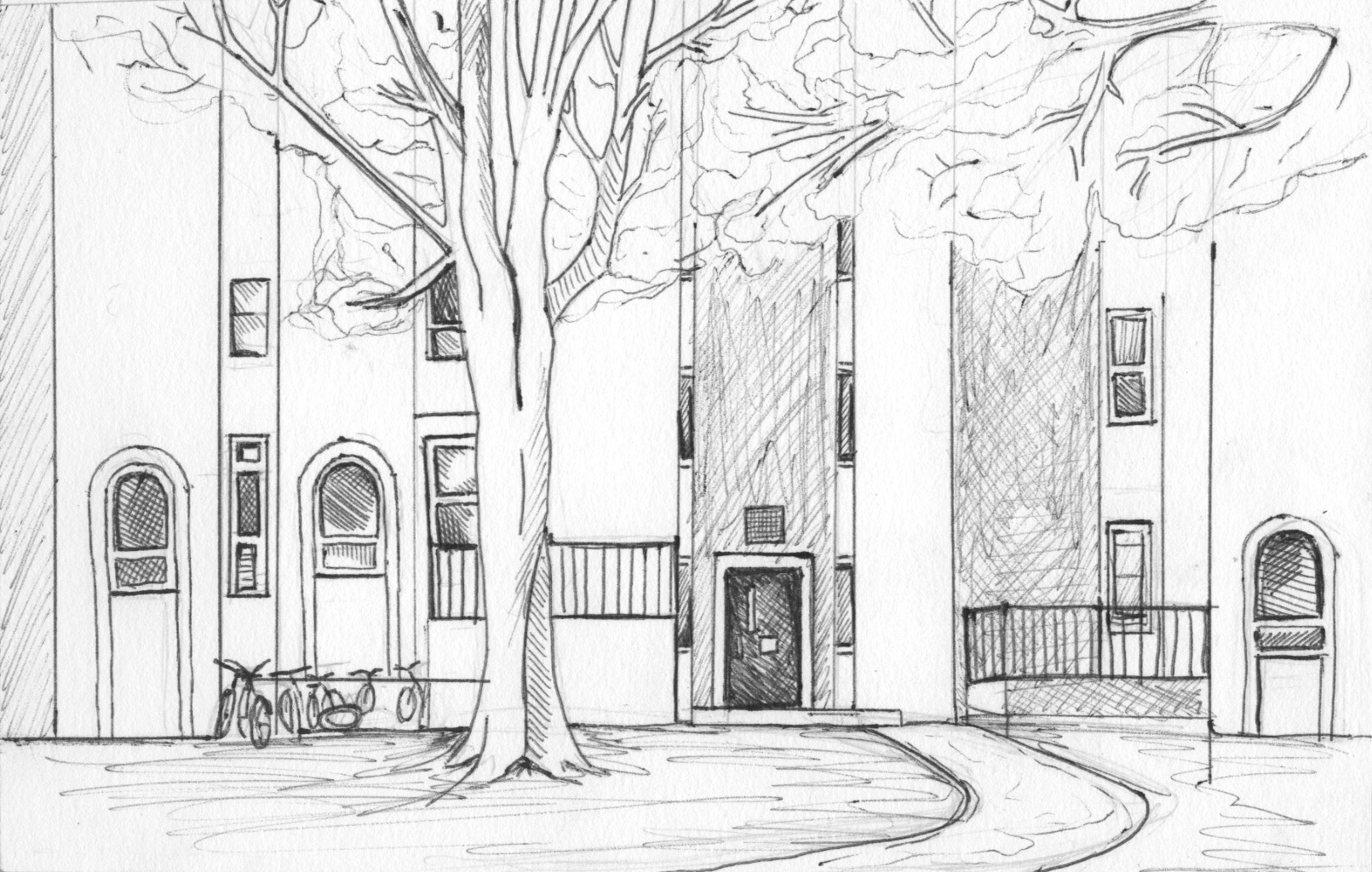 Which is the best freshman dorm? Is it Yates with its prized air conditioning? Or Monroe with its prime location on campus? Everyone has their own opinion about which living situation is the best, but when it comes to which dorm takes last prize at the College of William and Mary, there is usually a clear consensus: the Green and Gold Village.
Built in the 1960s, GGV used to be fraternity houses that have since been renovated into freshman housing. The buildings are beginning to show their age, however, as freshmen living in the Units have suffered a myriad of problems from rampant ants to rumors of mold in the basement, and have shared their horror stories with fellow students. Issues of this nature have won GGV the reputation of the worst dorm on campus.
For example, the washing machine in Griffin C recently broke, meaning that the students living there had to share facilities with the freshmen in Griffin B. To fully comprehend the seriousness of this problem, it must be noted that Griffin B already had 36 residents using its one washer and dryer set. The additional 30 or more students in Griffin C pushed the ratio into truly insane proportions for over a week before the machine in Griffin C was fixed.
There have also been problems stemming from the recent rain, like minor flooding in the basement so that Griffin B residents cannot use their study lounge on that floor. Some students have leaking ceilings in their rooms as well. Maintenance has been fixing some of these problems as they arise, but they can take weeks to be resolved.
However, despite these and other problems with the facilities at GGV, residents in each unit maintain that they may live in the worst complex, but they have the best dorm. Why this distinction? As I have found out during my time at the College, it's not the building that makes the dorm; it's the people in it. GGV's situation is a prime example. The small units create a small, close-knit community among the residents of each complex, and to them, the people with whom they live make the ant-ridden, possibly mold-infested building somewhere they can call home.
The same has been true of my own experience in Taliaferro Hall. When I first walked into my tiny, stuffy room with a slanting ceiling that was too low to accommodate the loft my roommate and I had purchased, I thought that there was no way that I could learn to like, much less love, my dorm. Everything from the complete lack of water pressure in the showers to the gouged couch cushions in the lounge was telling me that I was in for a long year. Once I met the other people living in Taliaferro, however, things changed. After a late night of board games with everyone in the lounge, my slanted ceiling became charming rather than oppressive, and after the Taliaferro Twisters' first intramural soccer win, the rips in the couch were more quirky than creepy. Each person I met and each experience we all shared as a dorm made the building's flaws fade a little bit each time.
Living in Taliaferro and visiting GGV has showed me that the College definitely will not be winning any prizes for the best freshman residence halls in the nation, and, especially in GGV, there are many problems that should be resolved. Despite all that, there is a reason that each hall on campus claims they are superior: It's easy to take pride in the people with whom you live. Even Griffin B, the most problem-ridden unit in the GGV, is having t-shirts made to show their hall pride, proving that once your dorm becomes more than leaky ceilings and humid hallways, there is no question about which freshman hall is the best.
Email Rachel Wilmans at rgwilmans@email.wm.edu.