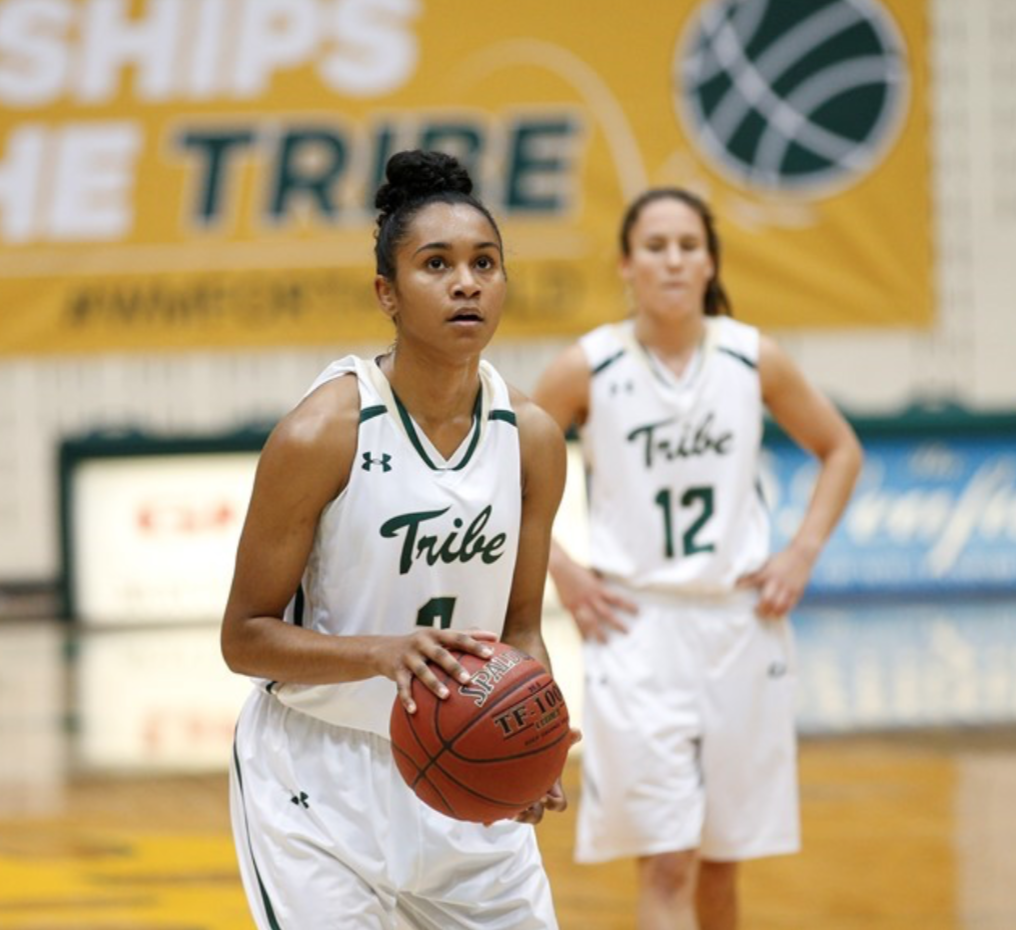 Editor's Note: This article was written before Thanksgiving 2016 and was delayed in publishing until mid-January 2017.
William and Mary continued its winning streak over the weekend with a win over in-state rival Old Dominion on Sunday, Nov. 20,in Norfolk, Va. The College was relentless, taking and maintaining the lead in all four quarters.
We take it day by day and who our next opponent is, when the bell rings we're ready to play."
The game ended 69-58 in favor of the Tribe (3-1) over Old Dominion (2-2). The College barely pulled ahead against the Lady Monarchs 16-15 in the first quarter, but held the lead 16-9 in the second quarter. The Tribe left the court up 32-24 at the end of the first half thanks to a good two-point jumper by senior guard Latrice Hunter with 48 seconds left in the half.
"Defensively we were just on," head coach Ed Swanson said to Tribe Athletics. "We were focused; we knew we were paying attention to detail."
The College barely sustained the lead 22-21 in the high point scoring third quarter. Sophomore guard Bianca Boggs scored 14 points in the second half, closely followed by senior guard Marlena Tremba with nine points. Tremba hit a good three-pointer with one minute left in the third quarter, building momentum that transferred into the final quarter.
"This year we have fought hard as a team," Tremba said to Tribe Athletics. "I think we're playing really well as a team, and hopefully we can continue that."
The Tribe held a slim lead again in the fourth quarter 15-13, winning the game 69-58. The game ended with two good free throws by Boggs followed by a missed three-point shot by the Lady Monarchs with 19 seconds remaining.
"Anyone is a great win," Swanson said to Tribe Athletics. "We take it day by day and who our next opponent is, when the bell rings we're ready to play."