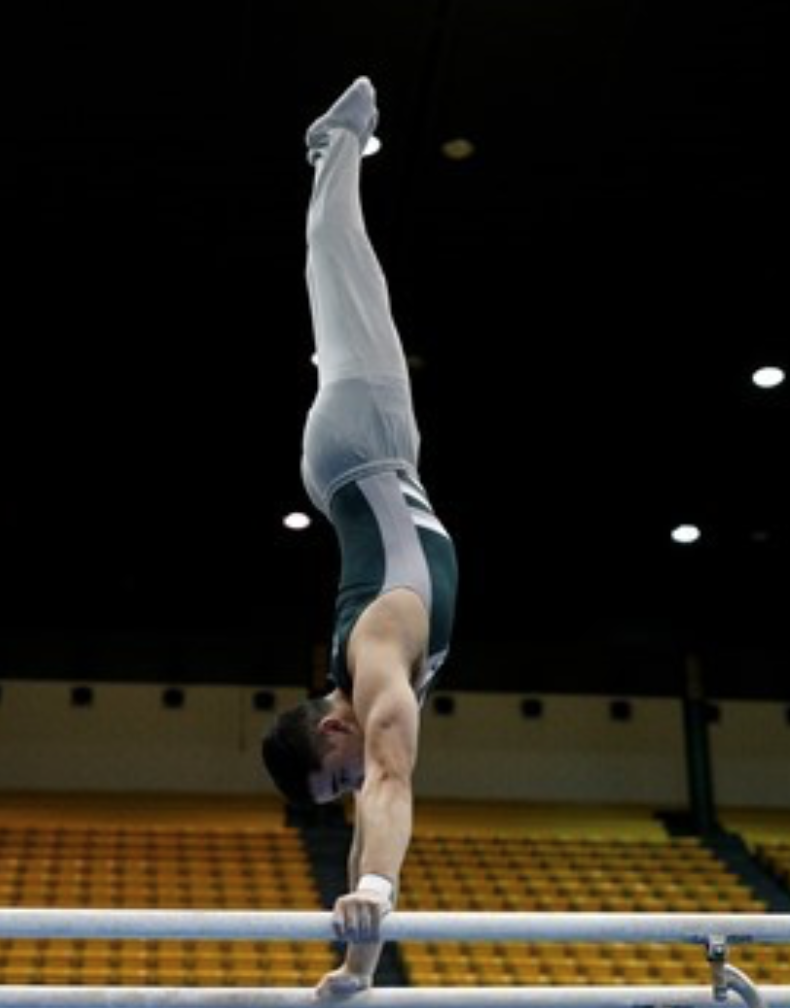 The William and Mary men posted their third consecutive win Saturday, Feb. 25, in West Point at a tri-meet hosted by Army. The Tribe led the other two teams with an overall score of 390.4, while Army finished second with 383.5 points and Springfield in third with 380.15 points.
The Tribe posted the top score in every event except floor, with team members on the podium in each event.
The College's best showing was on pommel horse, posting a score of 64.5 points with two team members on the podium. Sophomore Jacopo Gliozzi led the way with a career high of 14.4 points, and junior Griffin Antle placed third with 13.55 points.
Antle also placed on parallel bars, his second-place score of 13.3 helping the Tribe to the top team score of 63.8 points.
The Tribe also had second-place finishers on rings and bars. Senior Nick Van Dyke took second on rings, scoring 12.85 points toward the Tribe's 61.9 overall score. Van Dyke also placed second on vault adding 14.0 points to the College's 68.7.
Senior Neal Courter finished third on the high bar with 13.3 points to enable the Tribe's other top score a 64.55 in the event.
Although the Tribe did not post a top score on floor, the College's three gymnasts all posted season highs. Junior Juan Palma led the way with 13.75 points, while sophomore Jack Hasenkopf scored 13.6 points, and freshman Tomas Palma added 13.4 points.
Hasenkopf was the Tribe's lone all-around competitor and scored a season-high 76.15 points.
The men continue their season Friday, March 3, when they host Navy at Kaplan Arena.
Earlier in the weekend, the women lost once again, this time at a dual meet hosted by North Carolina. The College scored 191.250 points, behind North Carolina's 195.625 points.
The Tribe's best showing was on vault, posting a season-high 48.600-point score. Senior Olivia O'Connor led the way with a season-high individual score of 9.800. Freshman Caroline Caponi and sophomore Katie Webber also contributed to the College's score, with matching 9.750 scores.
O'Connor also led the way on bars and beam. On bars, she scored 9.625 points, followed by freshman Taylor White, whose 9.600 points helped the Tribe to its 47.550-point score. Along with senior Briana Gironda's 9.525, O'Connor also facilitated the Tribe's 46.925-point score on beam, posting 9.550 points.
O'Connor also placed third in the all-around, scoring 38.550 points.
The College also competed on floor, scoring 48.175 points. Caponi led the way for the Tribe with 9.725 points, followed by sophomore Aaliyah Kerr with 9.675 points.
The Tribe women will continue their season with a five-team meet at Maryland on Wednesday, March 1.