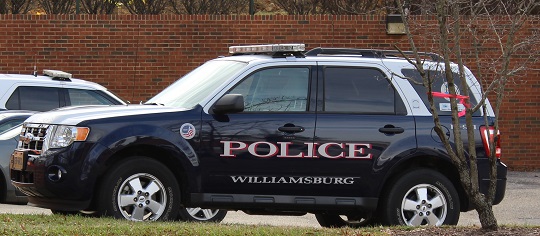 Feb. 27, the College of William and Mary Police Department arrested Tejaswi Shrestha '18 on one count of felony abduction and two misdemeanor counts of assault. Following his arrest, WMPD issued a trespass notice prohibiting Shrestha from coming to campus until his case is resolved.
The abduction charge and one of the assault charges are from an offense on December 14, 2016, in which Shrestha is accused of assaulting another student and holding her against her will in Preston Hall, the dorm in which he resides. At that time, no additional injuries were reported to the police. These charges were reported to WMPD on Feb. 26.
The second assault charge was made Feb. 26 when at 12:02 a.m. he was accused of assaulting that same student that day at One Tribe Place. At the time that this assault was reported, no additional injuries were reported. T
Shrestha, a 21-year-old student from Fairfax, Virginia, was transported to Virginia Regional Peninsula Jail following his arrest. His hearing is scheduled at 2 p.m. March 21 in the Williamsburg-James City County General District Court.
While College Spokesperson Suzanne Seurattan said she could not comment on his individual case because of federal privacy laws, it would be university practice for a student charged with a crime to face campus disciplinary actions. She said that such sanctions range from warning to dismissal.
3/05/2017 9:58 p.m. An earlier version of this article incorrectly referred to a trespass notice as a trespass warrant.