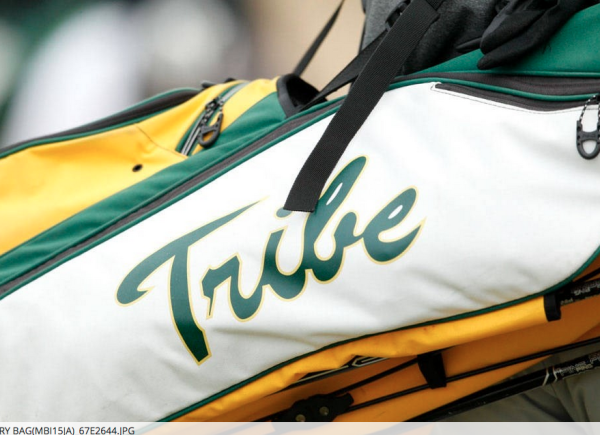 The William and Mary men had a packed schedule this week, hosting the Kingsmill Intercollegiate in Williamsburg and ending the week with the Towson Invitational.
Despite playing on familiar grounds at Kingsmill's River Course, the Tribe finished sitting in 11th place out of the 22-team field. After three rounds of play, the team ended at 893 (+53), 43 strokes behind team champion Tennessee's 10-over 850.
Junior Sam Aronoff led the Tribe with a T-20 finish, posting a 217 (+7) score after the three days. Aronoff was followed by senior Austin Morrison at 225 (+15), who tied for 56th, and sophomore Will Stewart at 226 (+16), who tied for 60th. Sophomore David Hicks scored the College's lowest single round, shooting a 71 (+1) on the final day of play. Hicks finished at 228 (+18), tying for 68th, and freshman Walker Campbell finished at 235 (+25) in 98th place.
The Tribe also had several players competing as individuals. Senior Davis Morrison and juniors Bryce Johnson and Alex Shattuck finished in a tie for 30th at 220 (+10). Freshman Ben Morris finished another 10 strokes back at 230 (+20), followed by junior Tom Simmonds at 234 (+24) and sophomore Gavin deFisser at 239 (+29). Only three players ended the tournament sub-par, with Pennsylvania State's Cole Miller and Ryan Dornes and Marshall's Clark Robinson tying for the top spot at 209 (-1).
Next up, the Tribe competed in the Towson Invitational, where they clinched 5th place thanks to a strong final round score of 296 (+8). After both rounds of play, the team ended at 598 (+22), only 11 shots back from Elon's winning score of 587 (+11).
Aronoff again led the College, posting back-to-back 73s to end at 146 (+2). His T-8 finish was one of two in the top 20, followed by Davis Morrison's tie for 18th at 149 (+5). Austin Morrison shot 151 (+7) to tie for 30th, Johnson trailed by one stroke to tie for 34th at 152 (+8) and Shattuck ended in 68th place with a 157 (+13) finish. Bethune-Cookman's Daniel Brennan shot 142 (-2) over the two rounds to secure the top spot.
Individually, Morris finished in a tie for 34th, shooting a two-round total of 152 (+8).
In two weeks, the Tribe will continue its season with the Wyoming Cowboy Classic in Chandler, Arizona April 10-11.