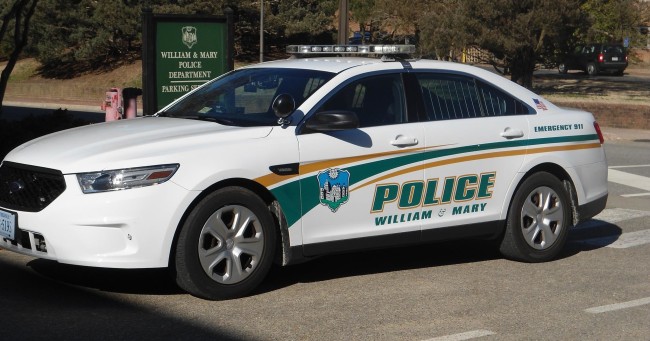 On March 27, the College of William and Mary's Police Department Chief Deb Cheesebro made the following statement regarding an incident on March 24 when WMPD officers stopped and questioned Black Lives Matter organizers who were chalking near the Integrated Science Center.
The students discovered chalking the sidewalk and parts of the exterior of ISC Friday night were in violation of university policy which prohibits chalking any vertical surface (building wall) as well as any surface, including pavement, within 30 feet of an entrance to any building.
That being said, after review of the exchange between our officers and the students, I've determined that the communication between the officers and the students could have been handled more effectively. In the process of trying to clarify the specifics of the policy on chalking, attain student information and respond to questions posed by members of the group, our officers could have been more sensitive to their perspective and employed more effective techniques for de-escalating the interaction. For that, we sincerely apologize.
I met this weekend personally with the students involved to convey that apology.
Additionally, I shared the students concerns with the officers involved and discussed alternate techniques for de-escalating situations.
Our department strives to provide police, public safety, emergency communications, and emergency management services in a manner that not only keeps people safe, but also ensures that people feel safe in their environment.