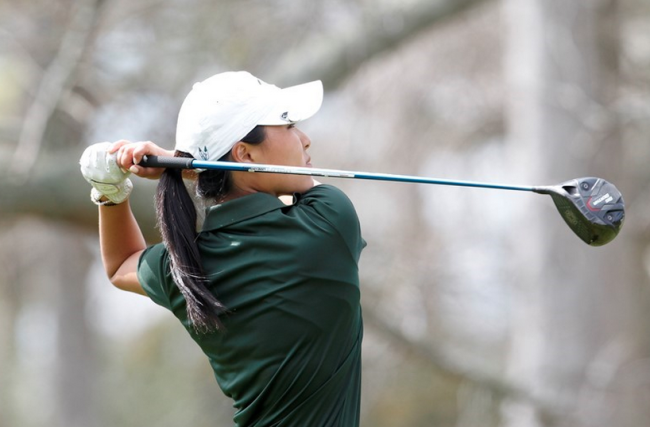 The William and Mary women had a strong performance at home this week. Sophomore Elizabeth Choi tied for the top spot and the Tribe finished in a tie for second at the Kingsmill Women's Intercollegiate tournament.
Choi claimed her first collegiate event title with a 217 (+1) final score, both an individual career best and a season best for the Tribe. Ball State's Allison Lindley was Choi's co-medalist, leading Ball State to its overall team victory at 900 (+36).
The College trailed by a single point to finish with a 37-over 901, which was matched only by Delaware. The second place finish out of the 22-team field was the Tribe's best showing of the season. Junior Katie Edelblut joined Choi in the top 20, ending in a tie for 13th with a score of 226 (+10). Freshman Allison Olberding finished in 33rd place scoring 230 (+14), while senior Mia Zanghetti came in one stroke behind at 231 (+15). Sophomore Riley Corona's score of 237 (+21) tied for 58th.
Individually, red-shirt junior Kelly Moran scored 247 (+31) to end in 103rd place. Freshman Jordan Michalak scored 264 (+48) to end in 113th.
The Tribe will compete in the Oyster Shuck Match Play in Mount Pleasant, S.C. April 3-4.