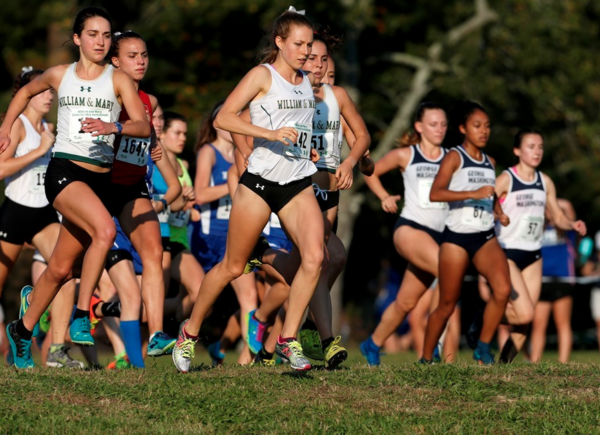 The women finished runner-up and the men placed fifth in their respective six-team fields at the William and Mary Invitational Friday evening. Despite senior All-American Regan Rome not racing, the Tribe fell just two points short of team champion UNC-Charlotte. The 49ers, led by individual winner Caroline Sang, scored 61 points. Sang assumed control of the lead early and never looked back, covering the 5K course at Eastern State in a quick 17 minutes, 23 seconds. UNC-Charlotte won the men's team race with a score of 19 points. 49ers redshirt junior Tom Nobles won the men's 6K run in commanding fashion, clocking 18:07.
Redshirt sophomore Kathryn Eng led the Tribe with her fifth-place finish in 18:24. Senior Molly Breidenbaugh finished in ninth (18:34), and redshirt senior Molly Applegate finished in 11th (18:45). Sophomore Karina Tavares and junior Hope Bloxom both clocked 19:21 to finish 21st and 22nd, respectively, and round out the scoring for the College.
On the men's side, redshirt sophomore Andrew Cacciatore crossed the line in 25th place (19:36) to lead the charge for the Tribe. Fellow redshirt junior Matt Heinicke-Peart finished 32nd in 19:47 and redshirt freshman Kyle Hammer finished 46th in 20:19. Redshirt sophomore Ryan Onders placed 51st (20:30) and sophomore Jack Ehlenberger placed 61st (20:53) to round out the scoring for the men.
The Tribe race next at the U.Va. Panorama Farms Invitational Sept. 23.