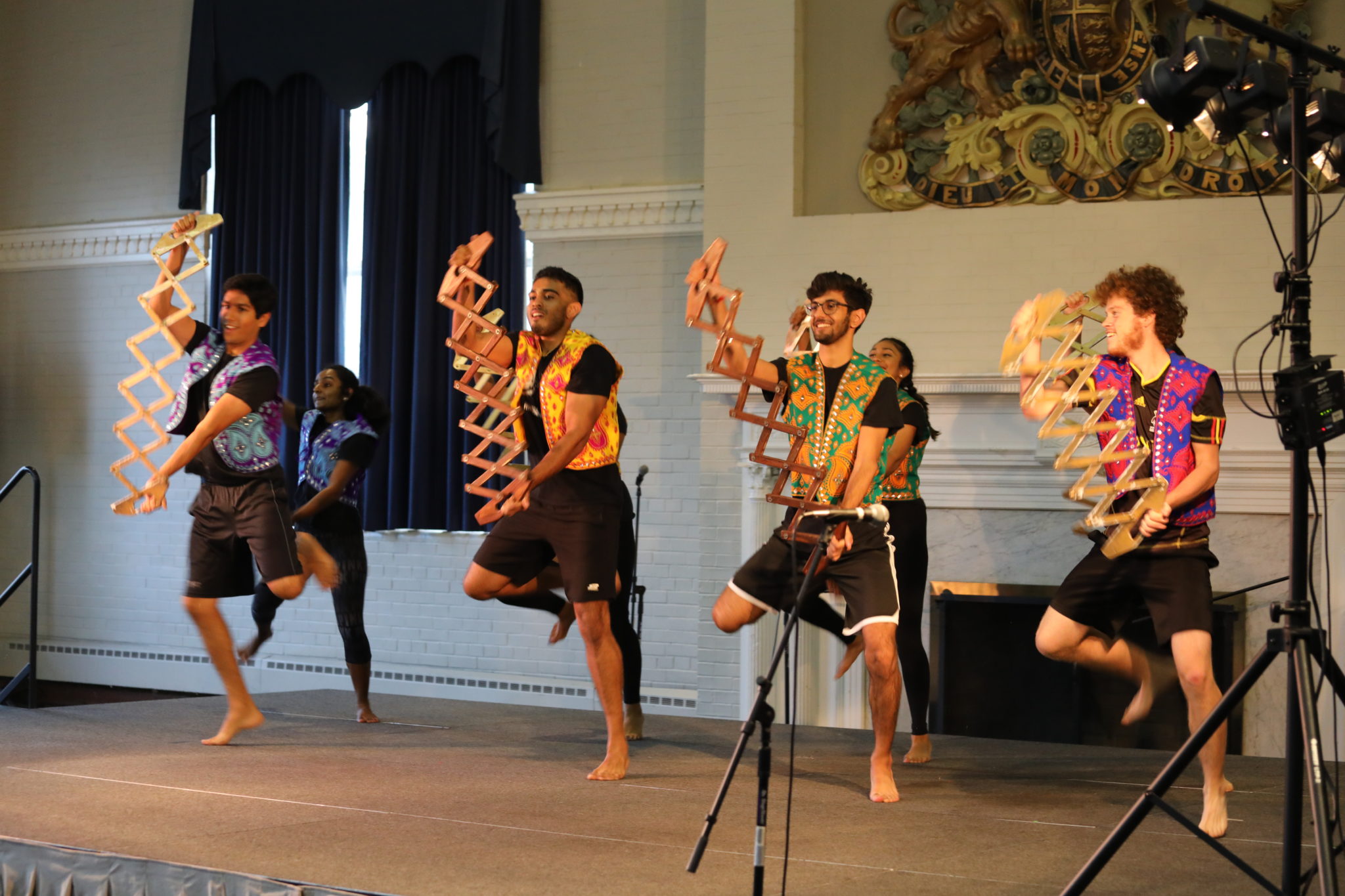 This past Thursday, Nu Kappa Epsilon, in partnership with Alpha Phi Omega Nu Rho, encouraged student artistry and supported the national charity Songs for Kids at their NKoachElla event. In Trinkle Hall, students were treated to a show of student led entertainment and even a surprise proposal with the ticket sales going directly to charity.
According to NKE's philanthropy chair Emmel El-Fiky, NKoachElla raised $1,200 for Songs for Kids and sold over 100 tickets. Student musical groups Passing Notes, Bhangra, The Gentlemen of the College, Dull Ache, Ashley Mitchell, Pilot Speaking, Emma and Josh and Talk to Plants performed from 6:30 p.m. to 11 p.m. Photo booths, a raffle and snacks kept donors entertained between shows.
Nu Kappa Epsilon, the only music sorority on campus, has been a long-time partner of Songs for Kids. NKE has usually had smaller events like bake sales in support of the philanthropy.
"We wanted to do something more serious with them," Catalina Rubio '19, vice president of NKE, said, referring to Songs for Kids.
To bring even a smile for 10 minutes to somebody can change a kid's week.
In order to host a larger event, NKE looked to APO. The large on-campus service fraternity was happy to partner with NKE.
"They thought we would be good as far as providing manpower and sponsor financially," APO President Dana Baraki '17 said. "They reached out to me over the summer about potentially sponsoring the event."
Songs for Kids is a nation-wide philanthropy working in children's hospitals across five states. The philanthropy gives children a creative outlet to help deal with their illnesses through song and musical performance. Josh Rifkind, the founder and president of Songs for Kids, attended NKoachElla.
"It allows them to express themselves, really, at a time when there is so much focus on their illness," Rifkind said. "Like most of the people who are dealing with them are tending to very important health needs, and we offer more than just a diversion. It allows them to remind themselves that they're still kids,"
Song for Kids does not currently operate in Virginia, though Rifkind is currently considering expanding the program.
Caroline Semmelmeier '18, the president of NKE, was particularly passionate for the cause of Songs for Kids.
"I think the hard thing particularly about children is that when you're terminally ill you have no childhood sometimes," Semmelmeier said. "To bring even a smile for 10 minutes to somebody can change a kid's week,"
NKE made a point of bringing together a diverse group of student performers for the event to highlight the talent of the student community.
"It brings the whole community together," Rachel Blanco '18, the president of Passing Notes, which performed at the event, said.