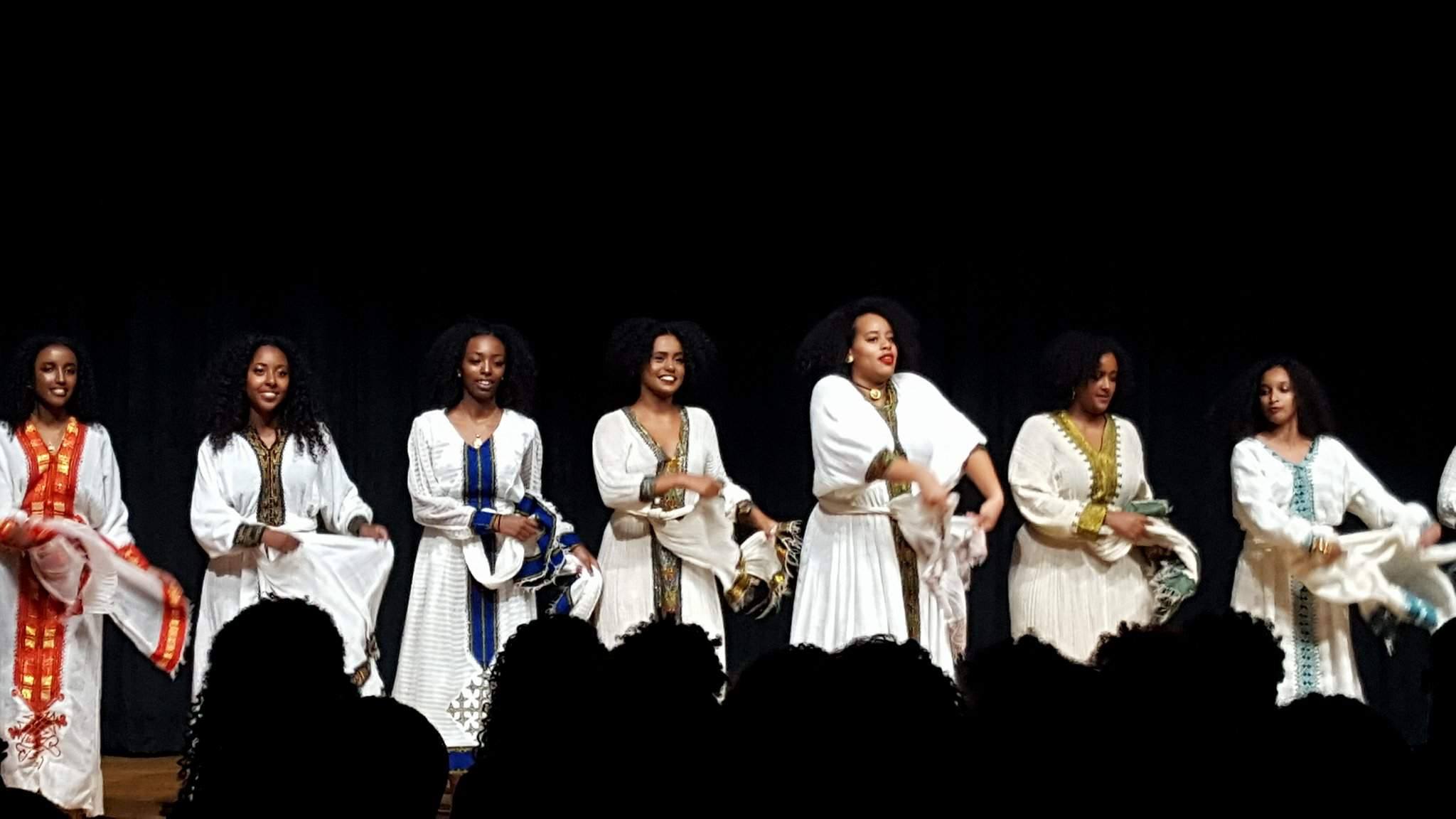 Instead of spending the evening of Saturday, Oct. 7 relaxing with friends or studying for upcoming midterm exams, a full house of students packed into the Sadler Center's Commonwealth Auditorium for the African Cultural Society's iREP Africa Cultural Showcase. Music blasted from the speakers as the room buzzed with anticipation for the show.
The weekend-long event is a collaboration between ACS and the Center for Student Diversity to celebrate African dancing, singing and poetry. ACS is a student-run social and educational organization at the College of William and Mary that promotes awareness about African history, culture and current events. After Friday's lecture dinner and Saturday afternoon's Afro Zumba event, ACS's 12th-annual Africa Weekend was in full swing.
"We are here tonight to showcase the power, the grace and the poise of womanhood," said Ka'myia Gunn '19, opening the showcase to cheers from the audience.
"We are also here to showcase the legacy of what the women of color here on campus means and beyond," said Betty Kuflom '19.
The night opened with a powerful performance from Afrodite & Canady Family, ACS's competitive afrobeat dance team, which recently placed first at the Sister Act Urban Dance Competition in Virginia Beach.
Next, Shadin Ahmed '19 performed pieces focused on her life as a Sudanese-American woman. Ahmed is a spoken-word poet and student who began writing poetry during her freshman year of high school. Ahmed shares her wishes for her audience through her work.
"Honor your identity. Whatever it is you have, release it. Share it with the world," Ahmed said.
Her performance spoke to the struggle represented throughout the night of balancing both an African and an American identity.
"I'm African. I'm Sudanese," Ahmed said. "I'm a modern African woman that is able to find intersections with so many identities."
Her performance spoke to the struggle represented throughout the night of balancing both an African and an American identity.
Despite the technical difficulties that followed the night's second performance, the show moved forward with Virginia Commonwealth student and artist Nia Campbell '19, who showcased three pieces to the audience. A presentation of ACS philanthropy followed, highlighting the organization's focus on education and sustainability. Two more dance groups performed as well — ACS's Habesha dance team and VCU's African Student Union dance team. Other performances included Sudanese poet and author Safia Elhillo and Flow, a music group that serves to represent underrepresented groups on campus.
Another group, the Women's Tribute, used a combination of poetry and song in a dedication to African-American women who have contributed to the College, including the first African-American female students Karen Ely, Lynn Briley and Janet Brown. The group also paid tribute to biology professor Shanta Hinton, the first minority professor tenured in the natural sciences at the College, and Eboni Brown '17, the first female African-American Student Assembly president at the College.
For Nori Thurman '21, iREP Africa was a new and exciting experience.
"My friend in one of my classes kind of broadcasted it to us and it sounded really interesting," Thurman said. "It's really amazing — there's a lot of talent and enthusiasm."
Aaron Hamilton '21 is a new ACS member who spent the evening volunteering at the event.
"I feel like since there's not many African-Americans here, or Africans in general, that it would be great to work with other people that are like me," said Hamilton about his decision to join ACS. "It's something I've never done before. It's a whole new experience for me, especially as a freshman in college, so I want to expand my horizons … It's very new, very different, and I'm surprised how far we can go," Hamilton said.
After an address from ACS president Abou Kamara '18, the showcase concluded with one final performance from Afrodite, to which the audience gave a standing ovation.