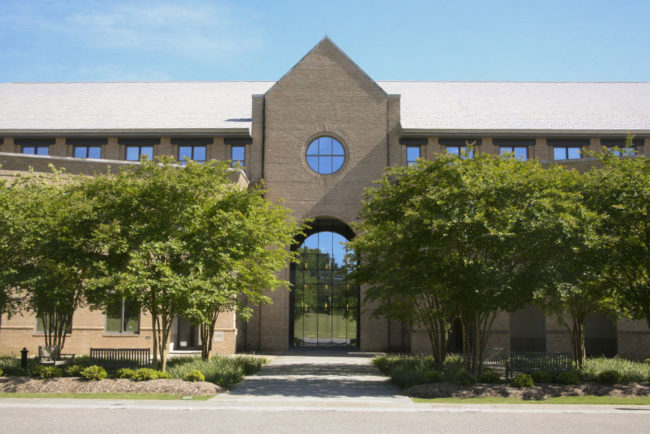 The College of William and Mary's School of Education recently approved a new master's program in English as a second language and bilingual education. The program will welcome its first cohort in the summer of 2018, with participating students set to take six classes and a practicum.
Currently, the school offers an ESL endorsement curriculum that supplements an additional master's in another area of education. This program primarily serves individuals who want to learn teaching strategies for classes with a large population of ESL students. Comparatively, the ESL and bilingual education program is designed for those who want to specialize in those areas.
The new curriculum was co-designed by ESL and bilingual education professor Katherine Barko-Alva and curriculum chair of the School of Education Jeremy Stoddard. The pair worked in conjunction with the Wendy and Emery Reves Center for International Studies, which runs English language programs for international students and professionals as well as the modern languages department.
The program draws on the popularity of the ESL endorsement program and a growing need for ESL professionals and educators in Virginia. Counties including Henrico, Chesterfield, Newport News, and areas of Northern Virginia have large populations of ESL students, and their numbers are rising steadily.
Schools want dual language [teachers], but there are only very few people who are able to understand how dual language works," Barko-Alva said.
"Schools want dual language [teachers], but there are only very few people who are able to understand how dual language works," Barko-Alva said. "And we need those people, who are here, who are going to work in the U.S. Generally, what happens is that we tend to bring dual language teachers from outside the U.S. because we don't have the teachers who are prepared to negotiate the demands of a dual language classroom."
According to Barko-Alva and Stoddard, the program allows for greater cooperation and connection with local school districts, particularly as they implement dual language programs and cater to growing populations of ESL students.
"We really need teachers who are trained to be able to do these things," Stoddard said.
The primary differences in curriculum between the endorsement program and the master's lie in additional coursework and the bilingual aspect of the curriculum.
"[The new program] turns you into that ESL professional, that ESL expert in the room, the person who is going to be able to support teachers, to support administrators and who is going to bridge language and culture with parents," Barko-Alva said.
The new offering teaches crucial skills in K-12 methodology, language principles and assessment. The assessment piece is an especially essential part of the program according to both Stoddard and Barko-Alva, as it allows educators to evaluate a student's English-language skills and make sure they receive the education they need.
"We're looking at cross-cultural awareness, cross-cultural education," Barko-Alva said. "You have the sense of advocacy, so how can we use our knowledge to advocate for English learners and their families?"
The program opens doors for students even beyond the realm of teaching. Opportunities range from approving texts as a school district's ESL professional, providing support for teachers and working in language policy, advocacy, community outreach, social justice and civil rights. Students may also decide to pursue a Ph.D. after obtaining their master's.
As a one-time ESL student herself, Barko-Alva said she understands the importance of ESL and bilingual education.
"It's been a journey, but I knew that my place was in the classroom," Barko-Alva said. "What excites me about this program is their emphasis on hope and compassion, rights and social justice and education as freedom, education as liberation."
She also emphasized that educators are not only content-area experts, but also language experts. The focus on multi-cultural education as a crucial part of bilingual education is a key part of her vision for the program.
"Our English learners need to feel connected, they need to feel loved, they need to feel [cared for], and we as teachers need to make sure we're doing everything possible to provide equitable education for them, and that's what I love about ESL," Barko-Alva said.