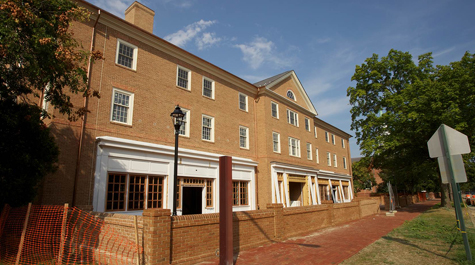 I remember walking into The Crust for the first time my freshman year. It felt familiar, like I had been there before in a thousand other college towns. I think that's why students liked The Crust so much; not because the pizza was good, or even because of the convenient location, but because it felt like a place that belonged on a college campus.
The Pita Pit closing wasn't ideal. And Mooyah has a cult personality bigger than its burgers and fries, which is apparent to anyone who was on "Swampy Memes for TWAMPy Teens" early last year. But the absence of The Crust leaves a void in the heart of campus life. Sure, College Delly and the Green Leafe are better bars, but they don't take Dining Dollars. Paul's Deli and Brickhouse are cool, but where in the world are the skillet cookies?
Speaking of skillet cookies, many of my friends loved the Ladies' Night special. Half-off the dessert to share with friends (or not) was a perfect recipe for a great time. In fact, any time spent at The Crust with friends was enjoyable.
One specific night in March, a group of my friends went to The Crust to watch basketball. We ordered all kinds of appetizers to share – wings, nachos, mozzarella sticks – and didn't have to pay a dime of real money. It was one of those nights you couldn't have anywhere else in Williamsburg. Of course, the food wasn't amazing, but it was exactly what you wanted. That's what I'll remember about The Crust.
In short, The Crust was like that old friend from high school: a little trashy, but something you remain loyal to, whether ironically or not. And when it's gone, you look back on the days you spent with it fondly.