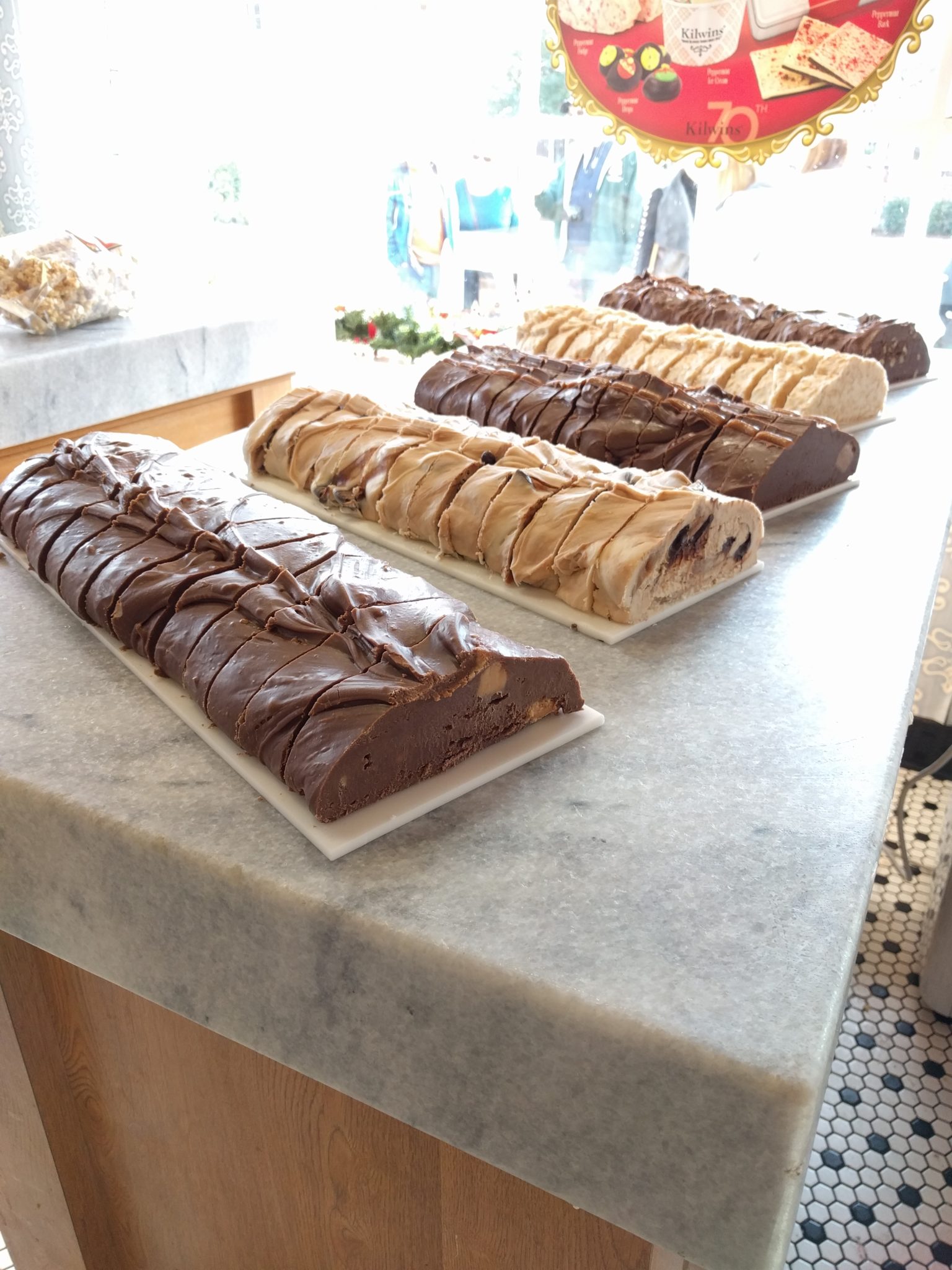 Living in Williamsburg has plenty of perks, but the swampy humidity is not one of them. Nothing is better on a hot day than a mint chocolate chip sugar cone from Kilwins.
Kilwins is a confectionary chain that sells all kinds of sweets like ice cream, chocolates, Mackinac Island Fudge, caramel apples, hand-crafted corns and brittles, chocolate dipped pretzels, and rice krispie treats. In terms of affordability and location, Kilwins is close to campus and cheap enough for the occasional treat. It is the perfect place for a reward when midterms are over or after you turn in an important paper. Fail an exam? Drown your sorrows in a delicious homemade milkshake. Kilwins is right down the street from popular restaurants like Retro's and Aromas, and across the street from Blue Talon, so students can stop in for a quick dessert after their meal.
Walking down Prince George Street, the delicious smell of waffle cones being made is bound to catch a hungry twamp's attention. Once inside, the black-and-white checkerboard floor and traditional copper kettles create an atmosphere of a vintage ice cream parlor. The chic white subway tile backsplash brings in a touch of modernity that makes Kilwins' decor perfectly fit the vibe of Williamsburg: old-fashioned meets modern day.
The sheer number of ice cream flavors is overwhelming and they all sound tempting. Kilwins ice cream is the perfect dessert because it's so cold and refreshing but also satiates the sweet tooth. A personal favorite is mint chocolate chip ice cream, which perfectly combines refreshing mint with undertones of sweetness from the chocolate.
Not the kind of person who eats ice cream when it's cold? On a brisk fall day, Kilwins' hot chocolate hits the spot. In fact, while Kilwins is known by students for its ice cream, that isn't the only indulgence available. The store has a candy kitchen full of homemade sweet treats worth trying. It paddles Mackinac Island fudge the old-fashioned way on marble and you can taste the difference. The Kilwins original recipe for caramel and fresh Granny Smith apples make Kilwins' caramel apples to die for. Finally, the chocolate-covered pretzels and rice krispies are the perfect chocolate pick-me-up after a long day at Swem.
Kilwins is a sanctuary for students looking for a sweet treat on a hot summer's day. Or a hot winter's day, when Virginia's weird weather means there's a 70 degree day in December. And when the weather finally does get cooler, there's a plethora of options outside of ice cream for students to devour. As Tom and Donna on "Parks and Recreation" would say, "Treat. Yo'. Self" to the best dessert in the 'Burg.