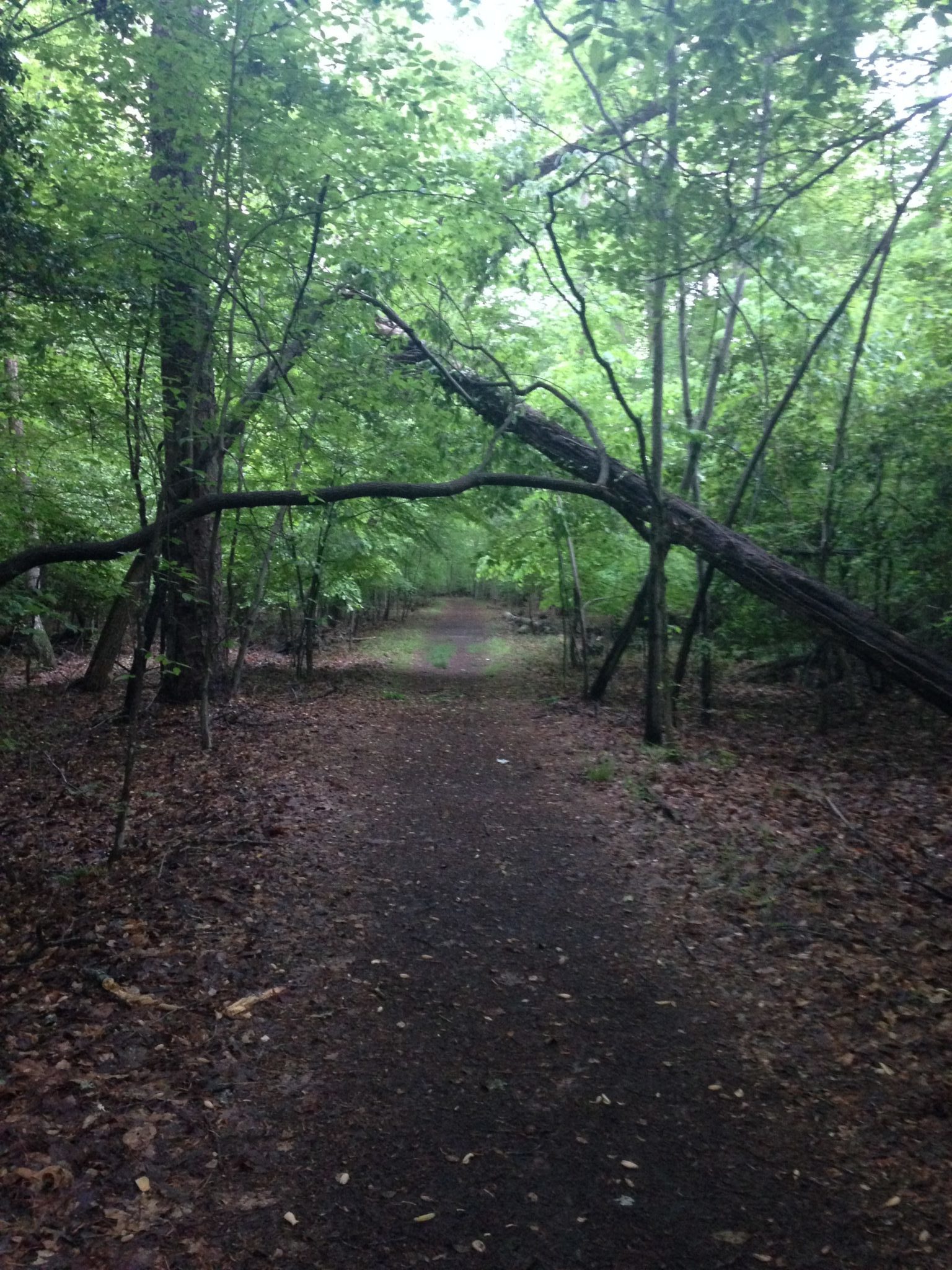 ­­­Whether you're on a run or just need some fresh air and a break from studying, the scenic trails around Lake Matoaka cannot be beat. With finals just around the corner, it's important to remember to take care of yourself. A calm walk in the woods is a great way to clear your head and keep your stress levels in check.
The trails are just a short walk from Swem, with an entrance to the trails just behind DuPont Hall and another behind the Rec. Take a moment to look around and you may see something incredible. Catch a glimpse of Lake Matoaka through the trees and just stop to experience nature. The trails are a wonderful place to spot some of the local wildlife if you are getting bored of just seeing squirrels. There are plenty of places just off the trails to sit and take in the scenery if you need to catch your breath, or just need a quiet place to meditate for a bit. They're easily accessible and an excellent way to kill an hour between classes. In the fall, when the leaves begin to turn and the air is cool and crisp, the forest floor is blanketed in multicolored leaves and the cool air is invigorating, especially when you start to hit that mid-semester slump. It's an ideal spot if you need some quiet alone time away from the hustle and bustle of the main campus, and is almost always just a short walk away.
If you start your journey behind the Rec, you can bring your adventure to a close by kayaking or canoeing on the lake, getting an even closer look at some of the beautiful hidden spots that the campus has to offer.
Not to mention, the trail offers a glimpse into the campus life of yesteryear, as it is dotted with old outdoor workout equipment, so if the trail is your chosen running spot, you can rest your legs and round out your workout.
Be wary of venturing out on the trail at night, especially in the fall. When the trail is dark and obscured by all the fallen leaves, it's easy to get turned around and lost or to trip on a stray root.
Now that finals are nearly upon us, it's the perfect time to get out and take advantage of this beautiful resource.