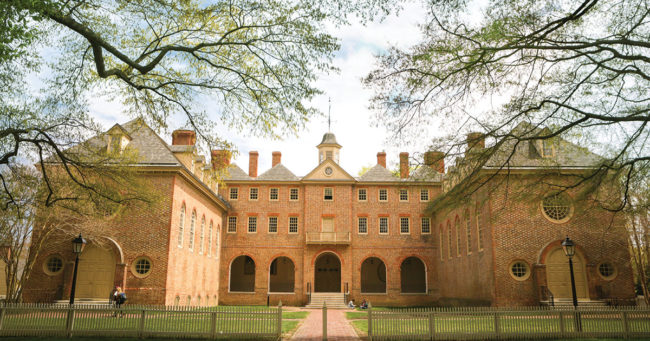 David Dessler, a former government professor whose 32 years of employment at the College of William and Mary ended with a series of cryptic emails and four charges of harassment by computer, filed a lawsuit against the College Dec. 27.
In the complaint, Dessler alleges that the College violated his First Amendment right to free speech, declined to grant due process protections associated with termination and failed to provide reasonable accommodation for a disclosed mental disability. Dessler further claims that the College's actions — from placing him on medical leave to barring him from campus and spurring his eventual resignation "to avoid continued arrest and harassment by the College" — stem from his September 2015 announcement of a joint student-faculty mental health initiative.
According to the complaint, Dessler, who had previously been diagnosed with depression, decided to launch the initiative after the College experienced multiple student suicides in one academic year. The afternoon of Oct. 21, 2015, the complaint states, he emailed his government students with a description of "a professor suffering from mental illness, intending to discuss the email in class that day as part of a class on implicit assumptions." However, upon arriving on campus, Dessler found himself barred from the classroom by William and Mary Police.
Soon after the Oct. 21 incident, Dessler was placed on medical leave and banned from contacting College employees and students. Between February 2016 and January 2017, he was arrested five times — on four charges of harassment by computer and one failure to appear in court — after allegedly sending emails containing "vulgar and obscene language" to College officials. Four of the five charges were later dropped, and the deposition for one harassment charge was deferred until May 2019.
In a statement provided to the Williamsburg-Yorktown Daily, College spokesperson Suzanne Seurattan said the school had not had a chance to thoroughly review the complaint.
"[The Equal Opportunity of Employment Commission] found no evidence of discrimination or retaliation on the part of the university," Seurattan said, citing a claim Dessler filed with the EEOC in 2017. "We expect the same outcome from this proceeding."