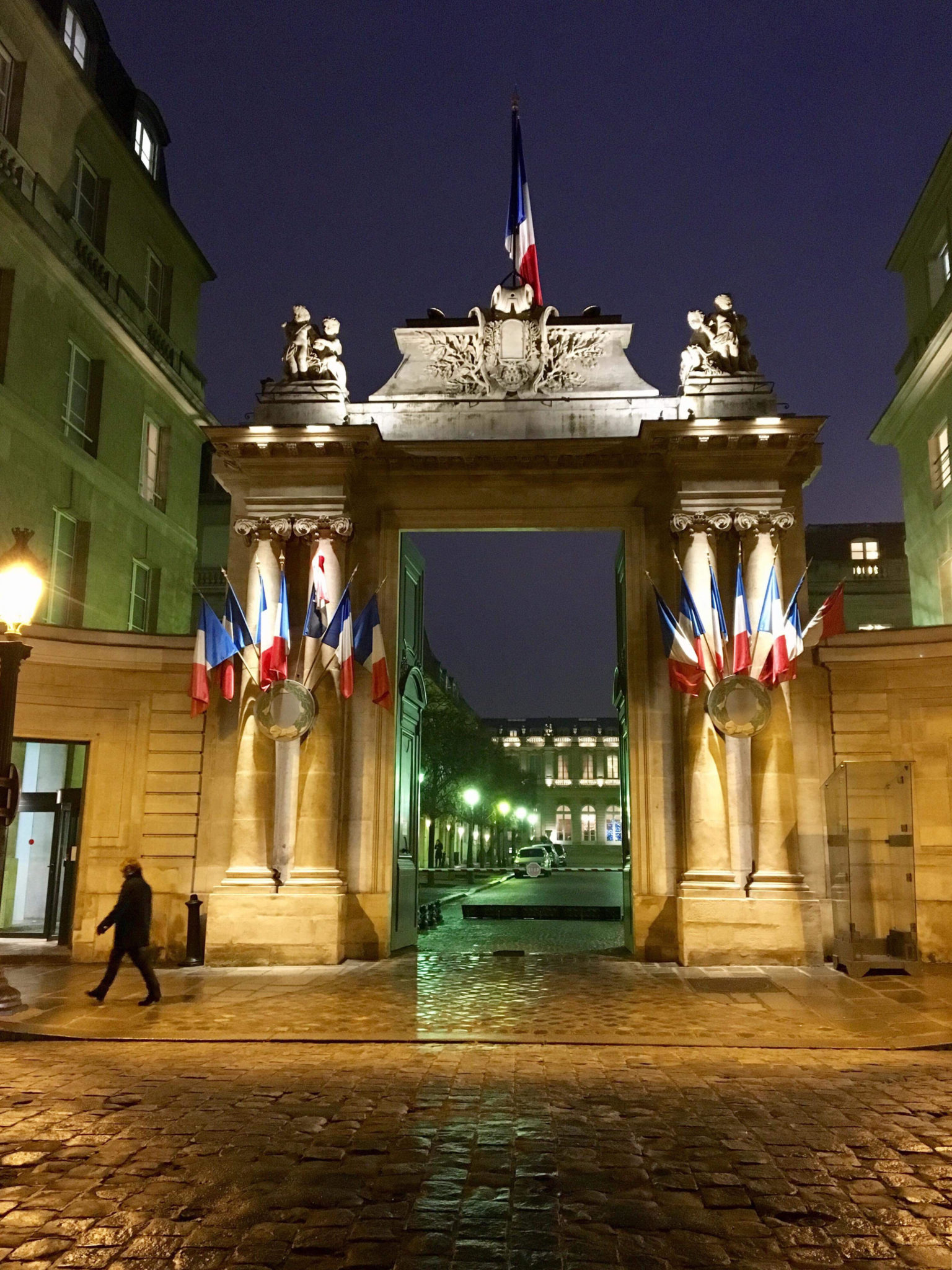 Erika Jaimes '18 traveled to both Paris and Strasbourg, France over winter break. She spent her first week in Paris doing research for an article she is writing for the Sharp Seminar.
The Sharp Seminar is a journalism seminar in which students of the College of William and Mary work with Pulitzer Center journalists to pursue stories of their choosing. Anne and Barry Sharp, parents of graduate of the College Katie Sharp '14, donate travel grants to the students should their stories be based in places other than Virginia.
Jaimes is pursuing a story about the Pierre Claver School for refugees in Paris.
"I chose to go to Paris because I studied abroad [last] spring in Strasbourg, France," Jaimes said. "I was trying to get back to Strasbourg, but it didn't work out, so I ended up in Paris."
Jaimes spent most of her week at the Claver School interviewing professors and students. When she studied abroad last spring, she interned with a nongovernmental organization that worked specifically with reintegrating refugees into society, so she decided to research how French nationalism affects the process of refugee integration.
"I'm just really curious about refugee integration and how that works in France, especially because France is just so specific about being French and what that is," Jaimes said. "So I was wondering where others fit in that scheme."
Jaimes found that Claver School is not actually a language school, but rather a school for history, poetry, theatre, music and many other things.
"[The school] is really about trying to create a space for [refugees] to belong and to feel like they can contribute," Jaimes said. "It's really familial, you can feel a sense of community there."
It was Jaimes' first time traveling alone, which made her uncomfortable at times.
"It was a little scary, but mostly the week was challenging," Jaimes said. "I was so happy to go to Paris, but also interviewing refugees was difficult, because I didn't want to cross any lines or make anyone uncomfortable."
Luckily, Jaimes was able to spend another week in Strasbourg paid out of her own pocket with a couple she met while studying abroad last year.
"It was really fun," Jaimes said of her down time over Christmas. "I was back [in the States] in time for New Year's Eve."