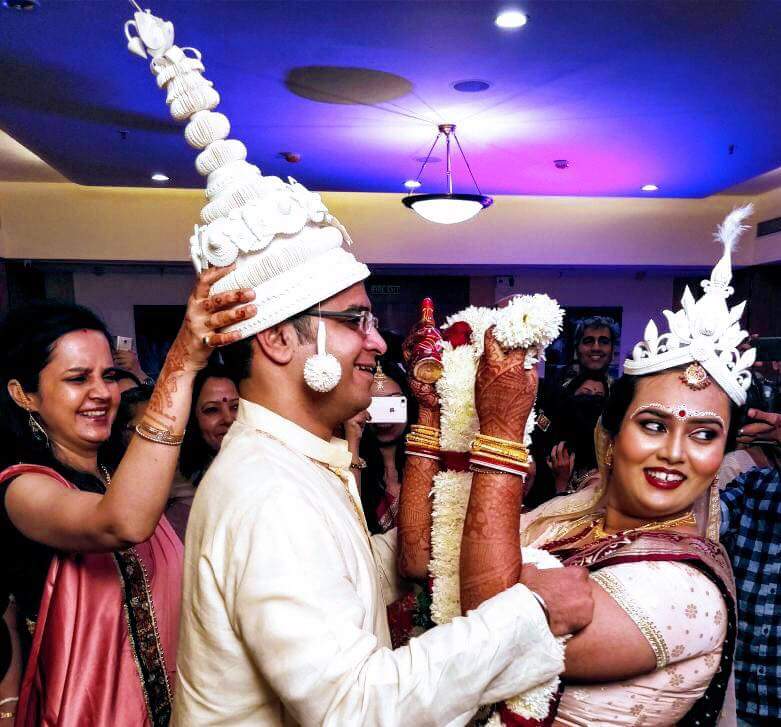 Srijoni Sengupta '20 is a biology major at the College of William and Mary on the pre-med track. She is in the Science Fiction and Fantasy (Skiffy) Club and Nerf Club, and her residents will recognize her as an RA for Stith Hall and previously­ for Landrum Hall. Over Martin Luther King Jr. Day weekend, she was one of the site leaders for a Branch Out trip to the Wilson Workforce and Rehabilitation Center. The WWRC gives people with mental or physical disabilities an education in a variety of jobs (including retail, cosmetology, animal care, medical care and computer science). Sengupta spent the weekend touring the facility and getting to know the residents personally through casual dinner chats, bowling and playing a mini version of Settlers of Catan.
But before the trip to WWRC in Fisherville, Virginia, she visited somewhere much farther away. Sengupta spent 10 days in India to attend her first cousin's wedding in Mumbai.
"I was lucky that I got to witness a wedding that was a fusion between 2 different ethno-linguistic groups; my side of the family, the side with the bride, is from West Bengal and the groom side are Sindhi," Sengupta said in an email.
She added that Indian weddings are full of local tradition, and the approximately three-to-four-day ceremony consisted of traditional Indian events before the wedding even began.
"[We saw] a cocktail party, mehendi (henna) ceremony, Sangeet (where friends and family perform to celebrate the couple), Haldi (a Bengali tradition where turmeric is spread all over the body for good luck and beauty) and the main wedding ceremony," Sengupta said in an email.
In addition to the gorgeous ceremony, Sengupta spent her New Year's watching multiple firework shows from the 18th floor of a building as the crowds cheered in celebration.