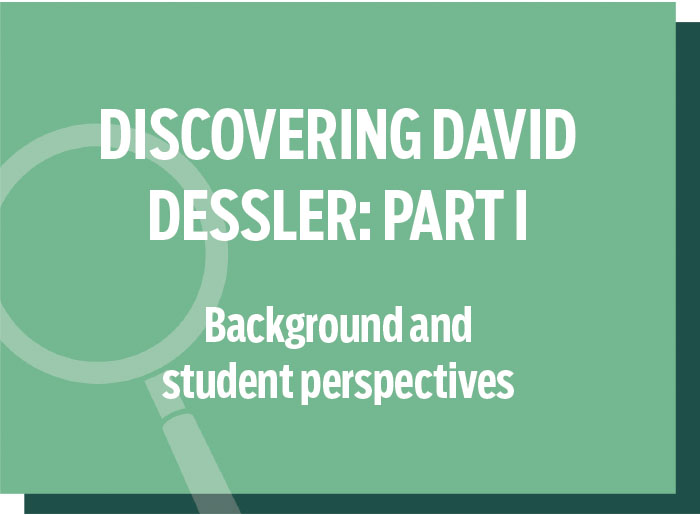 *NOTE: This is the first segment in a series on former professor David Dessler. It focuses on the fall 2015 semester, during which Dessler was placed on administrative leave. Future installments will discuss events following the fall semester, including "vulgar and obscene" emails allegedly sent to College officials, criminal charges levied against Dessler, and a Dec. 2017 lawsuit Dessler filed against the College.

By Meilan Solly
Who is David Dessler?
David Dessler is a former government professor at the College of William and Mary. During his 32 years of employment at the College, Dessler served as president of the Faculty Assembly and received numerous teaching honors.
In October 2015, Dessler was placed on administrative leave after sending his students a series of cryptic emails, and his GOVT204 (introduction to international politics) and GOVT433 (theories of the international system) courses were assigned to other professors. Between February 2016 and January 2017, Dessler was arrested by the William and Mary Police Department on four charges of harassment by computer and one failure to appear in court after allegedly sending emails containing "vulgar and obscene language" to College officials, including government department chair John McGlennon and university counsel Deborah Love. According to the Williamsburg-Yorktown Daily, one of the emails that led to Dessler's Jan. 13, 2017 arrest included an anecdote about "the Government Department of some college." In the story, an unidentified university counsel is "strung up and strangled by the neck and she is choking and grasping for breath." Ultimately, Dessler spent a total of 77 days in jail, but four of the five charges were later dropped. The deposition for one harassment by computer charge has been deferred until May 2019.

Aug. 9, 2016, Chief Human Resources Officer John Poma informed Dessler that his employment status was now listed as "inactive." Dessler retained his tenure status. June 8, 2017, Dessler officially resigned from his position at the College, citing a desire to avoid "continued arrest and harassment by the College." Throughout this roughly two-year period, Dessler sent sporadic emails to former students and colleagues, first via his official College account and later via a private account.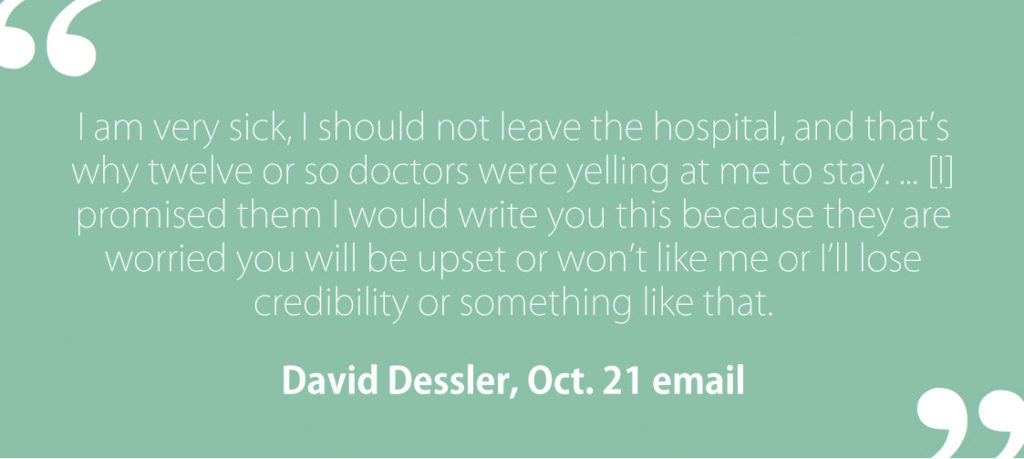 Dec. 27, 2017, Dessler filed a lawsuit against the College. In the complaint, he alleged that the College violated his First Amendment right to free speech, declined to grant due process protections associated with termination and failed to provide reasonable accommodation for a disclosed mental disability. Dessler further claimed that the College's actions stemmed from his September 2015 announcement of a joint student-faculty mental health initiative.
Why was Dessler placed on administrative leave?
Wednesday, Oct. 21, 2015, Dessler's GOVT204 students received an email from his official College account (Dessler later claimed he did not write this email). In the email, Dessler informed students that he had been hospitalized but would return to campus in time for class.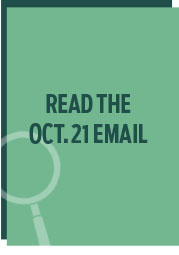 "I am very sick, I should not leave the hospital, and that's why twelve or so doctors were yelling at me to stay. … [I] promised them I would write you this because they are worried you will be upset or won't like me or I'll lose credibility or something like that," Dessler said in the email.
Dessler arrived on campus but was prevented from entering the classroom by WMPD. Students were dismissed without speaking to him.
Friday, Oct. 23, Dessler emailed students rega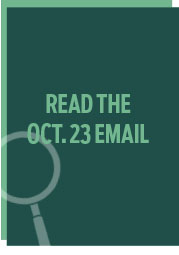 rding the email sent Oct. 21, writing, "The email you got from my mailbox at 12:22pm was not sent by me. The story it told was the exact opposite of what was happening in my life, and was told in a way to make you most upset about me." At the end of the note, Dessler asked students to attend the day's class, during which he would provide further clarification; however, McGlennon announced via email that class was canceled and promised to communicate information on how the class would move forward by Monday, Oct. 26.
Sunday, Oct. 25, Dessler sent students a 10-page "proposal" listing options for continuing the class and called for an in-person meeting the following day.
"We need to decide how to proceed. Or rather, as you will see when you open the attachment, you need to decide. This is your class. It is your call," Dessler added in the body of the email.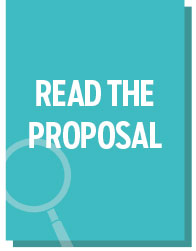 McGlennon, after learning Dessler had requested to speak with students in person, notified the class that he would not prevent them from meeting with Dessler.
Monday, Oct. 26, both Dessler and McGlennon met with GOVT204 students. Later that evening, McGlennon informed students that Dessler was now on administrative leave and would be replaced by a new instructor.
"This was not an easy decision and I am aware that many of you wished for him to continue as your instructor," McGlennon said. " … Professor Dessler is a dedicated and caring teacher, and thedepartment of government and the College remain committed to him."
By Friday, Oct. 30, Professor Kay Floyd assumed instruction of Dessler's GOVT204 sections and professor Sue Petersen took over Dessler's GOVT433 class.
By Sarah Smith
Although former government professor David Dessler was removed from his teaching position Oct. 26, 2015 (see timeline and background), he has remained in consistent contact with the students enrolled in his fall 2015 sections of GOVT204. Some emails were sent via Dessler's school email address, while others were written under a pseudonym, "Molon Labe" (an ancient Greek expression of defiance that translates to "Come and take [them]"). In the emails, Dessler has discussed topics including his struggle with mental illness, a 2015 divorce settlement, and ongoing reactions to the events surrounding his case.
Oct. 16, 2015, Dessler emailed his GOVT204 students to inform them he would miss class that day as a result of exhaustion following a trip to Texas. He told his students the doctor said nothing suggested an "enduring problem," and he hoped to see them in class the following Monday. Oct. 21, 2015, Dessler informed students them that he was currently in the hospital and had been told not to leave. He detailed his arguments with doctors, the hospital's chief of psychiatry and several nurses, all of whom told him he was not well enough to leave. Dessler, however, told his students he had left and would see them soon for that day's class.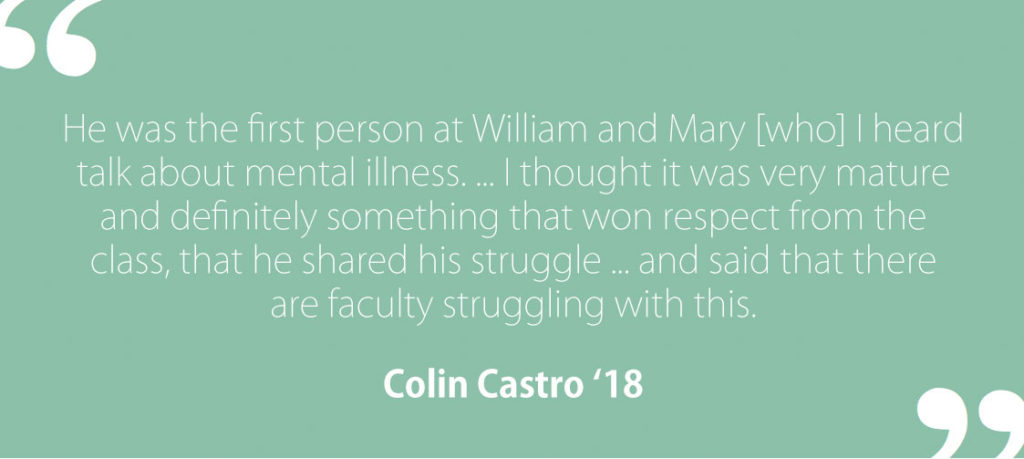 "My point is, I do not care if I am not well enough to do that, or too incoherent to do that, or I might blackout or whatever, I am so sick of this that I am driving to campus down I-64 whether or not I can drive and we are getting class going, whatever that means," Dessler said in the email.
Days after students received this message, which he has since alleged he did not write, Dessler was placed on medical leave. One former student, Emily Martin '18, said that many of her classmates felt "threatened" by his emails, but she was not particularly alarmed.
"The emails did not initially have much of an effect on me," Martin said. "I really felt like everyone saying they felt threatened was really overreacting. I saw a grieving man who had recently gone through a lot. … However, the more emails we received, the worse it got. Eventually it became more clear that something deeper was going on, when we got a new teacher and changed classrooms. I still felt like everyone was overreacting."
Colin Castro '18, another student in Dessler's GOVT204 class, said his initial impression of the professor was that of a talented lecturer who openly discussed his struggles with mental health.
"He was the first person at William and Mary [who] I heard talk about mental illness," Castro said. " … I thought it was very mature and definitely something that won respect from the class, that he shared his struggle … and said that there are faculty struggling with this."
The day Dessler was placed on medical leave, he and McGlennon held a joint meeting with GOVT204 students.
"Over the week before we had the McGlennon and Dessler discussion, he sent us probably 20 emails, and a lot of them were really long," Castro said. "…The statements were pretty contradictory, but from my perspective, I think a lot of the students could tell he was going through something serious."
During this time, some students posted about Dessler's emails on the now-archived Facebook page "Overheard at William and Mary." Others expressed support for Dessler by promoting a website, SavingProfessorDessler.com, that shared his story. 
The month of October 2015 ended with Dessler acknowledging to his students that he had been placed on leave and saying his divorce settlement with his wife had been finalized. Oct. 28, 2015, he emailed his students saying he had "news."
"I would like to take a leave and let someone else take over the class., Dessler said in the email. "This is because I have extra time now that my divorce settlement is over. … I am planning a city-wide celebration of my divorce settlement in Richmond. It will be a three-day festival with a final concert featuring Taylor Swift, U2, Paul McCartney, Black Eyed Peas, the last ten winners of American Idol, a reunion of the Rolling Stones, and Katy Perry. Though ticket holders have been guaranteed that Katy Perry will not be allowed on stage until they have gone home. The City of Richmond expects 17 million people to attend."
After Professor Kay Floyd assumed instruction of GOVT204, students continued to receive emails from Dessler. In these messages, Dessler included updates about his medical leave and expressed sentiments indicating that he wanted to return to teaching soon.