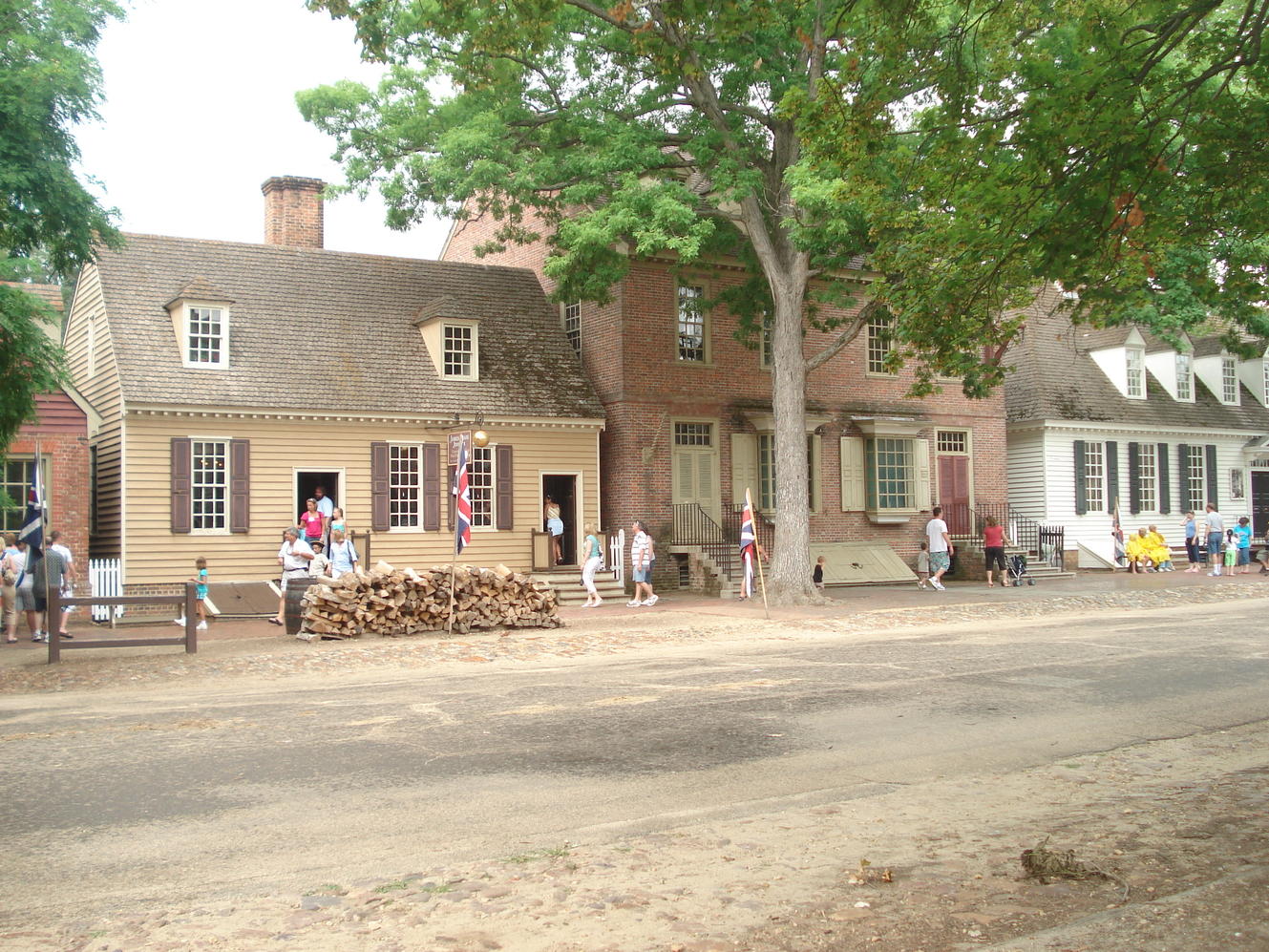 As the COVID-19 pandemic continues across Virginia and the United States, public life has slowly adjusted to the 'new normal' of quarantine life. Event cancellations, social distancing and virtual meetings have become commonplace practices, but for some Williamsburg residents, the closure of small businesses has placed significant strains on economic viability.
In a city that depends largely on its student population and tourist inflows, Williamsburg's small businesses have been negatively affected by revenue losses following the College of William and Mary's closure and statewide restrictions on non-essential travel and tourism. Many business owners have been forced to temporarily close their doors in order to comply with stay-at-home orders implemented by Virginia Governor Ralph Northam, feeling the brunt of COVID-19 until the order expires June 10.
"It remains to be seen, but we will most likely be affected by a decrease in visitation to Williamsburg for quite a while and fewer local customers due to unemployment," Aromas Co-Founder Geri Pratt said in an email. "We sure hope that William & Mary will return as scheduled in August! Also, we'll probably do more online orders and take out as folks slowly gain confidence in returning to our cozy setting."
After Virginia enacted its stay-at-home orders, the Colonial Williamsburg Foundation announced March 27 the closure of three hotels and all historical sites and museums. However, to aid the city with the pandemic, the Foundation kept several hotels open, including the Governor's Inn, to assist with emergency needs and provide potential emergency housing and care facilities. Additionally, to support businesses in Merchant's Square, the Foundation is waiving April rent payments.
In response to the governor's stay-in orders, the James City County government urged restaurants and bars to close all access to in person dining.
"We encourage those establishments to continue to serve our community through take-out and delivery options," the March 16th release said. "We understand the economic pressure this puts on the community. However, during this highly unusual public health emergency, we have an imperative to do everything we can to try to lessen the impact of the coronavirus on our community and mitigate the long-term consequences, and we believe this step will help."
"We understand the economic pressure this puts on the community. However, during this highly unusual public health emergency, we have an imperative to do everything we can to try to lessen the impact of the coronavirus on our community and mitigate the long-term consequences, and we believe this step will help."
Despite rent waivers, many restaurants and shops that closed down find themselves facing economic concerns and fears over whether dine-out services will be enough to keep their doors open after the pandemic
A favorite of both College students and tourists, The Cheese Shop closed until further notice over a month ago March 18 according to the restaurant's Facebook page. The Cheese Shop's owners encouraged customers to purchase eGift cards and its well-known bottles of house dressing, which it has continued to ship to customers in the past few weeks to support the store's operational needs.
Precarious Beer Project announced that its beer hall would close March 16, but also introduced a modified menu for curbside pickup on its website. The announcement also introduced provisions for employees.
"In addition, we will also take 5% of every order total and fund a relief account that will also be given to our amazing staff to help lessen the financial impact of the COVID-19 virus," the post said.
Aromas also took to Facebook to promote curbside pickup, online ordering and delivery options at its Prince George Street location.
"In addition to the closure of "Swemromas" and The Daily Grind, we have been under the Governor's order to close both of our in-store Aromas locations, The Hound's Tale and The Corner BARkery," Pratt said. "This, of course, has caused a great deal of pain to our entire team, and we have tried to keep as many of our terrific staff employed as possible, by offering call-in, curbside takeout and free delivery at Aromas and The Hound's Tale."
Like many other businesses, Aromas has gotten creative to find a solution to the closures.
"We have been active on Facebook with daily themes to help lighten the mood and provide a smile to help with the impact of social distancing," Pratt said. "Aromas is providing free take-home lunches for school kids who need it, and we've been delivering free hot coffee to the police and fire depts. and the two hospitals in town. So, we are trying to survive and at the same time provide some support for the community!"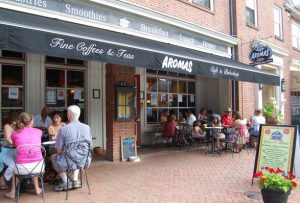 Pratt expressed the importance of local, state and federal aid to mitigate the pandemic's impacts. She also noted that as Williamsburg enters its peak tourism season, the wariness of consumers after the pandemic could have long-term effects for her restaurants and other Williamsburg businesses.
As summer approaches, stay-at-home orders will also prevent the opening of the Williamsburg Farmer's Market, which normally offers fresh goods from across the state every Saturday morning. In response to the pandemic, the market plans to offer its products virtually, allowing customers to place orders on its website for delivery or pickup. Additionally, customers can elect to donate a bag of food with their purchase.
Williamsburg Farmer's Market Manager Tracey Fray said that the online ordering system has become more popular as consumers adjust their spending habits because of the novel virus.
"The market has seen a growth in our online market," Fray said in an email. "The first week, we started with 39 orders, and last week we had 297."
"The market has seen a growth in our online market. The first week, we started with 39 orders, and last week we had 297."
The Farmer's Market has also sought to support the Williamsburg community in other ways.
"Many of the people the market has hired to help do deliveries are out of work restaurant workers," said Fray. "The Williamsburg Restaurant Association has been amazing in connecting us with people looking for work."
Some restaurants are still looking for ways to make ends meet. The David Everett group of restaurants — including Blue Talon Bistro, DoG Street Pub, Blackbird Bakery and Hair of the Dog Bottle Shop — announced their closures until further notice March 18.
Adam Steely, Blue Talon's general manager and co-owner, outlined his recent steps in addressing COVID-19 related issues.
"Initially we were limiting seating to 10 guests, as the Governor requested but by the third week of March we elected to close the Blue Talon until the situation improved," Steely said in an email. "We are looking for ways to get creative and open for limited take-out or delivery service—more as a service to the community than as any possible profit incentive. We just want to get our people back to work."
Steely also noted that businesses such as Blue Talon are looking to the government for support.
"We are hopeful that, as the country gets back to some semblance of normal by this fall, we will see local residents, students and faculty and tourists all back to their normal levels," Steely said. "We are looking to the federal relief program to help put our staff back to work in the short term and to help by forgiving that portion of any loans that are used to that purpose. Longer-term, a willingness from local, state and federal government to work creatively to help businesses recover and thrive will be a huge asset."
Steely also owns the newly opened Illy Caffe, which has remained open for curbside service. The success of this curbside service offers a glimmer of hope.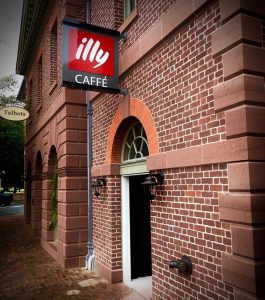 "We have remained open every day—hanging in there to provide great coffee and pastries to those folks that choose to come walk up and down Duke of Gloucester Street, which has been met with a great deal of gratitude from the public," Steely said.
Ultimately, Steely emphasized the strength of the Williamsburg community during this time.
"Part of what makes a community thrive is the emotional support available when things go bad," Steeley said. "While I understand the wisdom of William & Mary closing the campus, I am sorry that the students are missing the opportunity to see how great this community is, with dozens of folks walking their dogs, people walking, jogging and playing frisbee, and everyone looking out for one another and being kind to each other. I think in stressful times, it is hard to overestimate the value of those small things. I hope that W&M students are having similar experiences wherever they are at home and I look forward to welcoming them back to retrieve their possessions when it's safe to do that and then again in August."
As for his employees, Steely hopes to get them back to work as soon as possible. In the meantime, he offered a few words of advice.
"Stay safe, stay home, cook a lot, drink great wine and be ready for the call as soon as we can get you back to work," Steely said.