Beneath a crescent moon and twinkling stars, a normally tranquil Martha Wren Briggs Ampitheatre at Lake Matoaka hummed to life with flashing neon lights, pulsing music, dancing bodies and voices singing in unison. For one night, headlining act Echosmith, an indie-pop band composed of three siblings from California, along with up-and-coming alt-pop duo Nox Holloway, gave students the chance to let loose at the College of William and Mary's annual fall concert Sept. 11. The event was sponsored by the College's Alma Mater Productions, a student-run organization that organizes many major campus-wide events, and abided by the College's COVID-19 policies.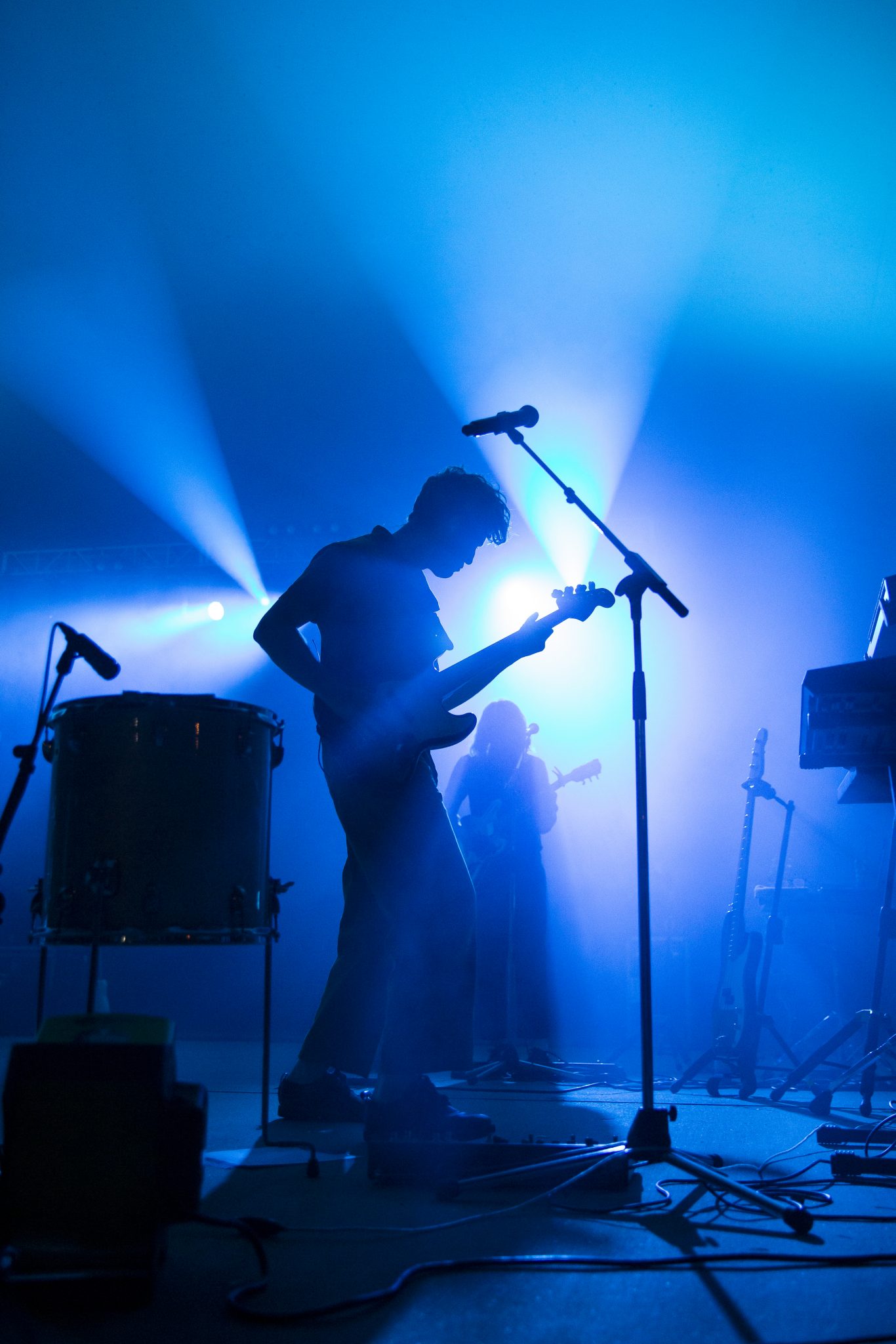 To kick off the night, opening act Nox Holloway performed a mix of covers and original songs, starting with their own, slowed-down renditions of hit songs such as the Weeknd's "Blinding Lights" and the Kid LAROI's "Stay" featuring Justin Bieber. Though little pockets of students here and there could be spotted grooving along to the music, there seemed to be an aura of general disinterest as Nox Holloway's attempts to engage with the audience largely fell short. 
However, about midway through Nox Holloway's 45-minute set, a group of particularly zealous students sprinted to the base of the stage and began dancing and cheering, prompting dozens of other students to follow in hot pursuit. Within minutes, a horde of students had formed a mosh pit. Nox Holloway launched into an acoustic cover of "Riptide" by Vance Joy, which was immediately well-received by the crowd. Students lit up the Amphitheatre with the slow sway of their phone lights and joined Nox Holloway in singing along to the feel-good summer classic.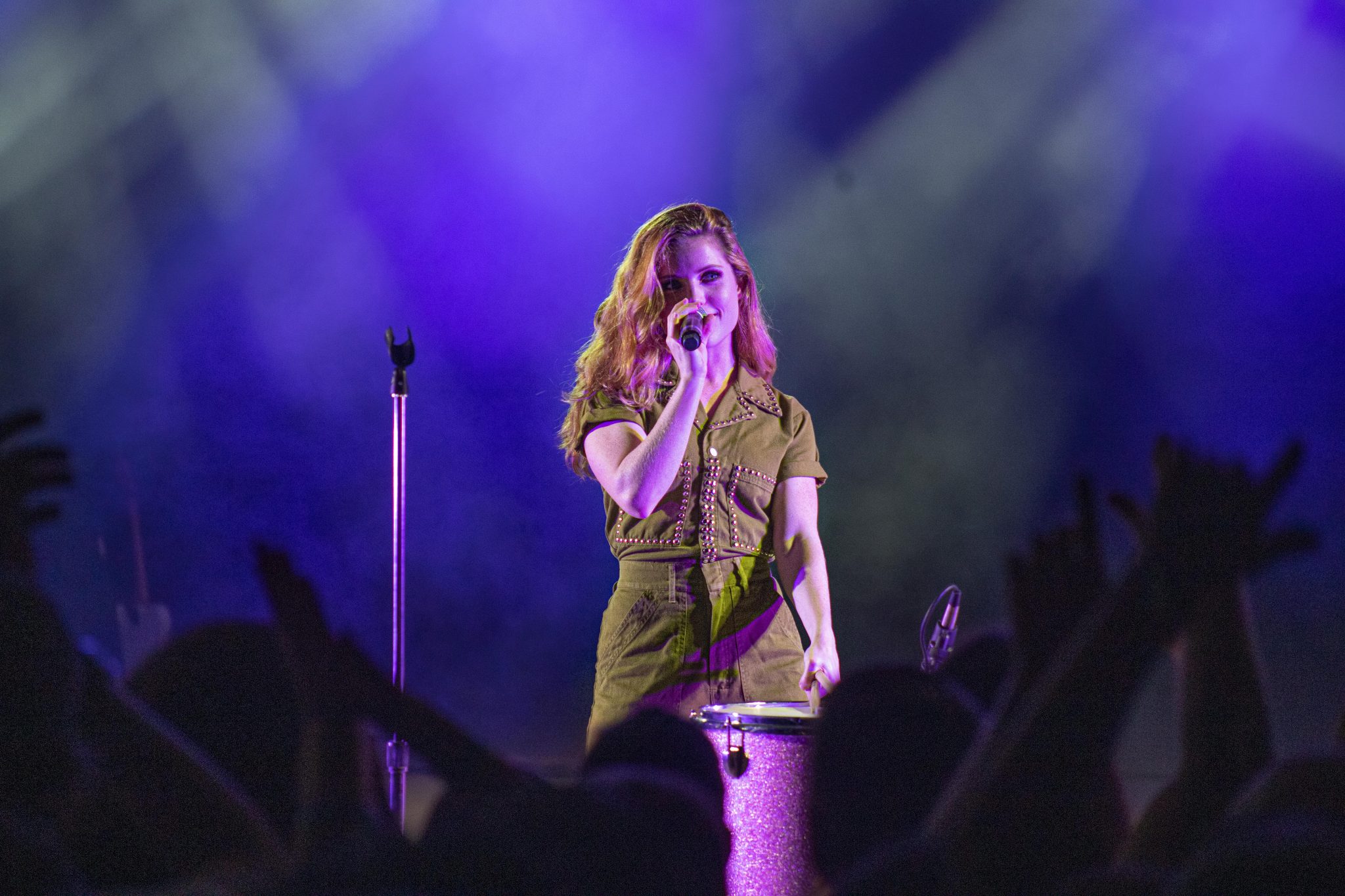 The duo eventually wrapped their set with several unreleased songs such as "Montana" from their upcoming EP, "If Only The World Didn't Spin So Much," which is set to release Sept. 24. In an impressive recovery from the first half of their performance, Nox Holloway continued to maintain the high energy from the crowd even when performing their unknown original pieces; it was clear that the duo felt most in their element when they played their own songs. 
After Nox Holloway exited the stage to thunderous applause from the audience, the dreaded waiting period set in as the audience anxiously anticipated Echosmith's arrival. 
Soon enough, their desires manifested into a glorious reality when Echosmith finally made a blazing appearance on stage. Through the haze of the multicolored neon lights falling all across the stage emerged lead singer Sydney Sierota, along with her bandmates Graham Sierota, Noah Sierota and a backup guitarist who was standing in for Jamie Sierota, who left the band back in 2016.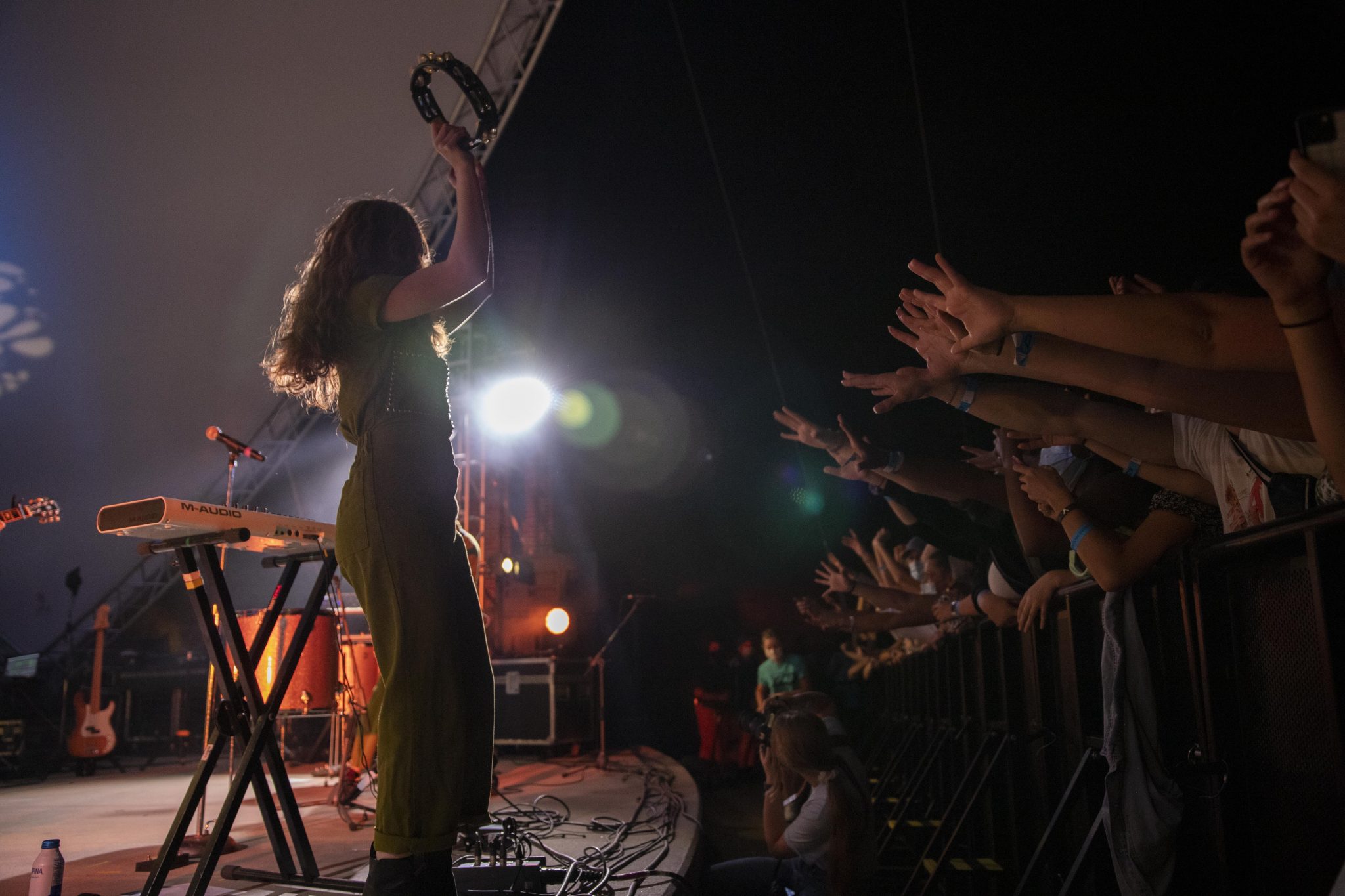 The first song that the crowd really resonated with was "Bright," a heartwarming love song and one of Echosmith's most popular songs from their debut 2013 album "Talking Dreams." Sierota's clear, soothing vocals captivated the audience, who swayed together to the bittersweet melody of the song, lost in nostalgia for the simpler times of 2013 and held by the warm embrace of Sierota's voice. 
In addition to performing songs from "Talking Dreams," the band also played several songs from their latest album "Lonely Generation," released in 2020. Before performing the album's title track, Sierota noted that the song, which was about the lack of genuine connection between people in an increasingly technological society, felt even more relevant now than ever with the advent of COVID-19 physically barring people from being with one another. 
"I don't feel so lonely now here with you guys though," Sydney joked with a smile before breaking into song.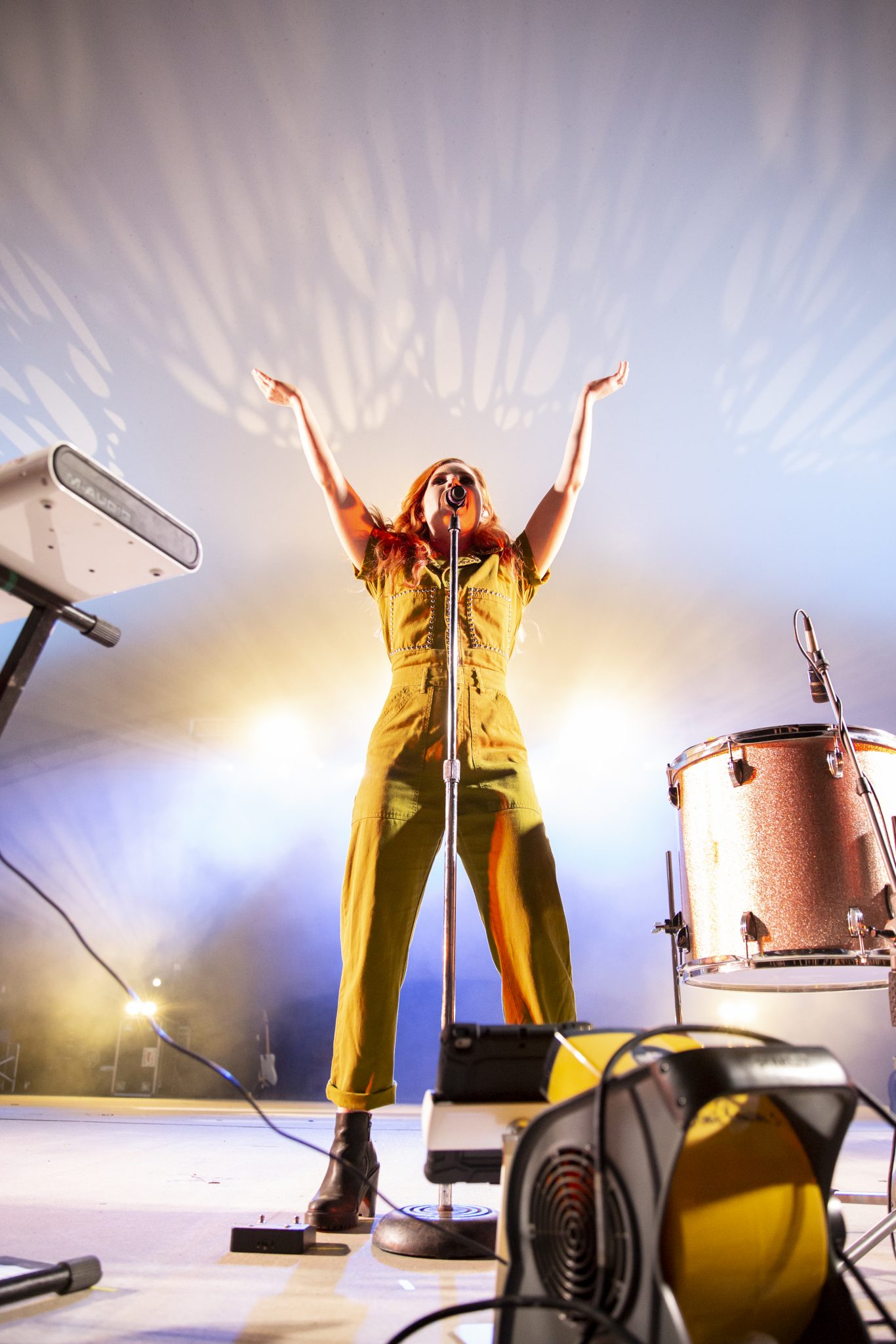 Such engagement with the crowd continued throughout the night as Sierota often made jokes about never attending college and complimented the crowd on their singing abilities. 
Sierota also paused about midway through the performance to introduce her bandmates. Though the strong familial bond and stage chemistry between the group was evident throughout the entire performance, it especially shone through as Sierota took the time to complement each of her brothers with genuine sincerity.
"This is my younger brother Noah. He looks really good in yellow. I mean, who looks good in yellow? Not me!" Sierota exclaimed.
The band also intermittently performed a couple covers in between their original pieces, like "When You Were Young" by The Killers and "Don't Start Now" by Dua Lipa, the latter of which elicited an especially strong crowd response as people instantly recognized the hit song from 2019.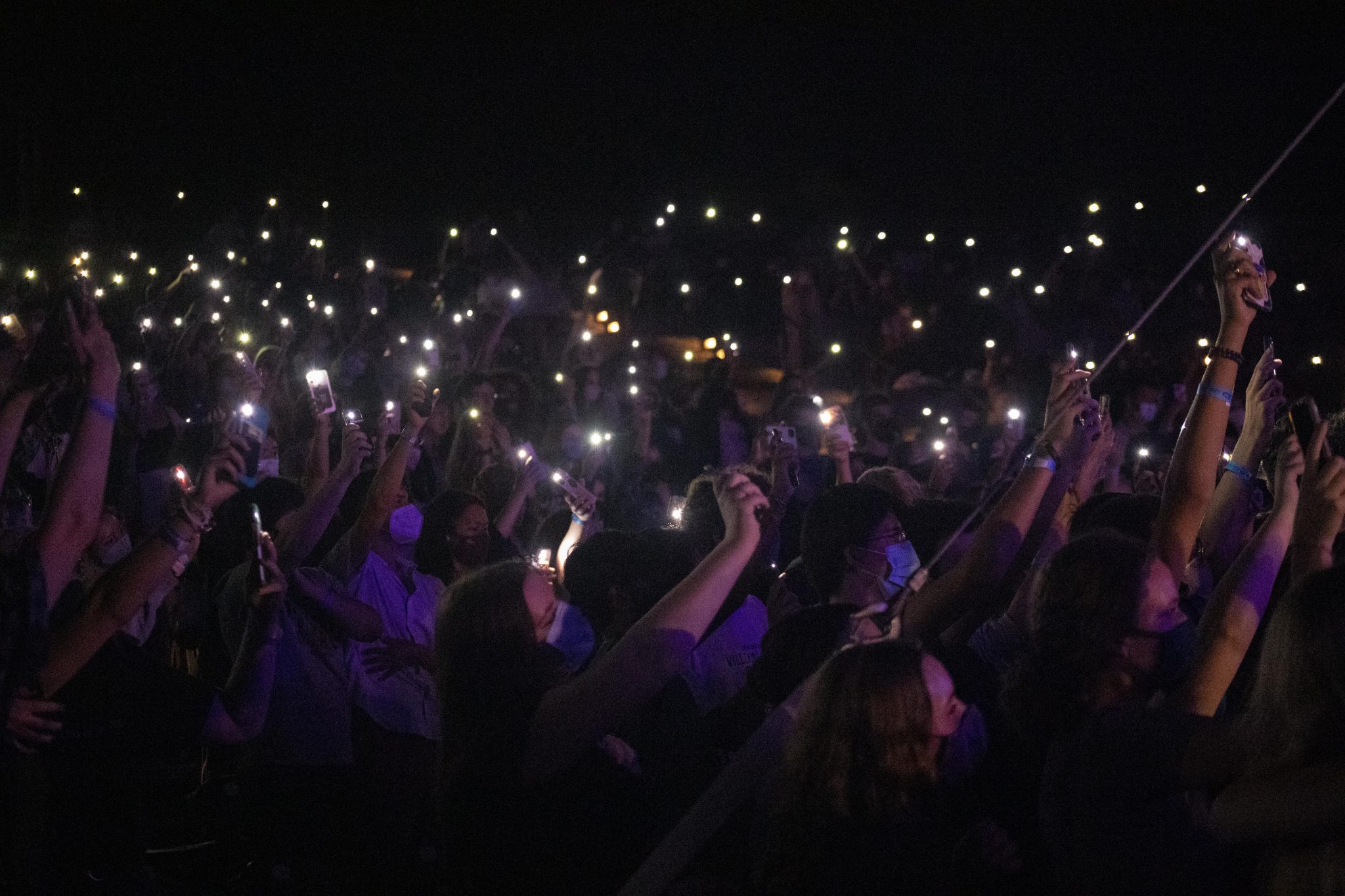 As their hour-long set began to come to a close, and the audience's energy was rapidly climbing towards its peak, Echosmith finished their performance with "Cool Kids," their most popular song, that had initially launched their careers and the song that audience members had been demanding to be played all night. As soon as the familiar opening notes played, a sea of raised arms and jumping bodies swept over the Amphitheatre as students let themselves go wild one last time before the night was over. 
Pausing before the last chorus, Sierota took a moment to connect the song's message about wanting to desperately fit in with the unsureness of and mental strain brought on by the pandemic, preaching values of inclusivity and belonging in the face of pressures to conform.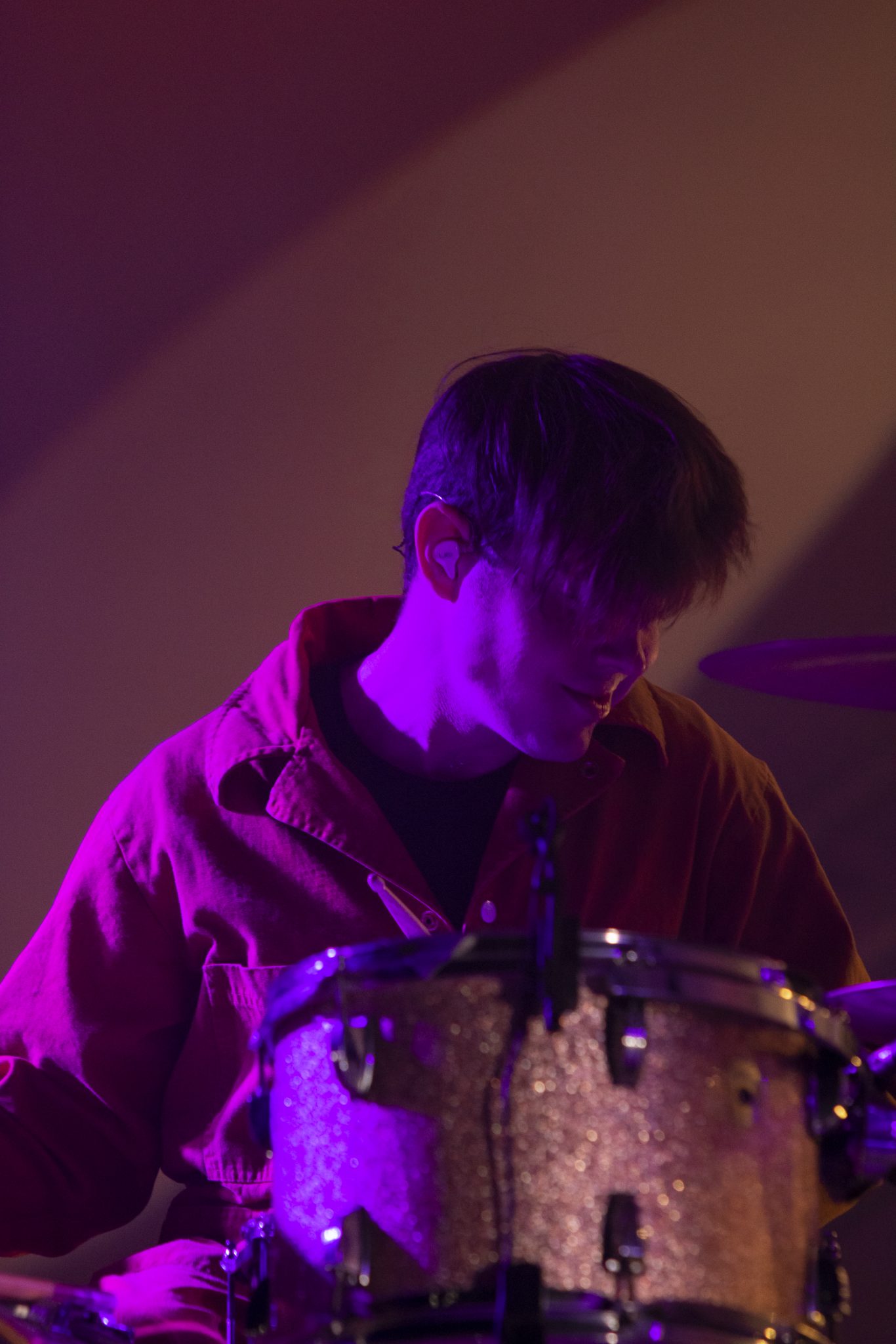 "I doubted myself more than ever this year," Sierota said. "You are not alone if you've ever felt that way." 
And then, riding out one last high, Echosmith launched into one last triumphant chorus of "Cool Kids," with seemingly every person in attendance screaming out all of the lyrics. 
Echosmith's main-character-energy-producing songs that harness the youthful spirit of growing up seemed to be the perfect pick-me-up during a time of increasing insecurity. All throughout the night, the desire to reconnect with others lay tangible in the air, and Echosmith's performance gave students the ability to return to a near normalcy for just a couple of hours, tuning out the stresses of everyday life in a pandemic and instead tuning into Echosmith's upbeat tracklist.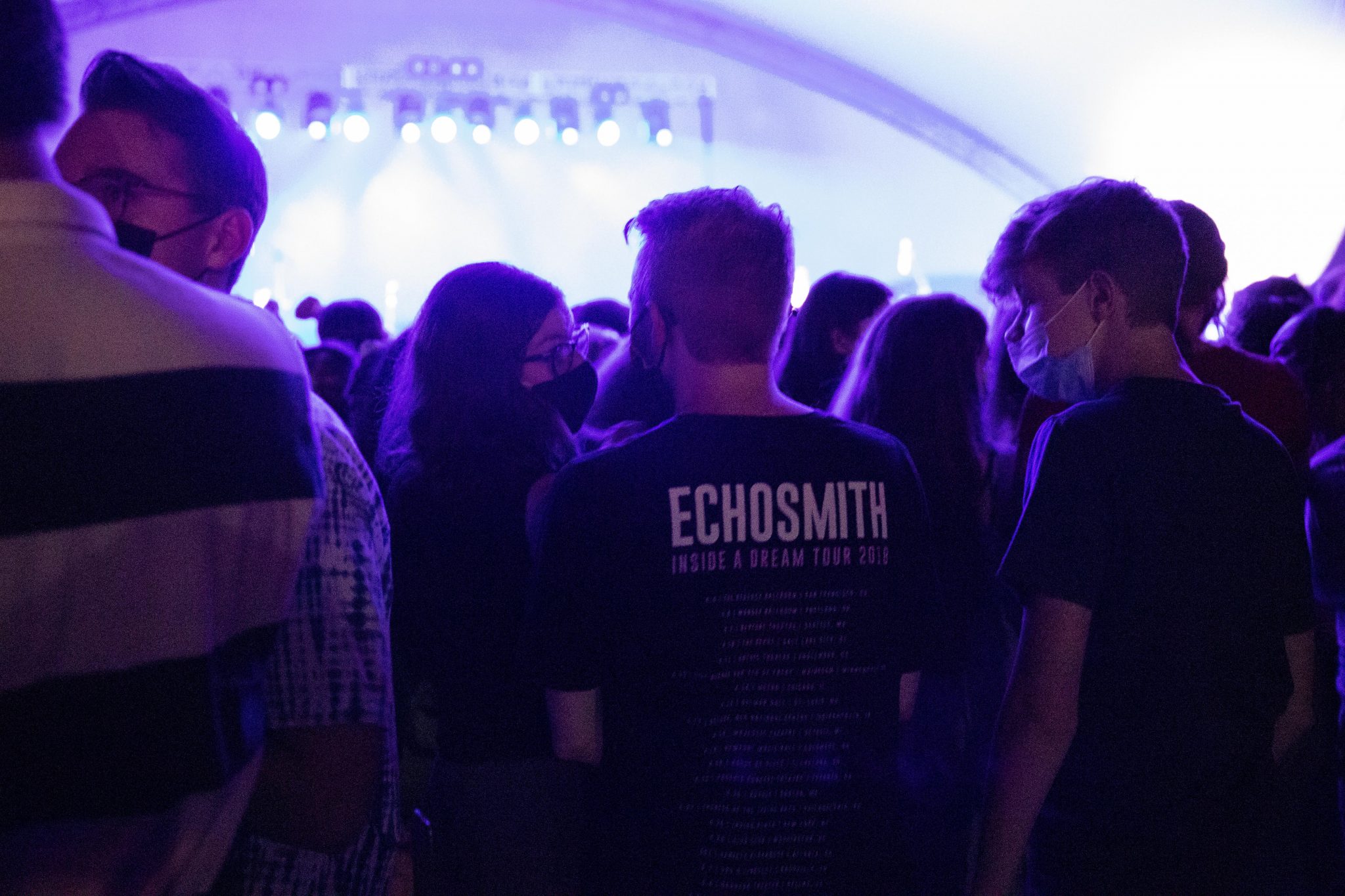 "The concert was amazing, it was really nice to be with people again," Emma Sliwinski '22 said. 
Live Chair of AMP, Delaney Stuart '23, expressed her pleasant surprise at the amount of people that came out to the concert, especially because there was a home football game and sorority recruitment happening at the same time that day. 
"The turnout was way better than we thought, it was a good turnout," Stuart said. "We were happy, people were up and enjoying it."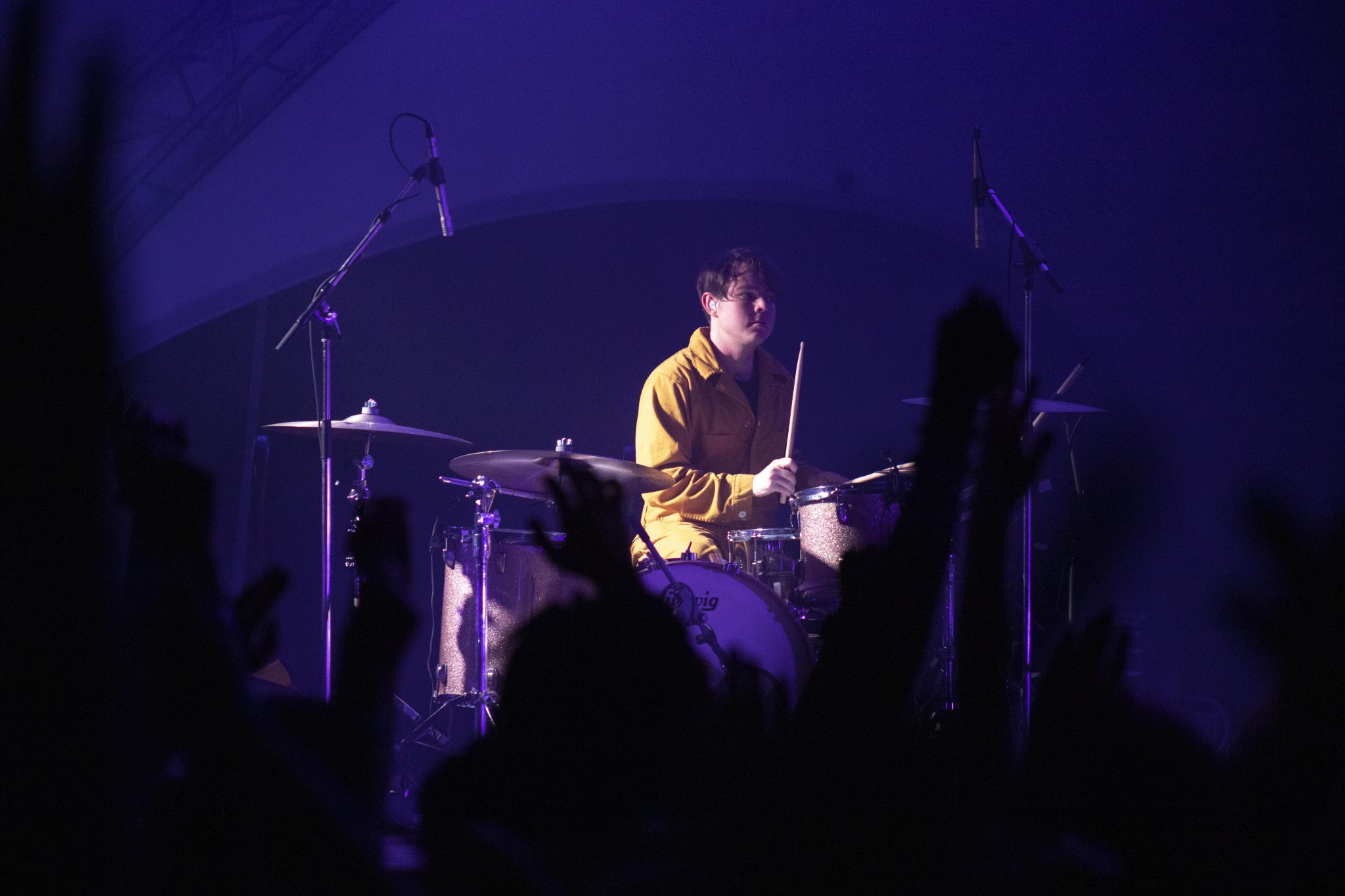 For others, the concert was an opportunity to be exposed to new music. Grace McGregor '22 said that even though she hadn't known many of Echosmith's songs going into the concert, she left the concert wanting to know more.
"Honestly, this kind of opened me up to the rest of their music," McGregor said."I feel like I'll listen to it now."
"Overall, I think the general consensus is that this was a really cool experience," Sliwinski said.