Tuesday, Sept. 27, the 330th session of the Student Assembly of the College of William & Mary introduced three new bills covering issues from mental health awareness to open discussion on campus. 
New Business 
Sen. Hashir Aqeel '25 introduced the Funding 988 Stickers Act, which is part of a continued initiative to promote mental health resources available to students. Dialing 988 connects students to the Suicide & Crisis Lifeline, a United States-based suicide prevention network of over 200 crisis centers.  The bill aims to raise awareness for the new 988 Suicide Prevention Hotline Number by allocating $290 from SA reserves to create 300 stickers with the number on it and distribute them to students.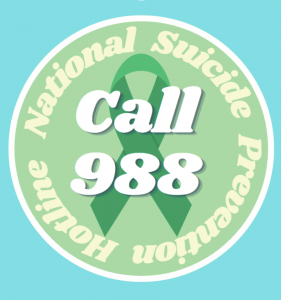 Sen. Eugene Lee '23 and Sen. Matthew Hwang '25 introduced the RSO Swipe Act. This initiative aims to address Registered Student Organizations' concerns regarding closet storage spaces in Campus Center. Previously, the system required an organization member to provide their Student ID to the attendant to access their storage closets. However, the new system uses security codes, which student organization leaders believe represent a significant security risk. The bill allocates up to $5000 from SA reserves to fund a project undertaken by facilities management to change the system to a swipe card access system. 
Lee also introduced the William & Mary Let's Talk Act, a new initiative that intends to restructure the Counterspeech Working Group Act into the William & Mary, Let's Talk Initiative. While the bill posits that current policies regarding freedom of expression are effective, as the Foundation for Individual Rights and Expression (FIRE) awarded the College a "green light" rating for its policies regarding student expression, it states that policies can only be effective toward their goals if they are understood by students. The Let's Talk Act intends to educate students on their First Amendment rights so they can engage in open intellectual discussion in a healthy and productive manner. 
Executive Updates 
SA President John Cho '23 lauded the new scholarships offered at the College for Pell-Grant recipients announced by President Rowe earlier this week during the Friday Session of the annual Board of Visitors meeting. Rowe announced to the 17 board members that the College will guarantee scholarship aid to cover at least the cost of tuition and fees for all undergraduate, in-state Federal Pell Grant-eligible students starting in the 2023-24 school year. 
Cho also addressed the controversial new lockout policy, which charges students who lock themselves out of their on-campus housing $40 for lockout service. He commended Residence Life for making policy changes intended to reduce financial penalties associated with lockouts. 
"I know that this isn't the best solution in the world, but this is hopefully a step forward in making sure we are reducing that burden," Cho said.  
Cho also stated that he was planning to meet with Jackie Ferrer, Associate Vice President for Business Services & Organizational Excellence, to discuss dining hall complaints from students, sharing advice on what to do in case you have a dining complaint. 
"We have been told that if you do notice something when you're in a dining hall, or even if you could encourage your friends to just pull a manager aside and let them know what's going on, they also take their feedback really seriously," Cho said. 
Also at this week's meeting: 
Sen. Brendan Clark J.D. '24 shared concerns from College of William and Mary Law School students who heard that the Center for Geospatial Analysis may be losing funding. As some election law courses use the center's geographic information systems (GIS) resources, Clark asked SA to investigate the claims.