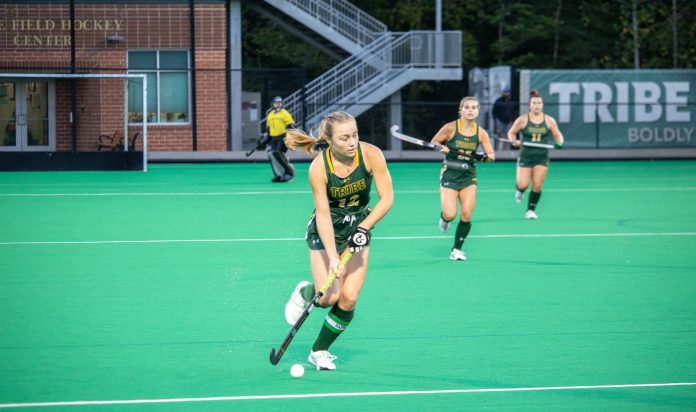 Sunday, Oct. 9, William and Mary lost to Drexel 1-0 in overtime during Homecoming weekend.
Since 1984, the Tribe and Drexel have faced off in 23 games. The Tribe has won 14 of these match-ups, but this weekend's matchup was expected to be tight.
Both teams each took three penalty corners, but neither team was able to convert. Drexel led the game in shots as they took seven total shots, with six being on goal. The Tribe only took two shots and neither were on goal.
Junior goalkeeper Maddie George made several key saves, defending five of the six shots Drexel put on goal. George's performance improved her save percentage to .814, putting her as one of the conference leaders in percentage of goals saved.
Senior defender Audrey Domovich managed to get a shot on Drexel. She has been a key player of the team both this year and last season, starting most games over the past two years.
Additionally, sophomore midfielder Pyper Friedman managed to get a shot off on the Dragons. She has also been an important member of the team as she has earned All-CAA rookie team and started in 16 games last season. Although the Tribe fought hard and pushed Drexel to overtime, they were not able to keep up with Drexel on the faster paced 7v7 play, compared to the usual 11v11. Only two minutes into overtime, Drexel senior forward Cailey Lever brought the ball down the field and passed to junior forward Eline Di Leva, who managed to score the goal and end the game.