Van Neistat thought he would only be gone for a year when he left the College of William and Mary.
Long before creating the HBO television show "The Neistat Brothers" with his brother Casey, and making videos for his YouTube series, "The Spirited Man," Neistat simply wanted to earn enough money to afford another semester at the College.
"It was my dad's idea," Neistat said. "When I moved to New York in 1998, there were hundreds of kids from William and Mary. There was a whole network of people in the city."
Neistat crashed on the couch of friends from the College for two weeks before finding an apartment in Brooklyn. Soon afterwards, another connection from the College helped him land a paid internship at Scholastic, where he was a writer for children's magazines.
"I just sort of never looked back," Neistat said, in reference to the development of his career.
However, despite the riskiness of this decision, it wasn't the first time Neistat made a bold and life-changing decision. His arrival at the College in 1996 came after an unfulfilling freshman year at West Virginia University led him to make the leap and go for a change of scenery to Williamsburg. He entered the College as a second-year transfer student.
"I loved how smart and focused the students were," Neistat said. "It was unlike anything I'd ever seen. It was a huge accomplishment for me."
The students were a major selling point for Neistat, who not only admired their academic prowess, but also found himself connecting with them in deep and meaningful ways as well.
"I just immediately connected with people for some reason, which I never did in West Virginia," Neistat said. "I had friends, but I didn't really connect with people because, I don't know, I'm kind of a nerd."
Neistat's first house in Williamsburg was located on Scotland Street, and he later lived in a place colloquially only known at the time as "The Hippie House." People were constantly around, and rent was cheap. 
That house embodied individualism," Neistat said. "I'm still friends to this day with people from [there]."
It was also around this time that Neistat's brother, Casey, ran away from their childhood home in Connecticut. Van became his legal guardian so that his brother could go to high school in Williamsburg. But Casey later returned to Connecticut shortly before having a son in 1998.
Neistat indulged in the College's liberal arts education and diverse array of classes, taking English, American Studies, art history, creative writing and the only two film and media studies courses offered at the time. As a student, he originally liked the idea of becoming a professional writer and spoke highly of the skills he learned at the College.
"I learned the mechanics of how to write, and usage, and I think that was extremely helpful," Neistat said. "Also the fact that people read books for pleasure and fun. There were always books around."
After two years of writing for Scholastic, however, Neistat was forced to choose between two options: take a permanent job offer at the company or quit for something new. Months earlier, a coworker had introduced Neistat to the artist Tom Sachs, whose art had a profound impact on him. In need of laborers, Sachs was hiring, and Neistat was interested. The decision came easily; Neistat took the job with Sachs, working as an assistant on his projects and helping make short films for the artist.
Although Neistat didn't have filmmaking on his mind as a potential career when leaving the College, especially when digital cameras were only starting to gain popularity and accessibility, he did have some background in it after taking some film and media studies courses. The first film class Neistat ever took was with associate professor of English and American Studies Arthur Knight, who still teaches at the College to this day.  
While working for Sachs, Neistat began making his own increasingly popular films with his brother in the early 2000s. The Neistat brothers were surrounded by hard workers like Sachs, in addition to their friends the Safdie brothers, who have produced award-winning films of their own.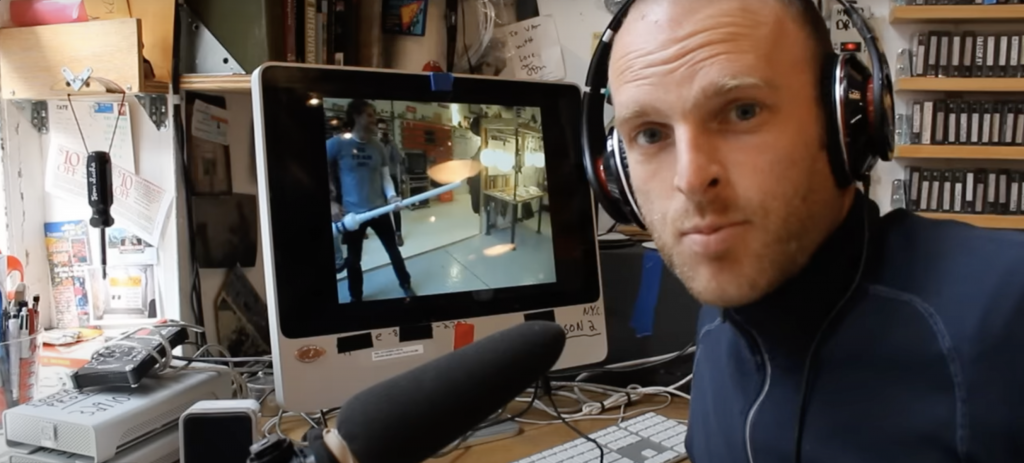 Though made available to the public in his videos and craftsmanship, Neistat's strong work ethic was already evident as a student. One summer, Neistat worked to save up $3,000 to go to Europe with his then-girlfriend, who was from Norway. He worked throughout the week and double shifts on weekends as a pot-washer at the Williamsburg Lodge and as a cook at the now-closed deli, Beethoven's Inn.
Though it was Neistat's first time out of the country, he traveled all over Europe for over a month. He discussed the complicated process of buying a Eurail pass and navigating different countries' exchange rates before the euro was a widespread currency. However, despite returning to Europe many times since and citing a special love for Paris, the memory of Williamsburg consistently remained a fond one over the years.
"[Beethoven's Inn] made the best French Onion soup I've ever had anywhere, including all over France," Neistat said. "Including Provence, Paris and anywhere in the Alps. I've never had better French onion soup than I had at that place."
He also recalled big names who visited Williamsburg, such as Margaret Thatcher when she was Chancellor, emphasizing the child-like excitement of attending these guest visits.
"I think the most interesting speaker I saw there was Jane Goodall," Neistat said. "It was insane. It was super, super packed. I don't even know how I got in. I think I had to stand and watch. Back then, there was no YouTube. You don't have [the same] access to these people. You [could] maybe find one Jane Goodall video at the video store."
Despite growing up in an analog world, Neistat has stayed up to date with changing technologies and now posts most of his content on YouTube. His series, "The Spirited Man," is about "the spirited man or woman who lives inside all of us" as Neistat described. In these videos, Neistat gives his audience advice and reflects on topics ranging from life, creativity, parenthood, professionality and innovative repairs. Some recent videos have even delved into adventures with and fixes of his beloved 1983 Land Cruiser.
Neistat, in his series, also spoke about some of the trips he made as a college student, including white-water rafting in Western Virginia and occasionally going to Washington D.C. But after growing up in a small town and catching a travel bug, Neistat was primed for a move to a city like New York City.
As he grew older, Neistat would still return south to occasionally escape from the city. The family of a college friend of his in New York owned Orange Springs Farm near Unionville, Va., and this farm quickly became one of his favorite places to be.
"That was sort of our respite," Neistat said. "It's really hard to live in New York. You really got to hustle and work around the clock. It's extremely demanding and unbelievably expensive. So every couple months or so, a bunch of us would pile into a car and go down to his farm. That was a wonderful, wonderful tradition."
Neistat eventually left the city and now lives in Topanga, Ca. with his wife and son. Although he did not envision himself being a pioneer in digital filmmaking when he left school, Neistat still remembers his time at the College fondly. When asked for advice to give to spirited college students today, Neistat echoed the words bestowed upon him by his mentor-turned-collaborator Sachs.
"Work hard and be brave," Neistat said.